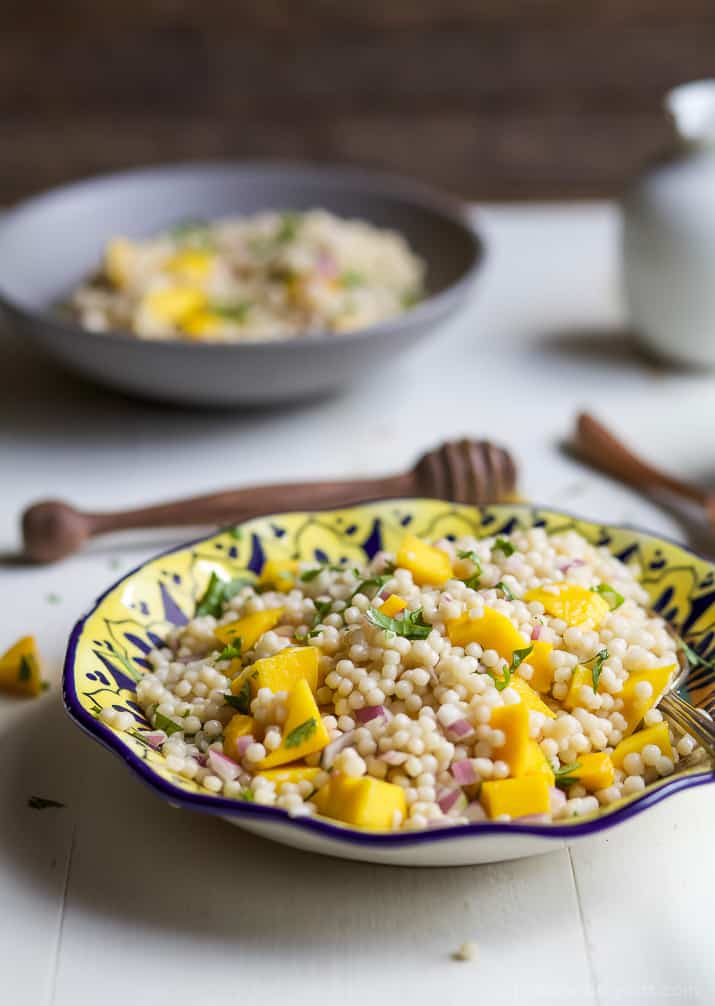 An Easy Mango Couscous Salad packed with sweet mango and a light dressing. This salad is a quick 15 minute side dish you're family will love, perfect with seafood or chicken.
I'm so excited about today's post because today's recipe has a photo of a piece of pottery I purchased in Ecuador. Well, actually there are two pieces from Ecuador but one that has a really cool story!
If you followed along on Instagram, you might remember me talking about our trip to the Nate Saint house in Shell, Ecuador. If not, let me give you a little refresher!
…