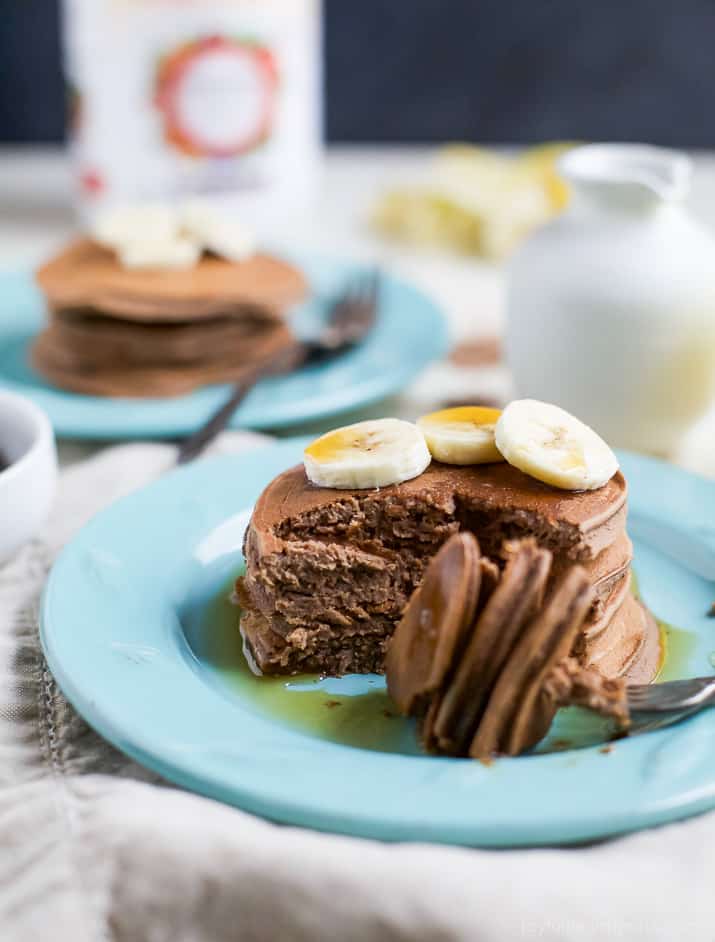 Maximize your breakfast with these Protein Chocolate Pancakes that have a whooping 19 grams of protein per serving. These pancakes are the perfect way to start off the day!
I don't know about you, but as a new year starts I always get excited! It's time to leave the successes and disappoints of the last year behind us and wipe the slate clean.
For those organizational freaks like me, it's like receiving a brand new planner in the mail. It just makes me giddy.
…