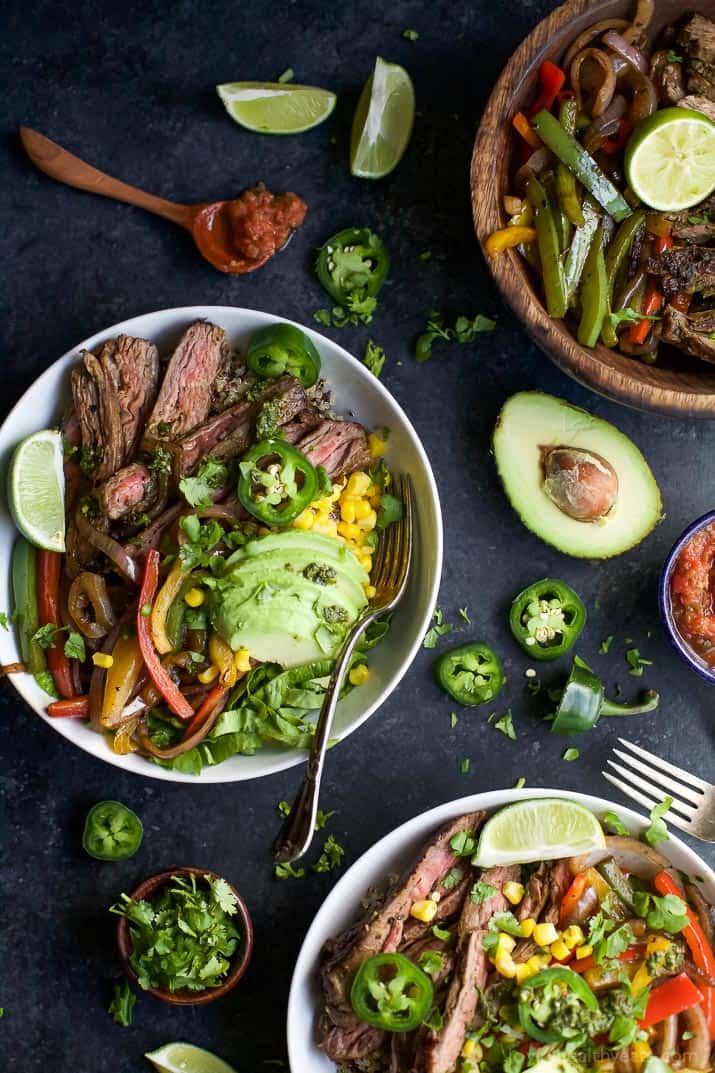 Homemade STEAK FAJITA BURRITO BOWLS filled with quinoa, fajita steak, avocado and a cilantro lime chimichurri sauce you'll adore. This quick Burrito Bowl is done in 30 minutes and is sure to be a favorite!
Ya'll I just bought the BEST most amazing magazine from Better Home & Gardens. It was a special edition that was focused on Mexican Food & Tacos! Sounds heavenly right?!
I was standing in line at Barnes & Noble waiting to order my coffee and I just couldn't resist. That big beautiful cover filled with the most amazing street tacos you've ever seen was staring me right in the face. You know that Mexican food is my heart (insert beating heart emoji) and my veins are filled with salsa and margaritas! So this magazine was a must!
…