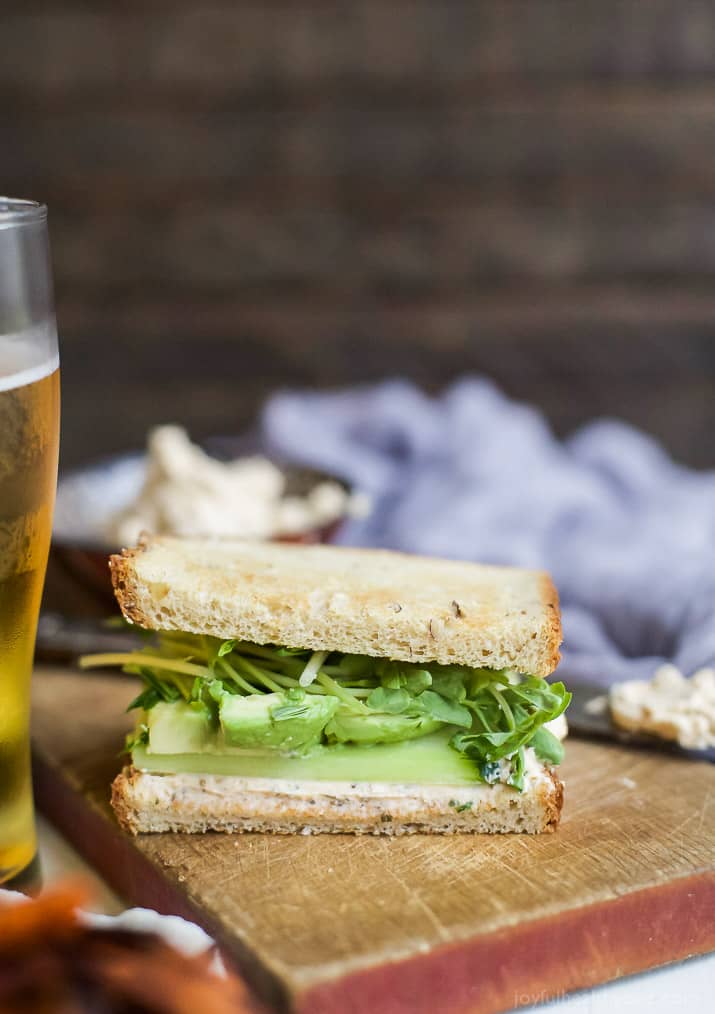 This heart healthy CUCUMBER AVOCADO SANDWICH slathered with an Herb Goat Cheese is the perfect lunch or quick dinner recipe. Believe me, you're gonna be in love!
Did you ever have a Pizza Night or Taco Night growing up?
What about Movie night?
I really can't remember having theme nights growing up. Probably because my parents were carting either me or my brother around to practice.
…