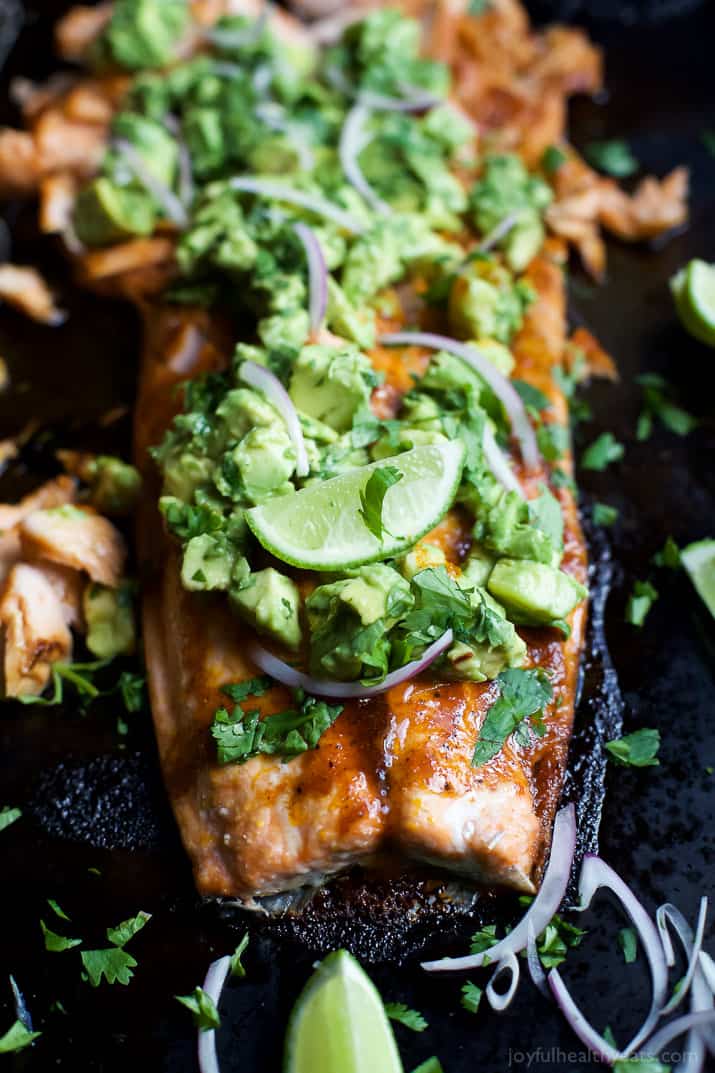 Paleo Baked Salmon that's rubbed down with a sweet & spicy spice blend then topped with a fresh zesty Avocado Salsa! This easy healthy recipe is done in less than 30 minutes!
Guys, I cannot even describe to you how excited I am to be home and back in the kitchen again.
I think I have a list a mile long on my phone with recipe ideas for the blog … so you better believe I am going to start punching them out! This Baked Salmon recipe is the first thing I made when we got home and I served it with a Mango Couscous Salad that I'll share next week!
…