Cheesy Butternut Squash Chicken Taquitos with Avocado Crema is an easy recipe made in 35 minutes that's a good source of protein with 280 calories!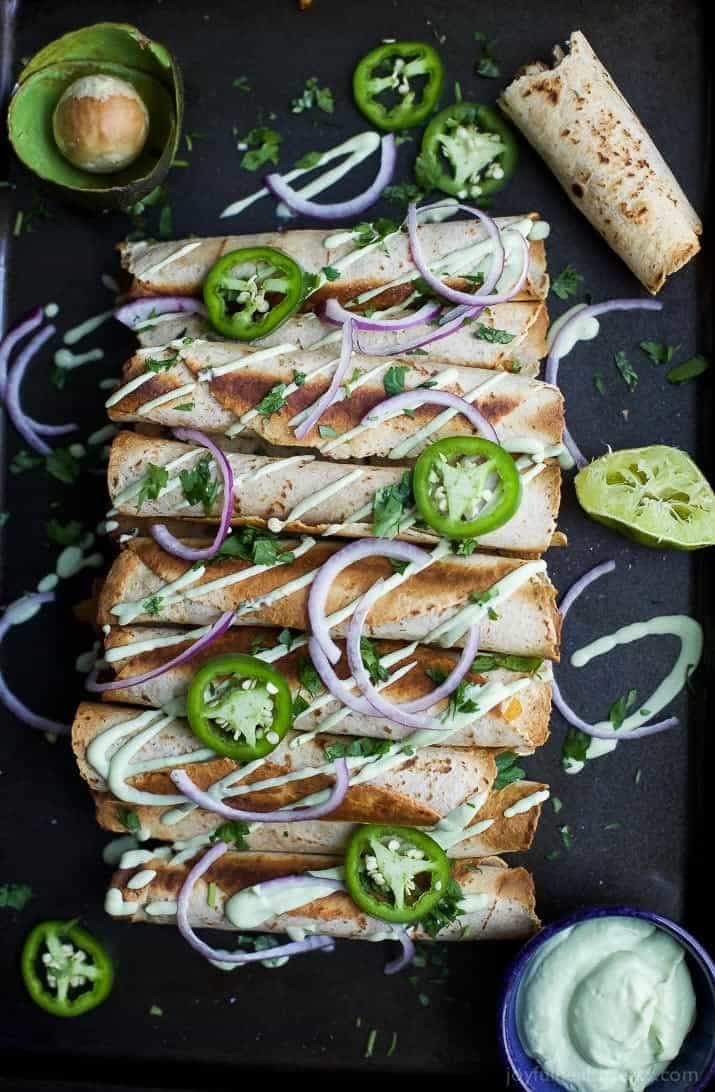 Butternut Squash Chicken Taquitos drizzled with an Avocado Crema, a fun fall recipe the family will love. These chicken taquitos are made in 35 minutes and each serving has 28 grams of protein.
Do you have TV shows that inspire you? Or when you're done watching them leave, you're left with all the feels?
Basically, anything on the Food Network does that for me. It inspires me and gets those creative juices flowing. I was watching the Food Network Star sometime last year and there was this sweet-talking Italian man on the show, which meant I was mesmerized by every word he said. For one of the challenges, he made a Butternut Squash Chicken Enchilada and wowed the judges with its flavor.
Ever since then that recipe has been in my "notes" tab of "things to make" on my phone. Well no more waiting, today is the day!
…