Sometimes, God just knocks you off your feet with His goodness!
It's only been about 2 months since I "went live" with this blog, even thought with all the time and sweat I've poured into it sometimes it seems like its been longer. Interestingly enough people are starting to notice that I have a small little corner on the internet.  Craziness!
I want to give a big shout out to unOriginalMom for nominating me for the Liebster Award.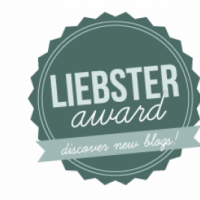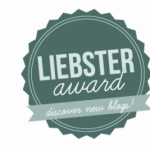 For those of you who are still learning "blog talk" like me, the Liebster Award is an award given to up and coming bloggers who have less than 200 followers and have been in existence for less than 6 months.
Here are the Rules:
Share 11 random facts about yourself
Answer 11 questions the nominator has asked you. (in this case it will be the 4 given to me by the nominator)
Choose 11 new bloggers (with less than 200 followers) to pass the award to and link them in your post.
Create 11 new questions for the bloggers you pass the award to.
Go back to their page and tell them about the award.
Ok, so here we go..
11 Random Facts about Me:
I am absolutely petrified of spiders and still have my husband kill them when they are in the house.
I believed that brown cows made chocolate milk until I was 18 years old. (I promise I'm intelligent, I'm just very gullible and believed everything my mom said.)
I graduated with a degree in Sports Wellness and Management.
I have hit a person with a car. (now I know that sounds bad, but I just got my temporary drivers license and I was only going 15 miles an hour… it was his fault, he walked in front of me!!)
I played 12 years of club volleyball growing up and received scholarship offers from Texas A&M, Tennessee, UCONN, and Kentucky. But I ended up choosing to go to a Christian school, Trinity International University in Deerfield, IL and played there instead.
I LOVE everything about the Fall season.
I got married at 22 years old, right after I graduated.
I'm horrible at decorating, but am determined to learn from all those DIY Pinterest Boards.
I ate a whole batch of brownies BY MYSELF the night before my wedding.
One of my favorite books, mostly because it helped rid me of a lot of false beliefs about myself is, "Lies Women Believe and the Truths that Set them Free".
I gave birth to a 9lb. 2 oz. baby WITHOUT drugs!!! (on purpose)
4 Questions from Meredith @ unOriginalMom
Who, in your life, has influenced or inspired you the most?
My high school volleyball coach had a huge impact on me during a very difficult time in my life. Even though he was my coach he was almost like a second dad. He cared so much about each and every one of his players. He inspired me to do everything to the best of my ability for an audience of one. (Jesus)
What is your favorite go-to recipe?
Grilled Chicken & Vegetables with Goat Cheese and Olive Oil Vinaigrette.
If you could move anywhere in the world, where would you want to live?
Bora Bora.. It is absolutely beautiful, who wouldn't love Island Life.
If you could meet any celebrity, who would you want to meet?
Bradley Cooper… be still my heart.
Blogs I'm Nominating:
Alright, ladies!  I loved each of your blogs, great work!
Here are my Questions for you:
If you could have any superhero power, what would it be?

If you could be an executive chef at any restaurant which one would it be and why?
What is your favorite book?
Favorite snack it eat during a movie?
If you could star in any romantic comedy, which one would it be?
Weirdest Idiosyncrasy?
I have the hardest time completing…. (fill in the blank)
Coolest place you have traveled to?
What is your favorite candle smell?
If you could be in the Olympics which event would you be in?
Strangest food you have ever eaten?