Oh… the coffee bean. Something I have come to love and appreciate over the years, especially after the sleepless nights of motherhood. My drink of choice ? A Vanilla Latte, the slight hint of vanilla, the warm foamy milk, and jolt of espresso makes me happy. The only problem is to get a "good" latte you have to spend at least $4 sometimes $5. Which multiple times everyday equals = mucho dinero (meaning alot of money).
A couple of weeks ago Mike, Cason, and I took a weekend to visit with Mike's sister. Whenever we go to visit them we know that a trip to Local Coffee Cafe will be in the agenda, they are also lovers of the "bean". But this weekend they had something new and exciting at their house that Mike and I would start to covet, the Nespresso Citiz & Espresso Maker with Milk Frother. You might have seen commercials with Penelope Cruz recently where they show the espresso slowly going into a cup of foamy milk and she says… "Nespresso, what else?" (I say this with my most seductive spanish accent). Well… we bought it. It was our Christmas Present to ourselves.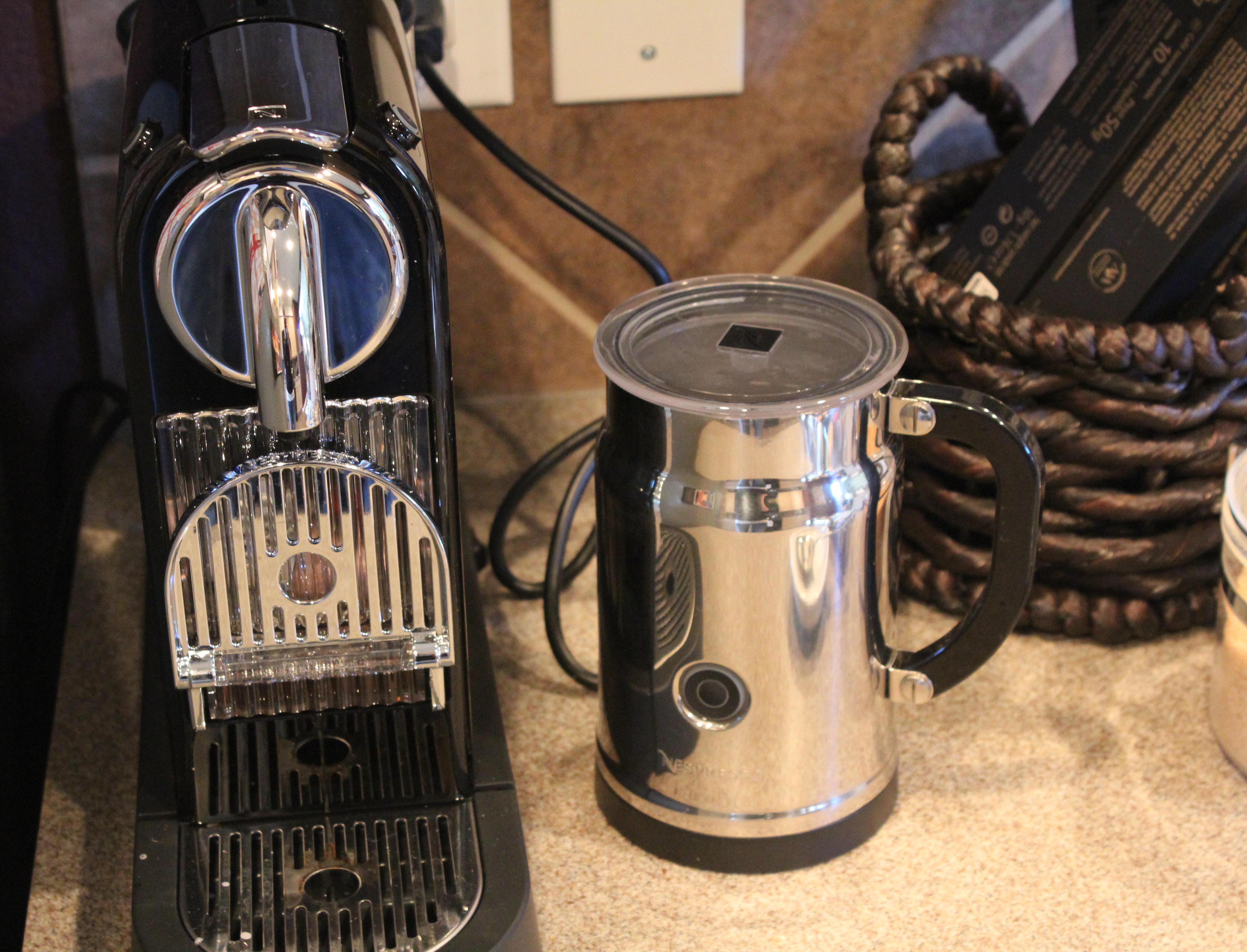 Can I just tell you, this thing is amazing!!! It is so easy and creates the best latte's, I don't even need the vanilla to spice it up. All you do is put a pod in the machine, close it, press the button and it creates the most amazing flow of espresso shots.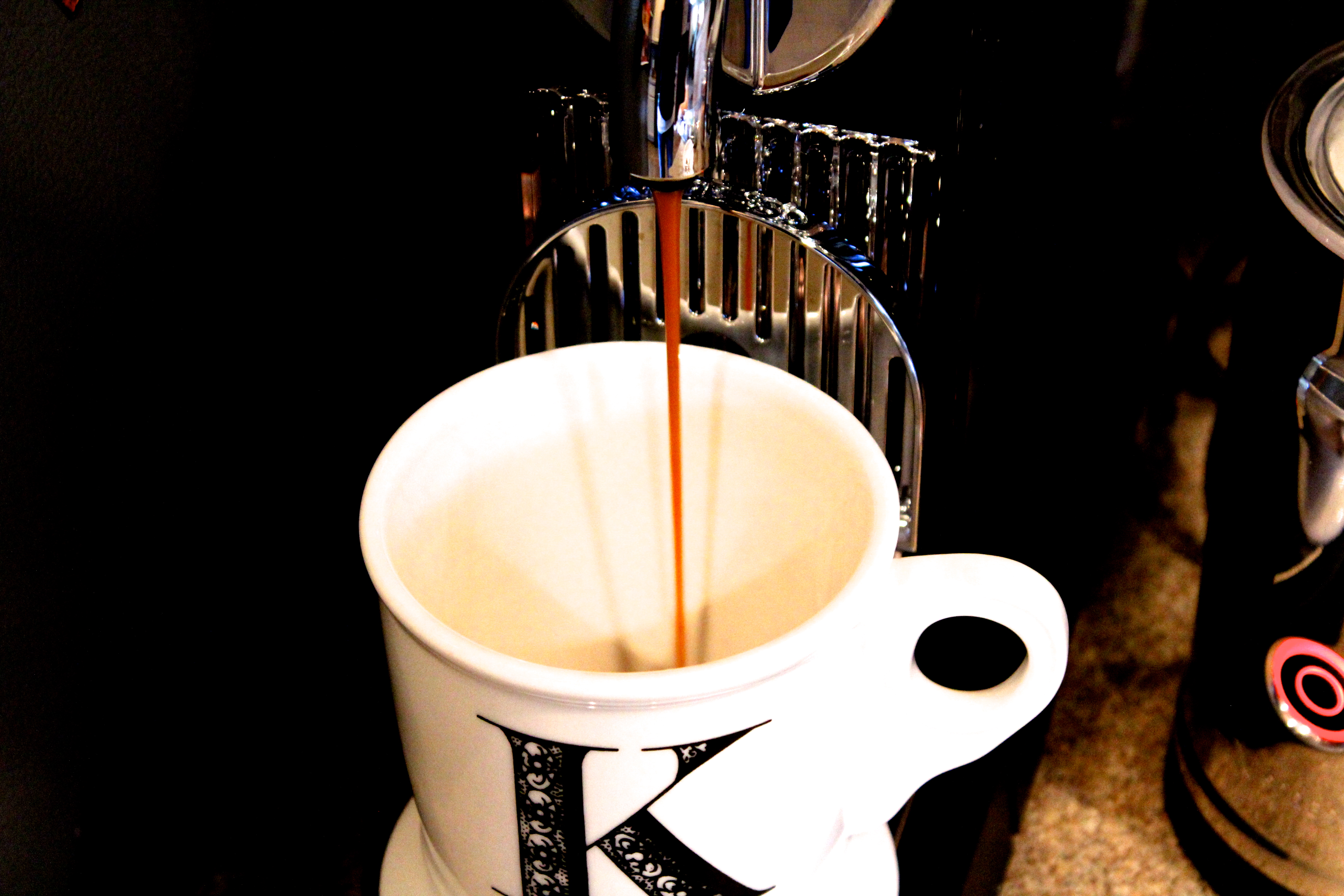 While that is going, I pour milk into the Aeroccinio Plus (a.k.a. Milk Frother) press a button and then perfectly foamed milk is waiting for me in 90 seconds.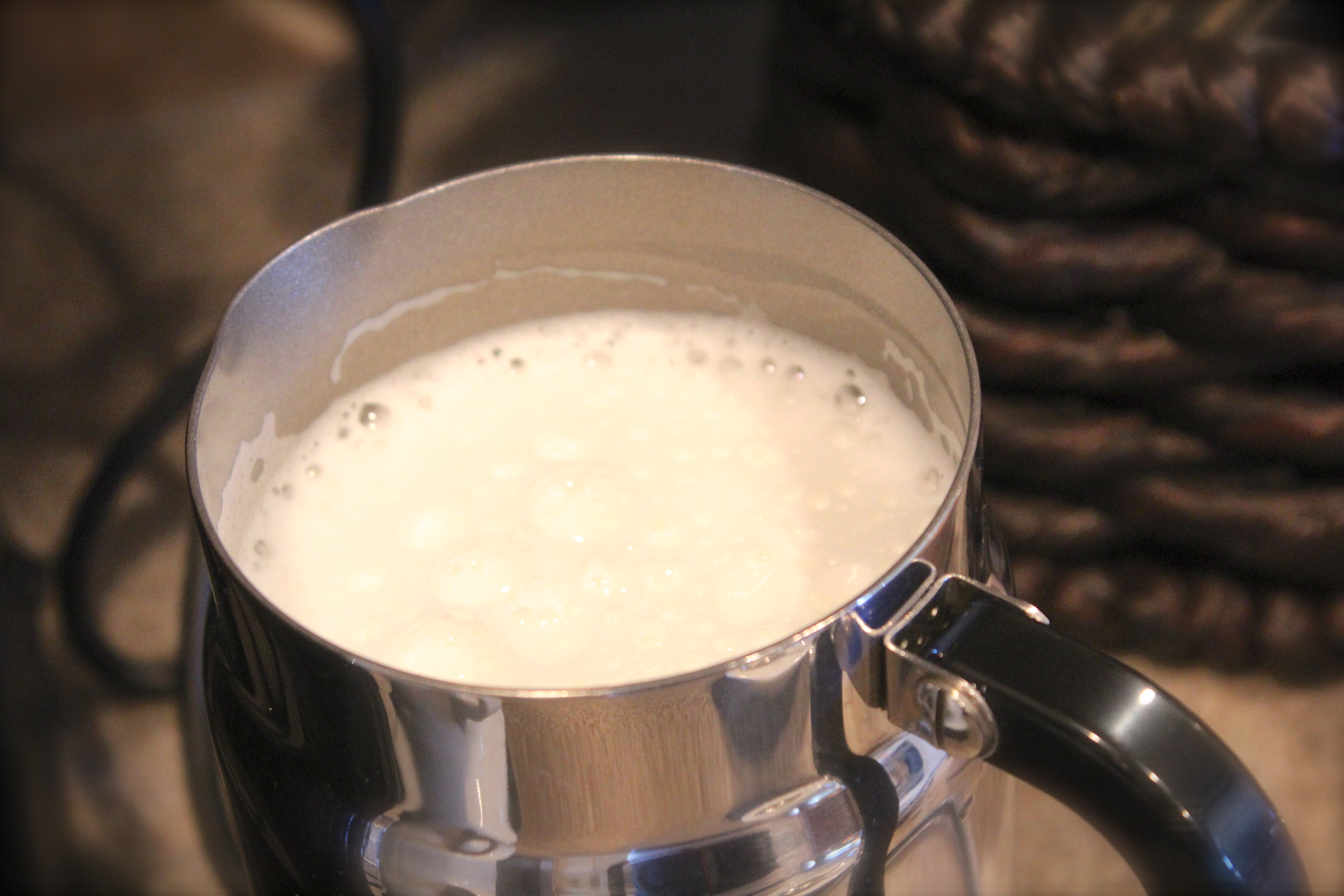 Lastly, milk meets espresso. Oh.. the combination…. nothing can beat it. Starbucks can't touch this!! This is yet another thing that brings JOY to my life. I can have it whenever I want and it doesn't cost me $4-5 to have it. I agree with Penelope when she says…. Nespresso.. what else?