My sweet baby boy just celebrated his First Birthday! I'm so grateful to be his momma, and even though he won't remember this birthday party, we have the best pictures to show him when he's older!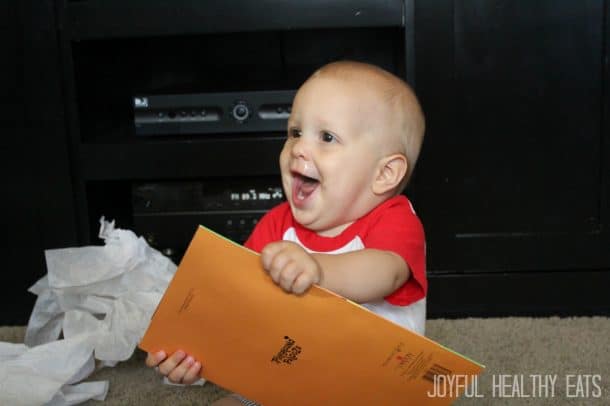 Morsels of Joy: So Many Blessings!
I have to admit that Friday night I found myself crying to sleep and trying to hide my sniffles from my husband. I was laying there thinking that a year ago God blessed our family with this precious little boy!
It took me a while to get use to the idea that I was pregnant and even more that I would soon be a mother. I was never a baby person, never really babysat, and didn't have younger siblings or cousins. So the whole changing a diaper idea was foreign to me, in fact, I actually had never changed a diaper. But as soon as I held that precious 9lb. 2oz. baby in my arms I was in love. (and … great… crying again) It is amazing to me how much Joy you can have from one small little baby. Your trying to figure them out and they are trying to figure you out as well as the rest of the world. But LOVE is born out of all the chaos, crazy nights, crying, and projectile spit ups. You are attached to them and they are attached to you. (sometimes literally :))
The first year for me as a new mother has been a whirlwind. I had absolutely NO idea what I was doing when we first came home from the hospital. But God gave me the grace and wisdom to learn how He wants me to mother and take care of this little baby that He had entrusted to us. It has been a blast to see Cason's personality come out. He truly does enjoy life. He is a bundle of giggles and smiles and has a very even keel temperament. My heart and prayer for this precious little boy is that he grows up to become a man who loves the Lord, fights for what he believes in, a man of character, protects those who need protecting, and loves with everything in him.
Ok, now… I descend from my "mommy box" and wanted to show you some of the pics from his 1st Birthday Party. 🙂
My Son's First Birthday Party
Here is the awesome birthday banner I made. (I am not crafty… so I was fairly impressed with results.)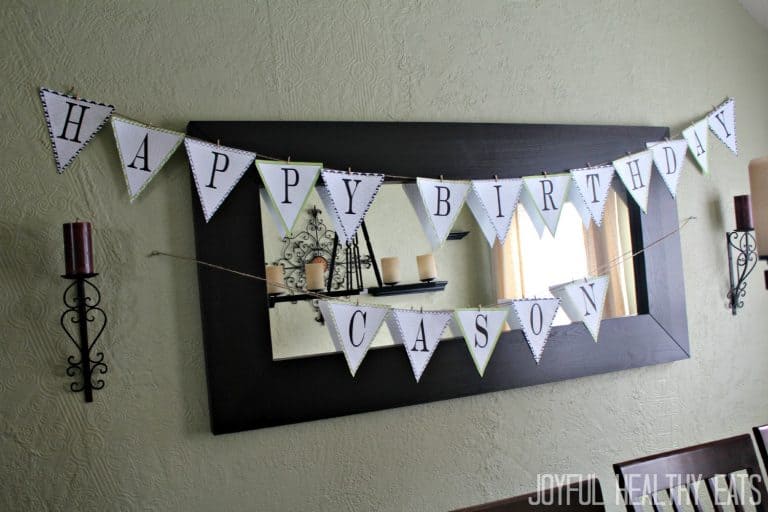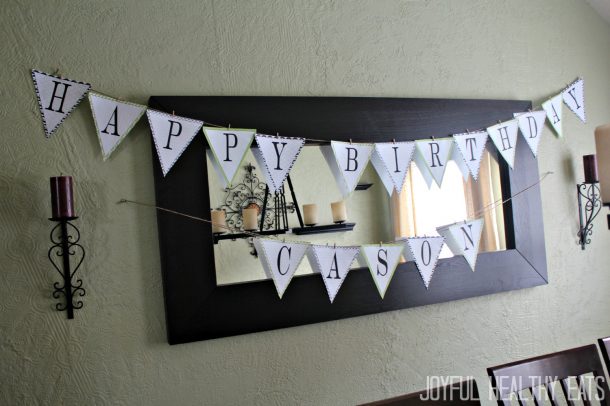 Decorations for the Food Table.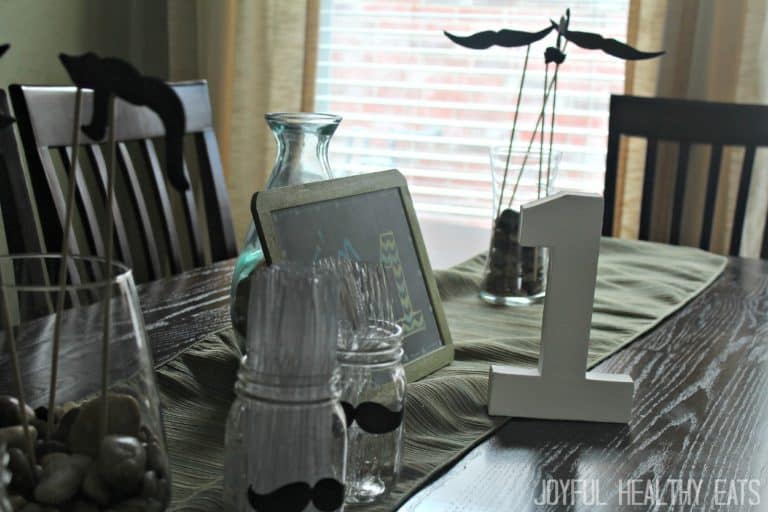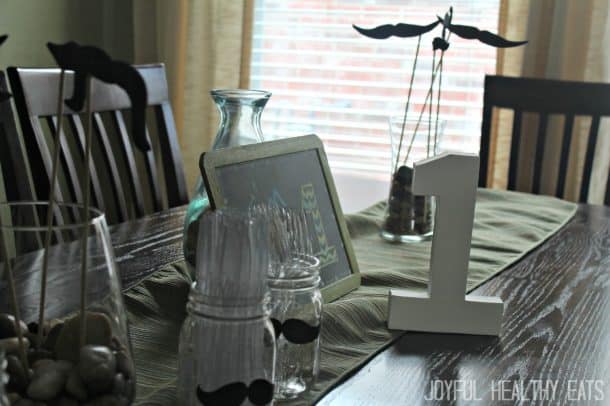 A chalkboard message that my crafty friend wrote to place on the table. (I think I'm going to use this for his 1 year pictures too! 🙂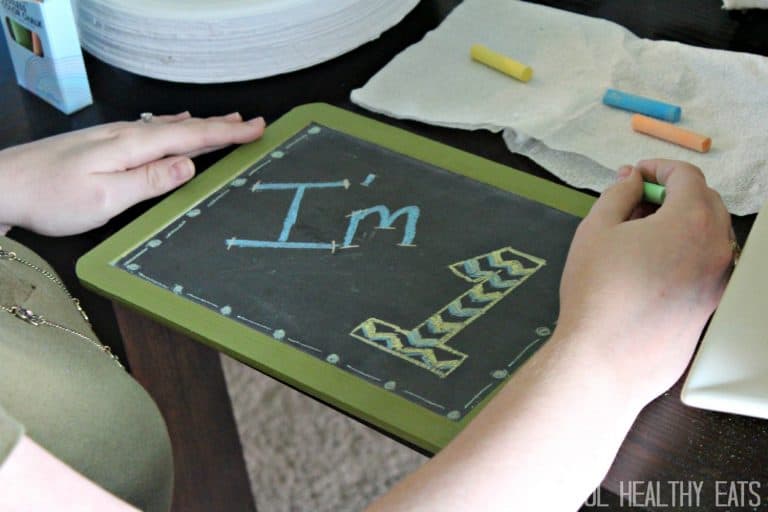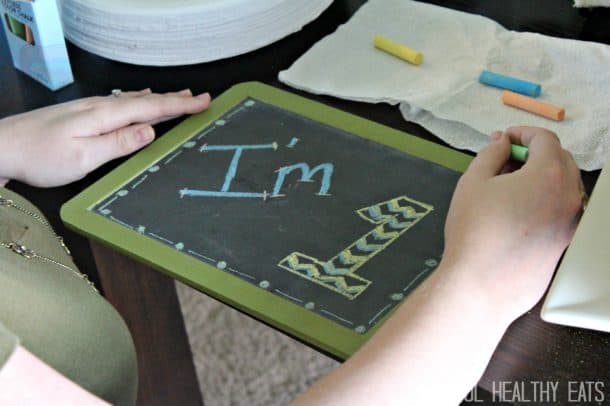 We had 2 clothes lines full of pictures throughout his 1st year. Here is a close up of one end of the clothes line, the crazy thing is the picture of the far left is my husband. (he and Cason look so much alike)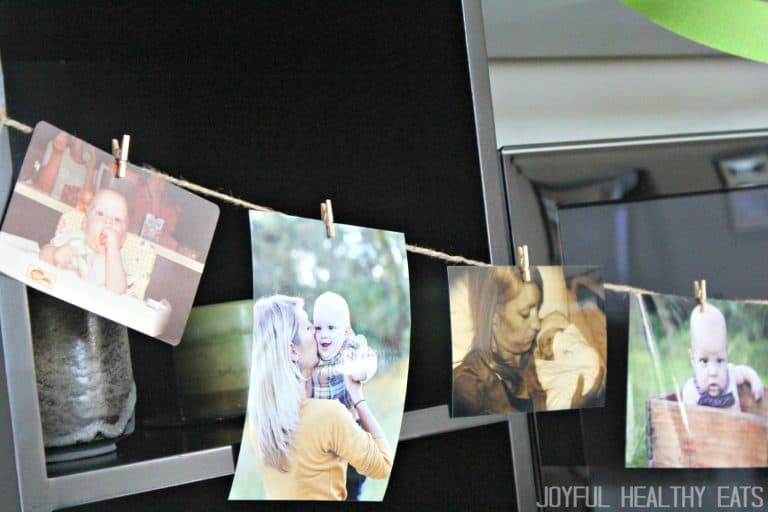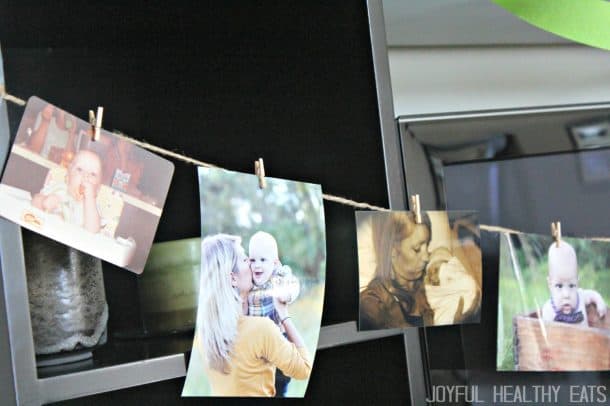 The cupcake table… yum! The cupcake of choice was Black Forest Cupcake (with Raspberry filling).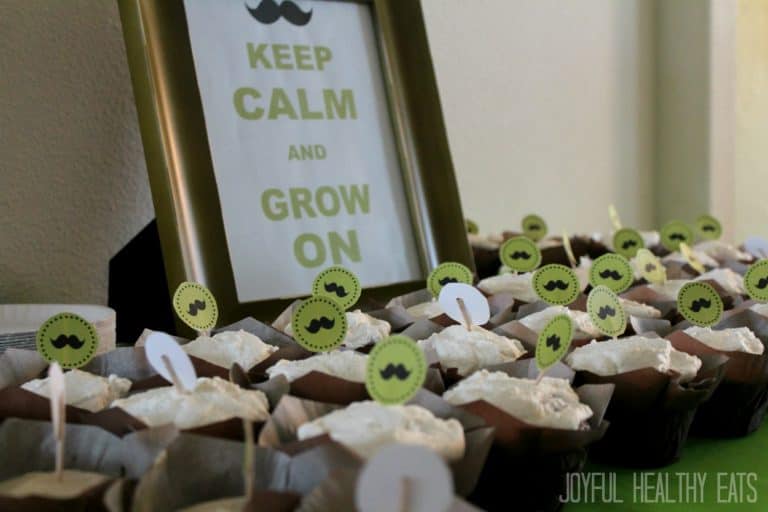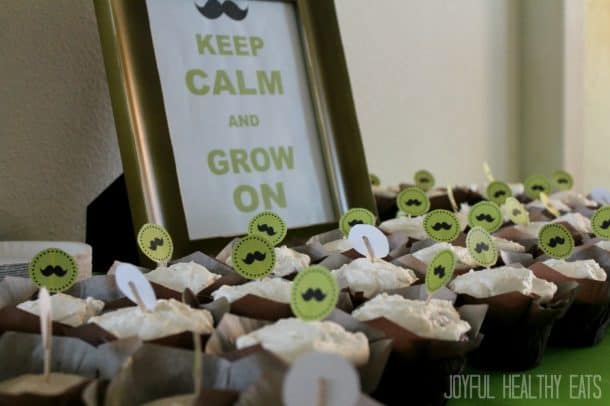 Cason getting his party stache put on by grandma.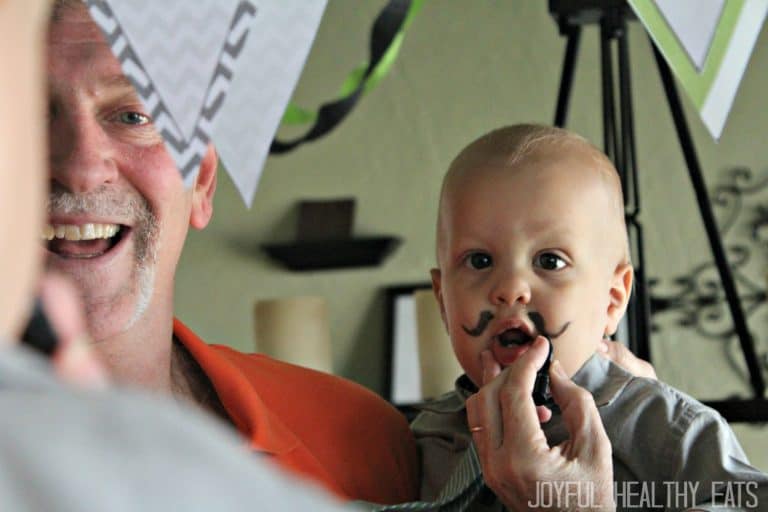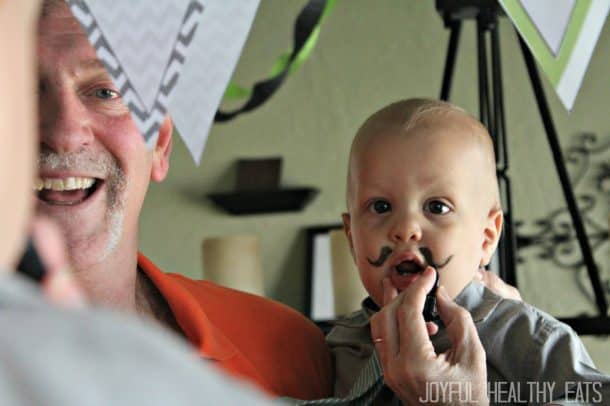 One of our famous guests, Charlie Chapman, aka Grandma! 🙂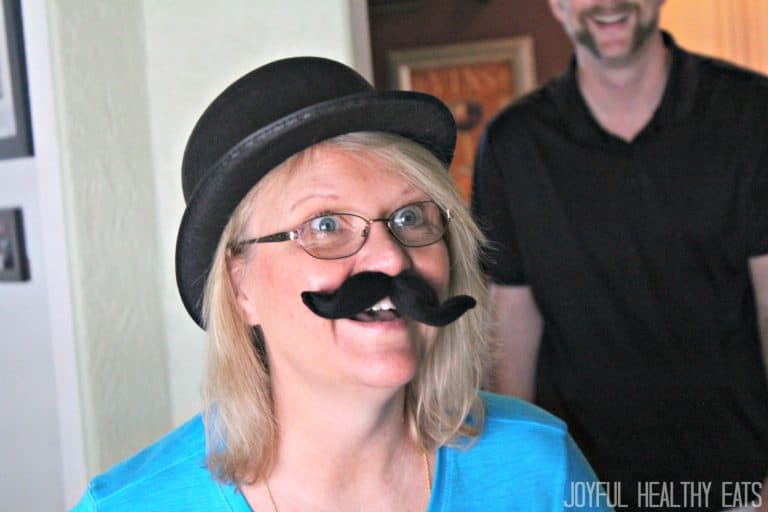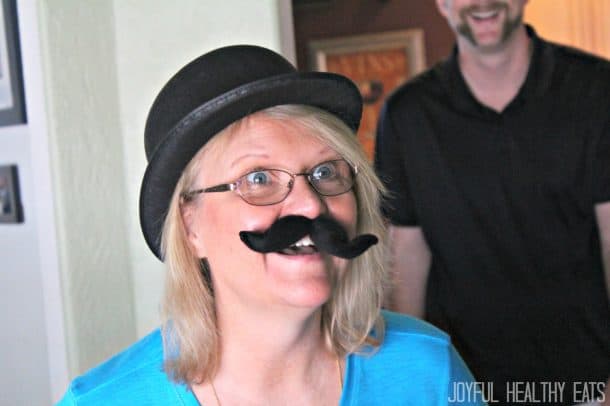 After his stache got put on he immediately wanted to start playing with his cousins. This kid is so fast it is one of the few pictures I have of him in his shirt and tie before he got cake all over the place.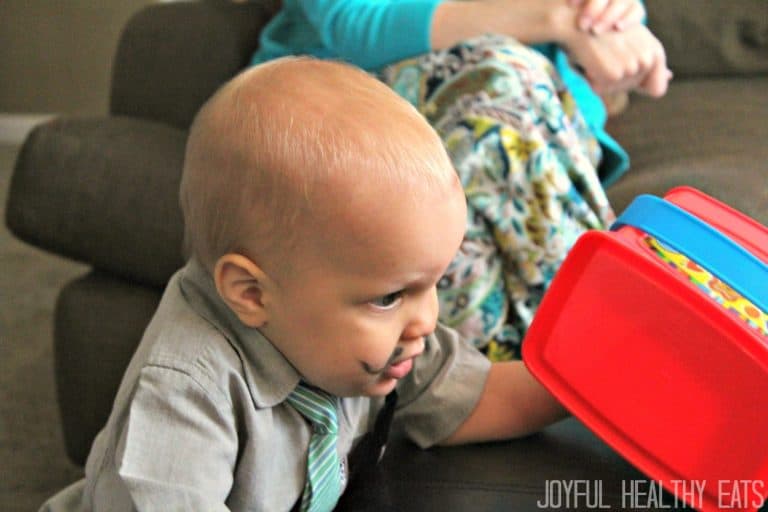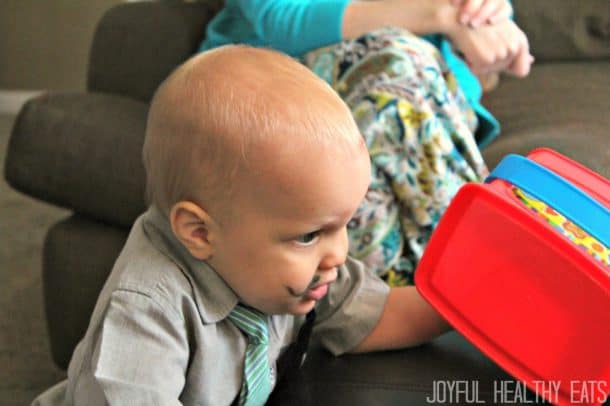 Opening a huge card from one of his Aunt's.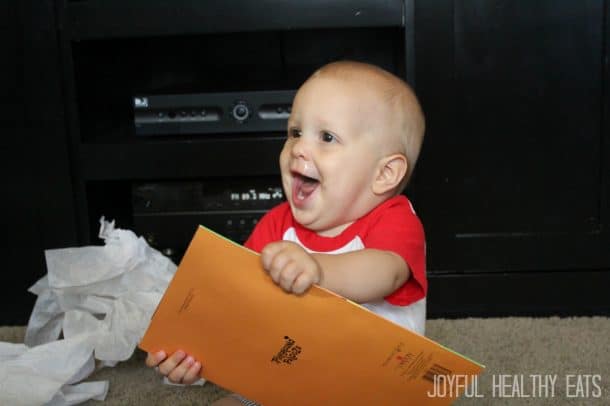 He received TONS of new toys, this is just one of the many. His new truck!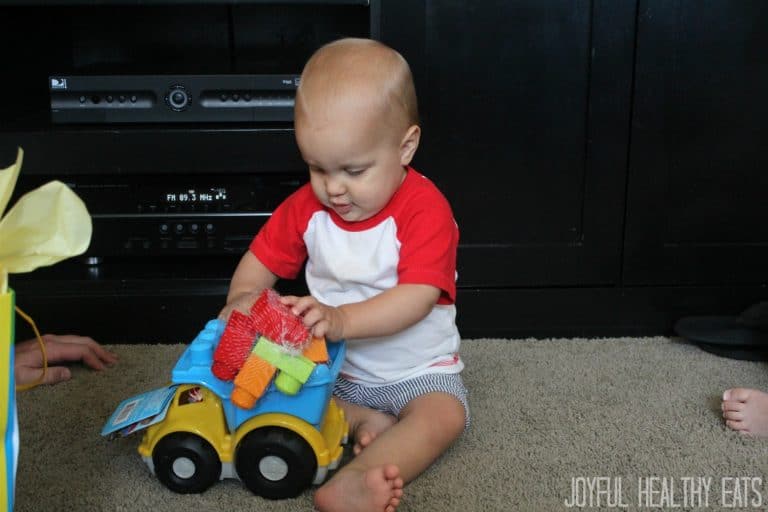 Another awesome toy from his Uncle that he just had to stand up to open.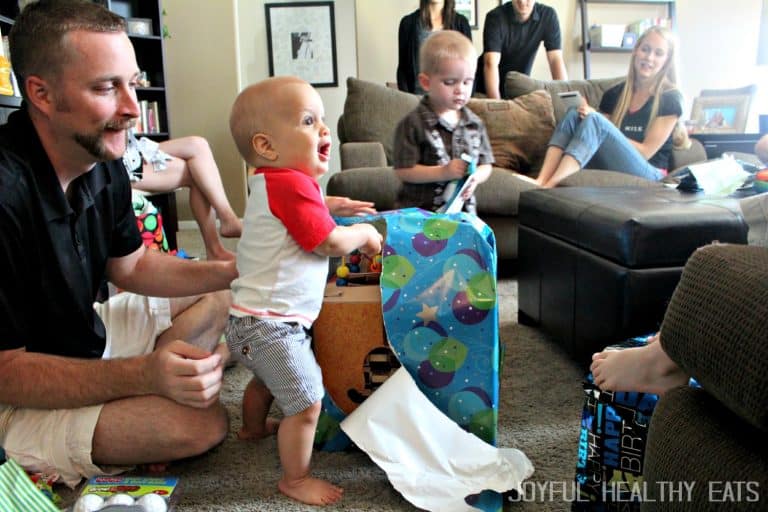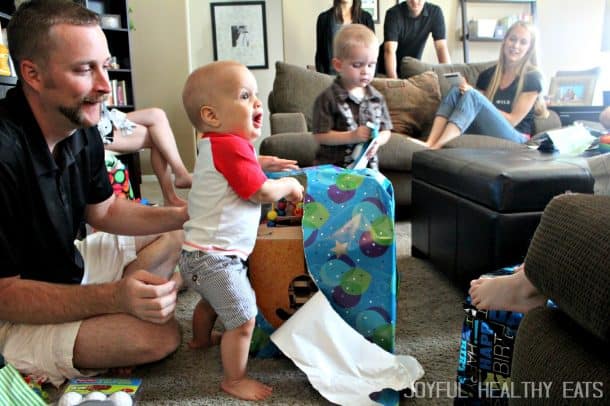 Our family picture on Cason's 1st Birthday!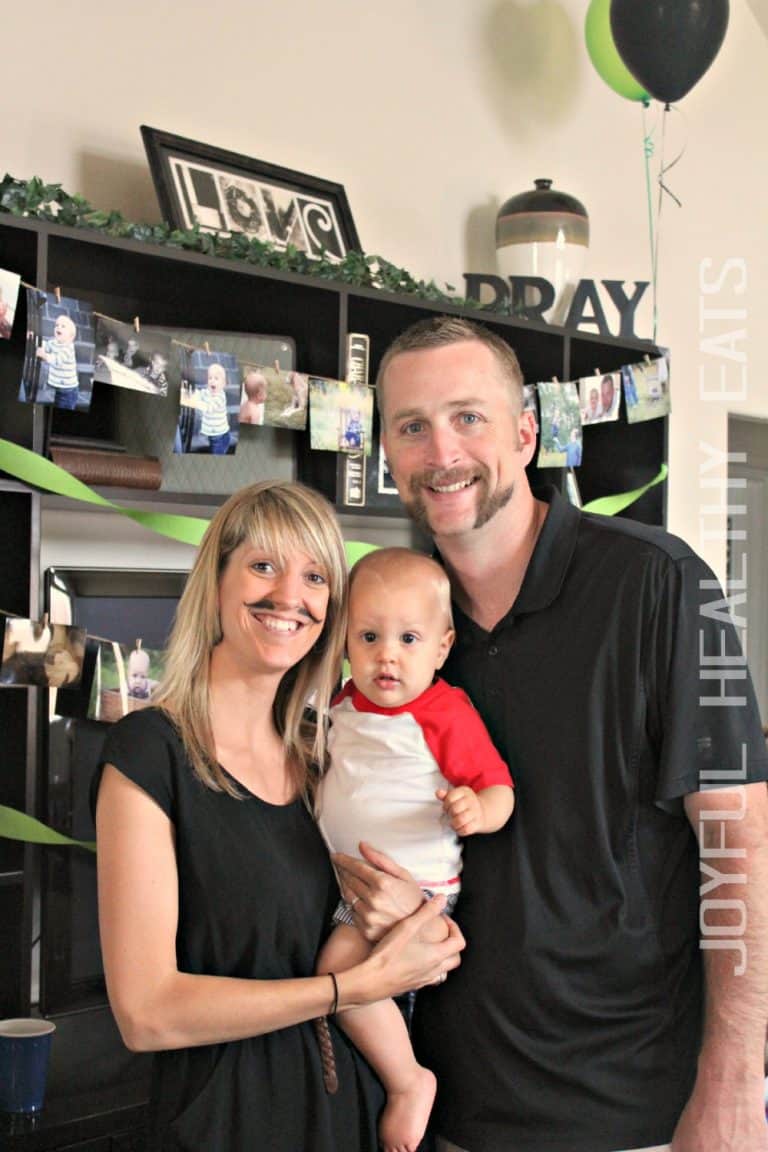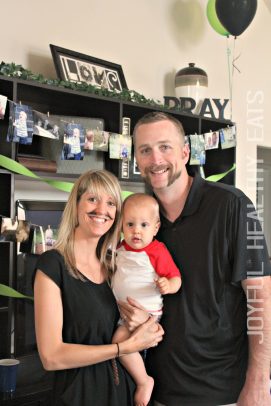 All in all we had a blast at our sons 1st Birthday Party and will remember all the friends and family who came to celebrate with us on his special day. We truly are so blessed to have some many people that care for us and support us on our parenting adventures and EXTREMELY blessed to have such an wonderful son! So many blessings!