Organize your meals for the week while keeping them easy, healthy and something your family will love! Everything you need in one meal plan: breakfast, lunch, dinner, snack, and a desert for the week!
Jamaica'in me crazy! I'm so sad to be back but we had an absolute blast.
You definitely can't beat sun, water, cocktail and beach therapy! It can do wonders for the soul! 🙂
Now it's back to the daily grid, but I'm doing it with "fresh eyes." I hope you enjoy this weeks meal plan as much as I did putting it together!
As always, be sure to stop back every Saturday for our healthy weekly meal plan full of daily entrees as well as a breakfast, lunch, snack and dessert! Just click on the photo or link to see the recipe!
~ HEALTHY WEEKLY MEAL PLAN ~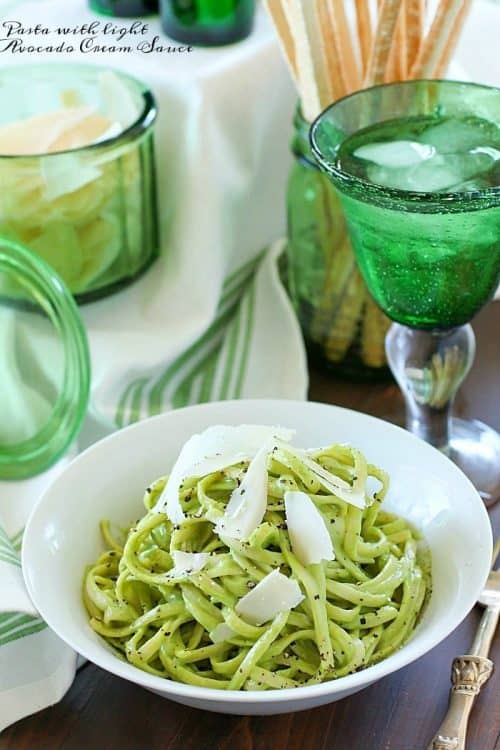 Pasta tossed in a Light Avocado Cream Sauce = the best pasta dinner ever! With only a few ingredients, it's incredibly easy to prepare! It's a great weeknight meal but fancy enough to serve for a nice dinner.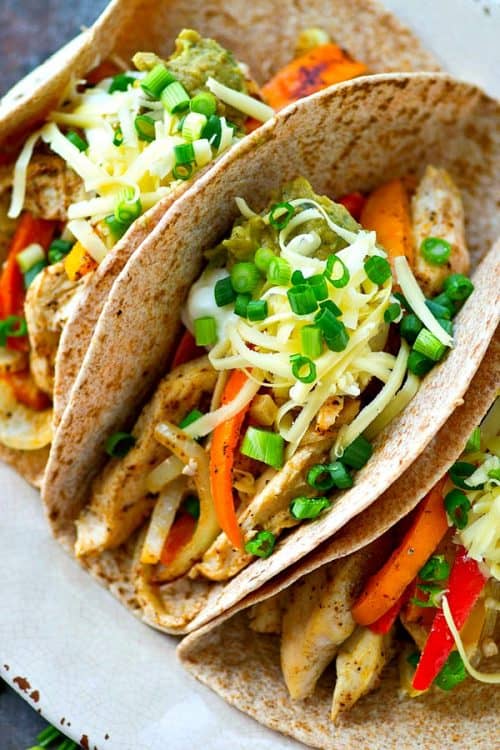 Kickin chile-rubbed chicken and peppers bake up on one sheet pan to make these ULTIMATELY easy and flavorful chicken sweet peppers tacos! Load 'em up with all your favorite taco toppings.

DINNER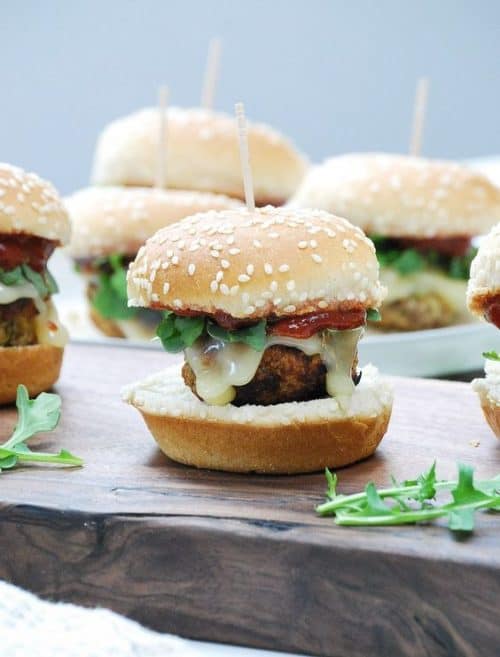 Zucchini Apple Turkey Sliders, the perfect midweek meal break! Whip out that grill and get to cookin!
SIDE DISH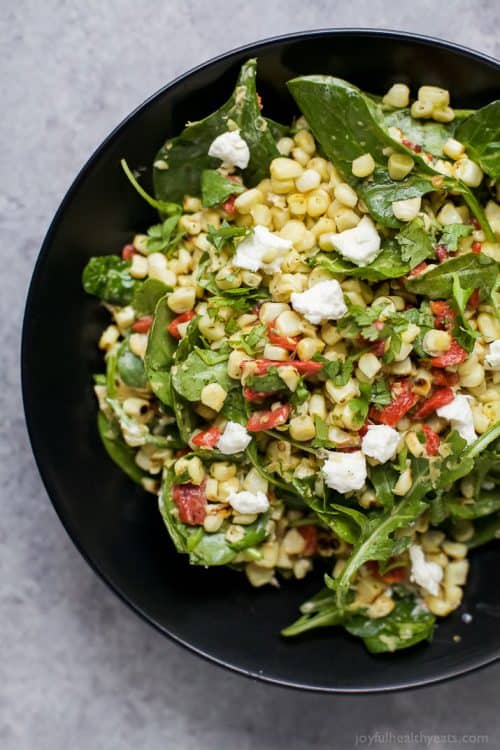 A simple healthy gluten free GRILLED CORN SALAD filled with fresh greens, roasted red pepper, and goat cheese then tossed with a spicy JALAPENO DRESSING. This Corn Salad is the ultimate side dish of the summer!

DINNER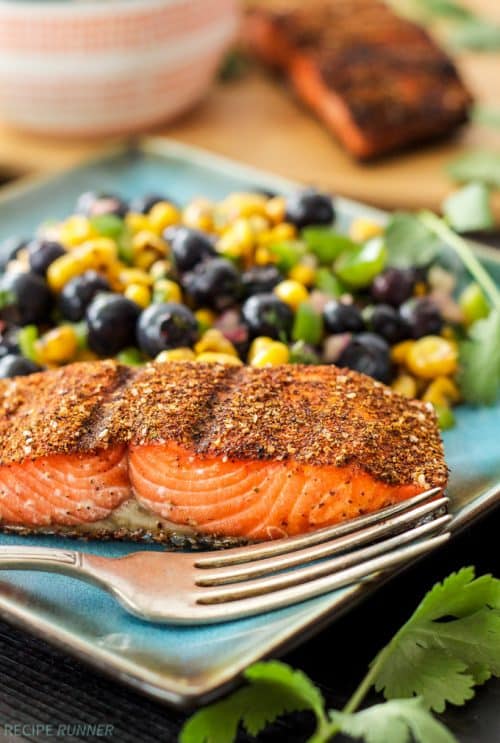 Grilled fillets of Sockeye salmon seasoned with a southwest rub and served with fresh blueberry and corn salsa are the perfect pairing of flavors!

DINNER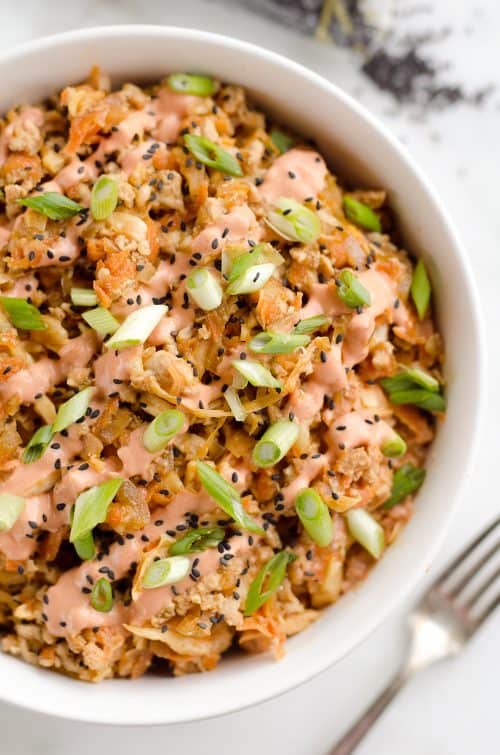 Turkey Egg Roll Bowl with Creamy Sriracha is an amazingly healthy and easy 20 minute bowl of goodness perfect for lunch or dinner!

BREAKFAST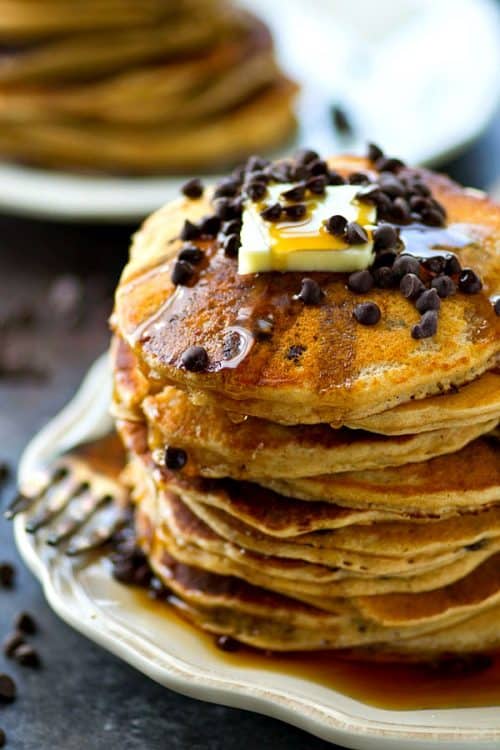 Almond butter makes these chocolate chip pancakes SO extra fluffy, you won't be able to resist devouring an entire stack! The batter mixes up in only minutes for a quick weekday breakfast.
DINNER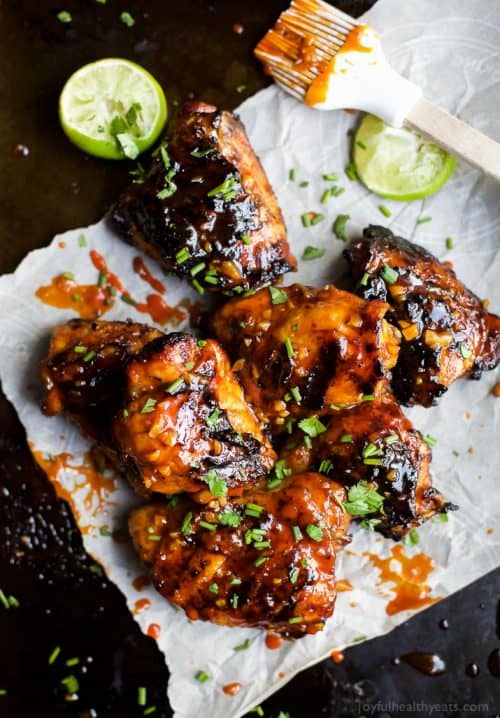 Sweet & Spicy HONEY SRIRACHA GRILLED CHICKEN THIGHS – juicy smoky chicken thighs slathered in an easy Honey Sriracha glaze that will make you swoon! I guarantee these will be a hit!
SIDE DISHES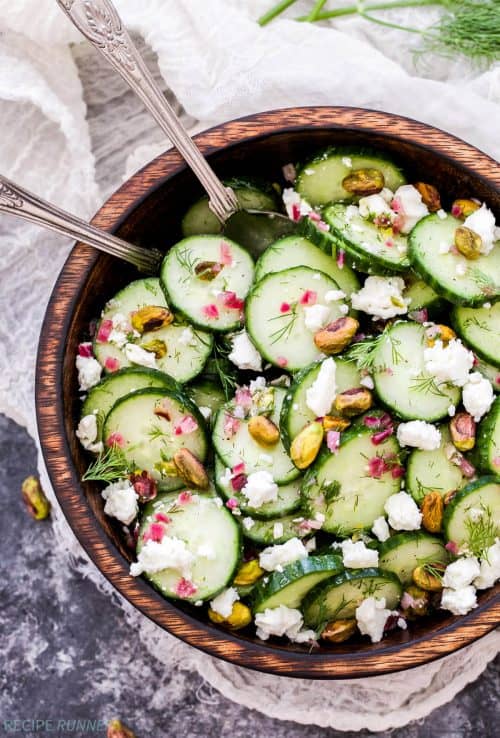 Say hello to your new favorite, refreshing salad – Cucumber, Dill, Feta and Pistachio Salad! Crisp cucumbers, fresh dill, salty feta and crunch pistachios are the perfect combination of flavors. You'll be making this all summer long!

BREAKFAST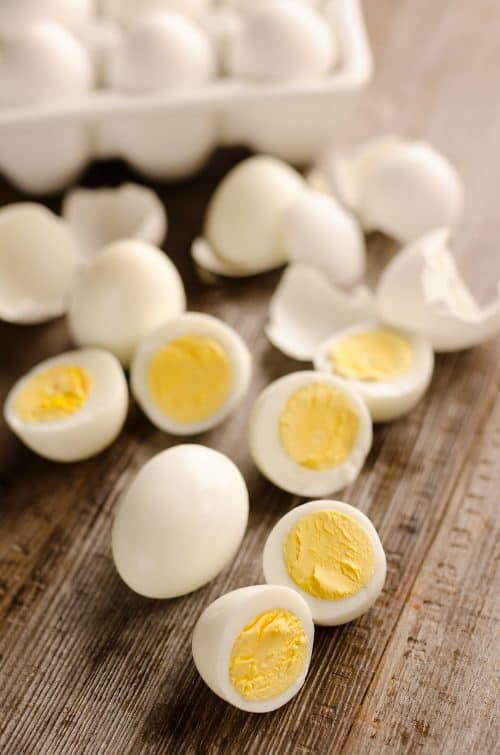 Are you wondering How to Make Perfect Hard Boiled Eggs? If so the Instant Pot is the trick you need to try for the best eggs! These easy to peel hard boiled eggs are cooked to perfection in less than 15 minutes.
DINNER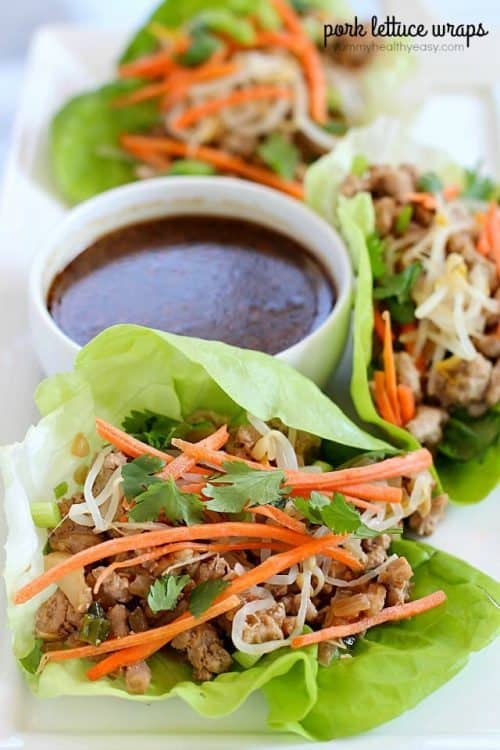 Flavorful pork lettuce wraps with an asian drizzling sauce – great for an appetizer or a low-carb meal.
DESSERT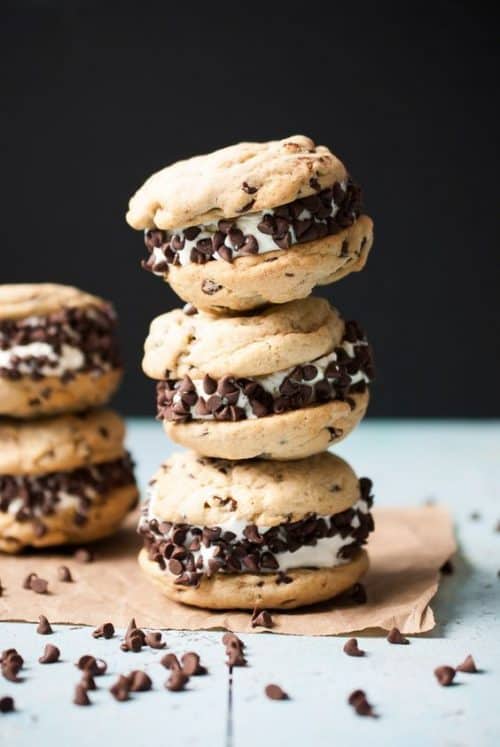 Pretty much you're gonna want to eat these all summer long – Chocolate Chip Ice Cream Cookie Sandwiches.
Life is but a Dish | Recipe Runner | Whole & Heavenly Oven | The Creative Bite | Joyful Healthy Eats | Yummy Healthy Easy