I'm so excited to be giving away some of my favorite kitchen must-haves for the holidays. Check out why I love these products and what you could win in this Holiday Baking Giveaway!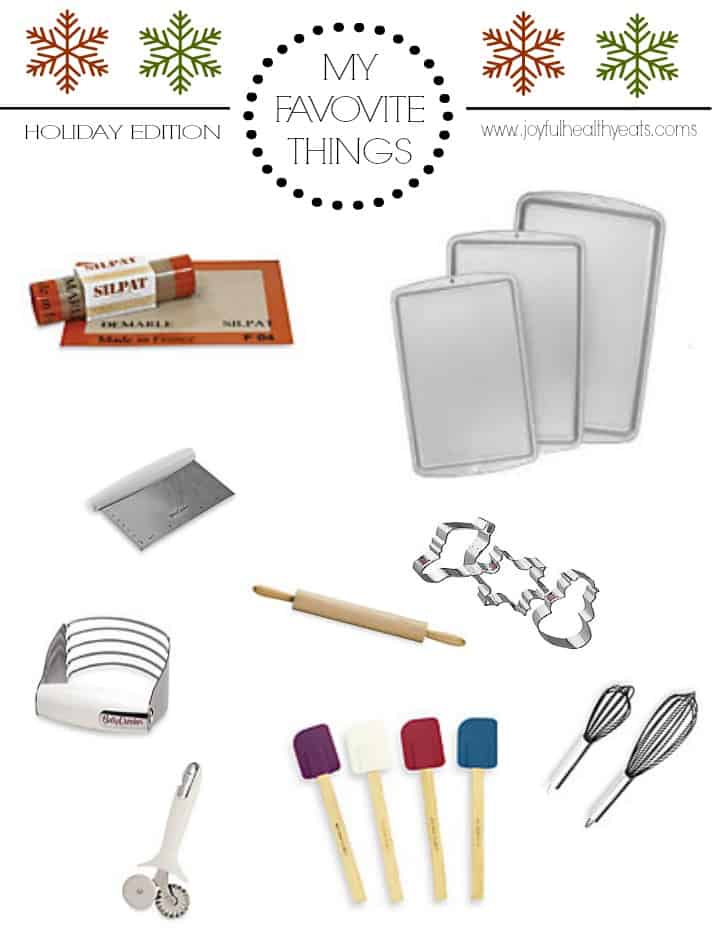 Holiday Baking Giveaway
Ok, so I am super pumped for todays post! Since we are IN the holiday season, which means you are out shopping for gifts for everyone but yourself I thought I would put together a little some some for you!
What is it you ask?
Well, its a gift basket of all of my favorite things … a holiday edition.
When I think of the holiday season my mind goes straight to …. BAKING! It's one of those things that everyone can do in the kitchen together and have a blast.
Usually around this time of year I'm in the kitchen with my friends baking up a storm making treats for our neighbors, friends, and family.
So for todays giveaway I am giving away all of my favorite Holiday Baking items …here are the goods…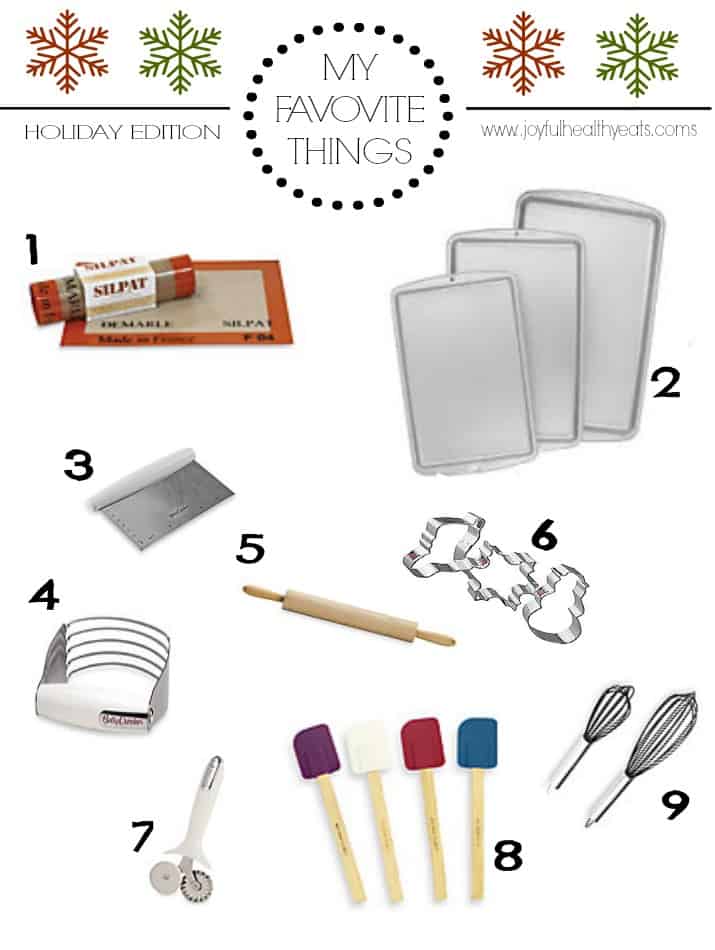 1. Silicone Baking Mat – LOVE this because it helps ensure that you don't burn the bottom of the cookie
2. Set of 3 Baking Sheets – When making cookies for the Holidays you always need more than one baking sheet!
3. Dough Scraper – for clean up or when making pies
4. Pastry/Dough Blender – this is awesome when making pie dough, scones, or any kind of dough in general
5. Rolling Pin – um… yes you need this. Heck, you can even use it outside the holidays for pizza dough!
6. Cookie Cutters – If you want your kids to have a fun holiday season then you need cookies cutter, then get to decorating!
7. Pastry Cutter & Crimper – this is a life saver when you are making pies with homemade pie dough!
8. Set of 4 Silicone Spatulas – you always need more spatulas!
9. Set of 2 Silicone Whisks – helps you get the job done when you are making doughs, glazes, frosting, or whatever!
.. its $50 with of baking items that you get for free! All you have to do is ENTER below.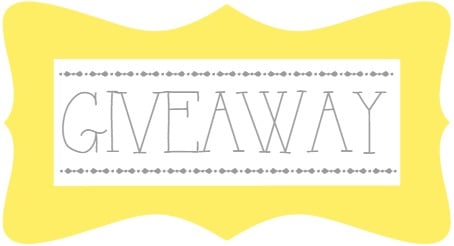 Can I tell you a secret?
Last year was the first time I made cut out sugar cookies… but it was so much fun to cut them out and then decorate them with Cason. So looking forward to that this year! I guess that's part of what inspired why I'm giving away the things that I am. 🙂
One last thing, I am not the only one giving away their favorite things today! There are a bunch more of my blogger friends who are doing the same thing. So if you like free stuff then be sure to check out the links below!
{ if you like a particular gift basket, look at the number on the image and then click on that same number below, it will take you to the link to enter!}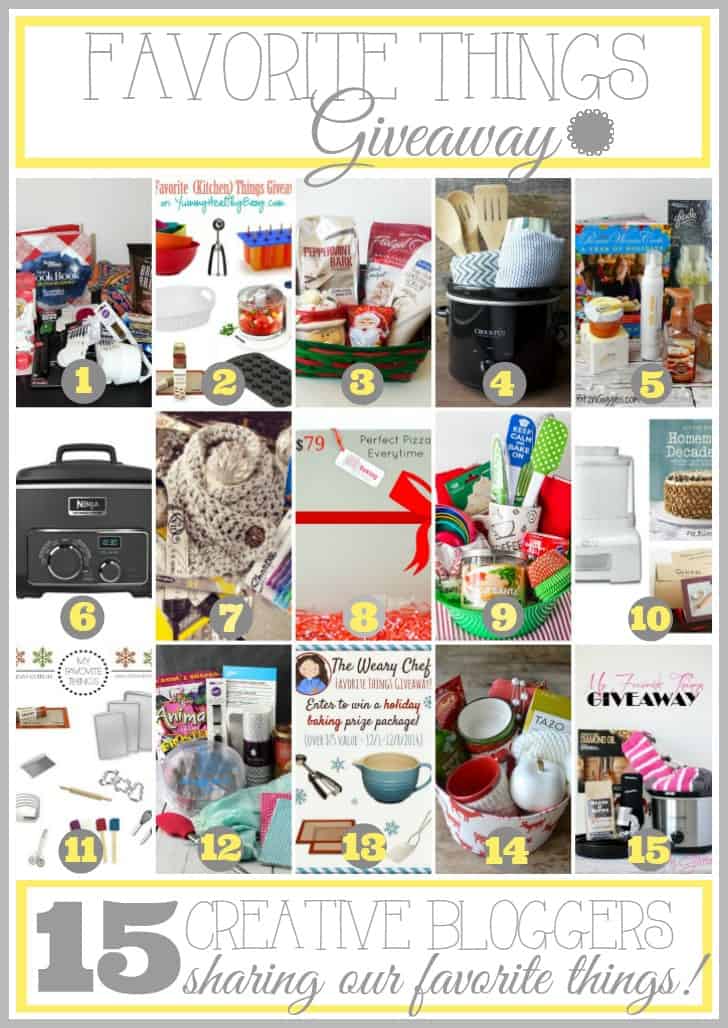 1. Beyond Frosting 2. Yummy Healthy Easy 3. Food Faith Fitness
4. Maebells 5. Bitz & Giggles 6. Julie's Eats & Treats
7. Krafted Koch 8. Petite Allergy Treats 9. Deliciously Sprinkled
10. Spoonful Of Flavor 11. Joyful Healthy Eats 12. Live Love Sugar
13. The Weary Chef 14. Lemon Tree Dwelling 15. Simply Gloria
**This post does contain affiliate links.**