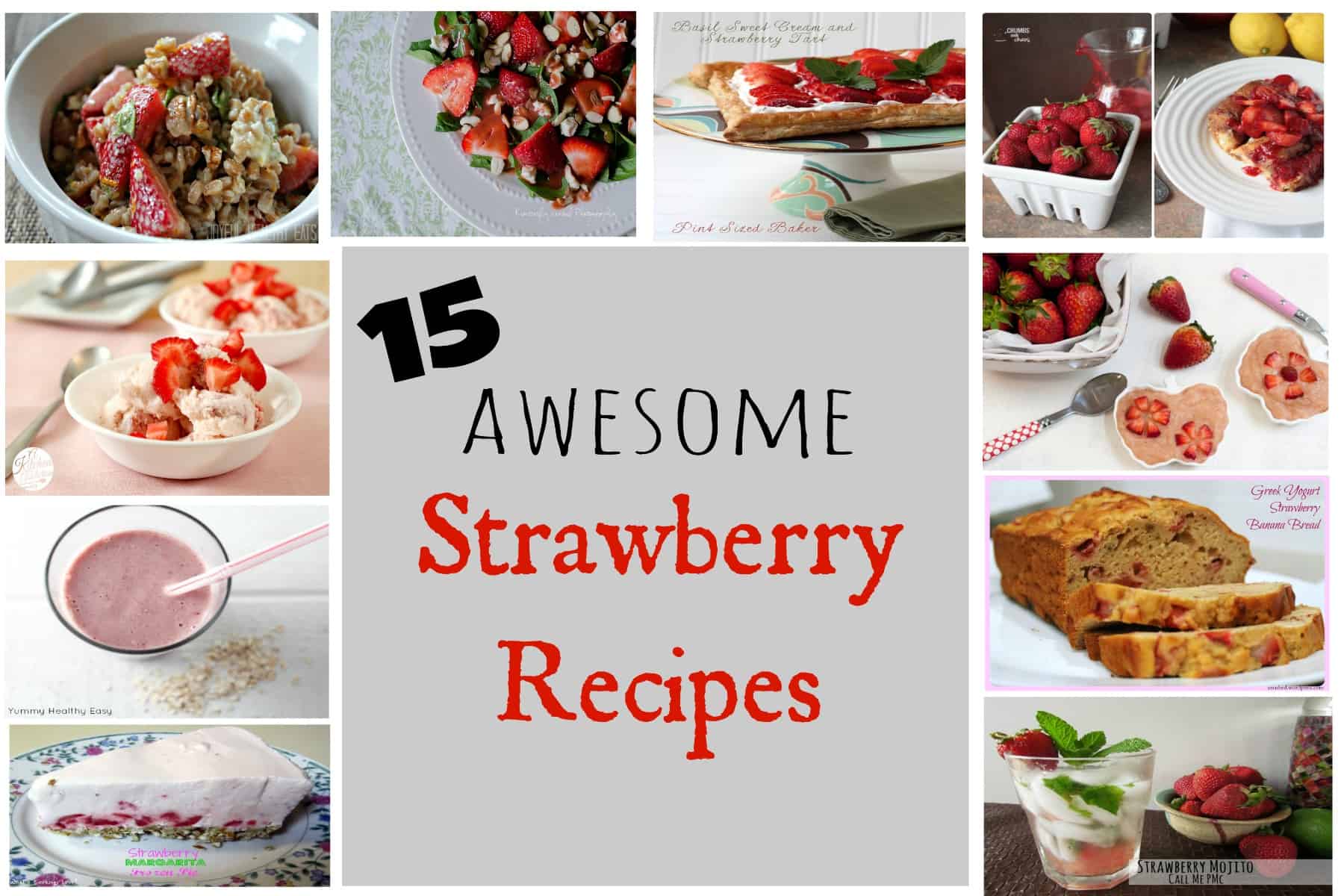 Happy Monday Morning everyone! I hope the weekend treated you well and you feel refreshed and rejuvenated for the start of the week.
Have you noticed that Strawberries are like crazy cheap in the grocery store now? I have, mostly because my little guy has been scarfing them down little nobodies business. Any who, the reason strawberries are so stinking cheap right now is because we are in the smack dab in the middle of Strawberry Season! Woot, Woot! Strawberry Season typically lasts from June till mid August. So, I was thinking, why not have a Strawberry Recipes Roundup and share some of the yummy Strawberries Recipes I have been finding online lately. I mean, we do have until mid August to take advantage of the cheap strawberries, right? So why not go Strawberry crazy!!
Ok, now onto some yummy Strawberry Recipes to usher in the Strawberry Season. I hope you enjoy! Happy making and baking!
Farro & Strawberry Salad by Krista @ Joyful Healthy Eats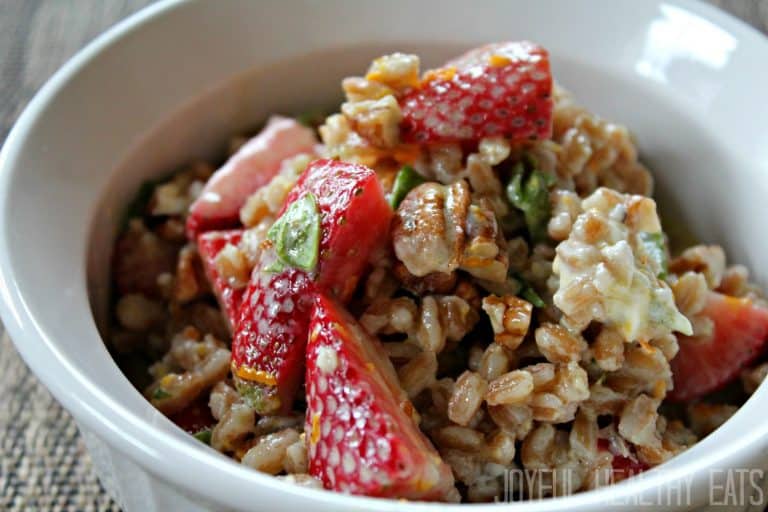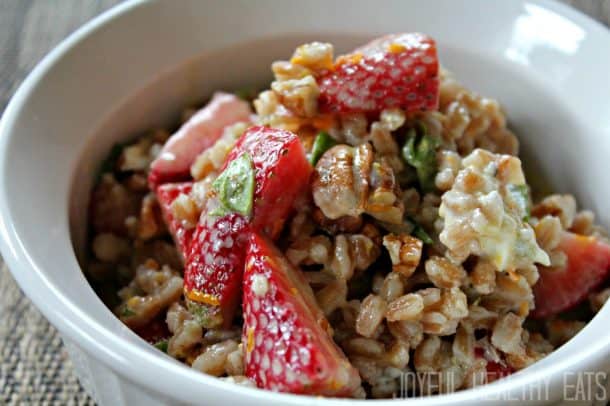 Strawberry Champagne Jam by Julie @ This Gal Cooks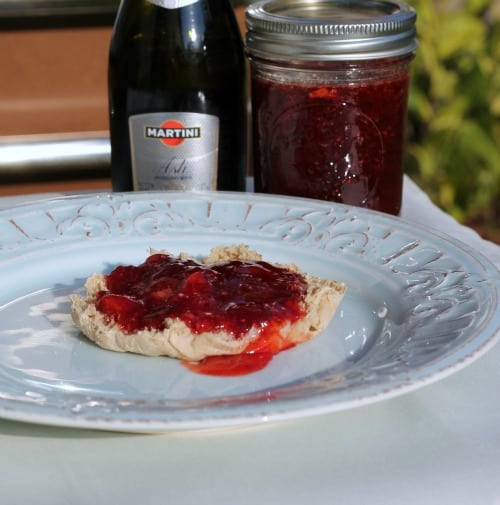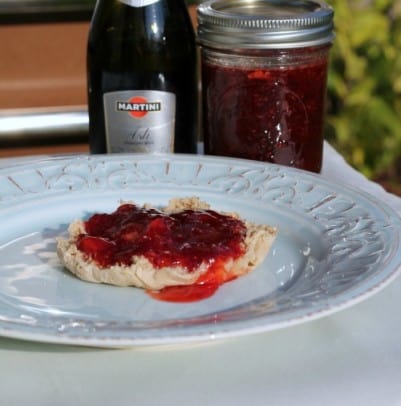 Strawberry Margarita Frozen Pie by Alyssa @ What's Cooking, Love?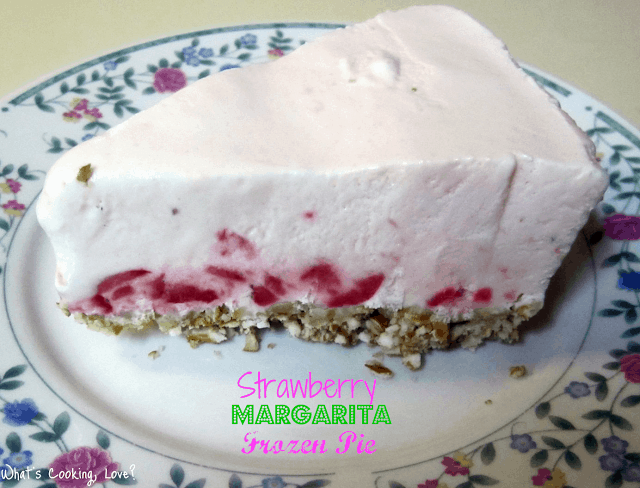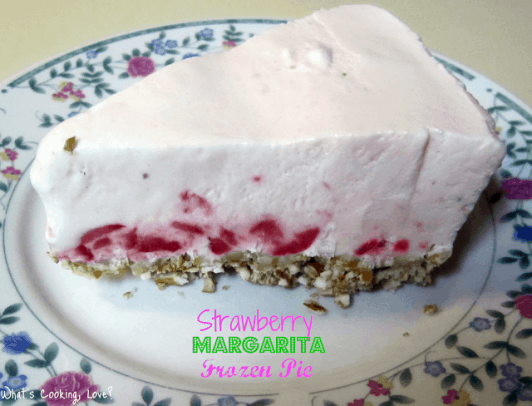 Strawberry Mojito by Paula @ CallmePMC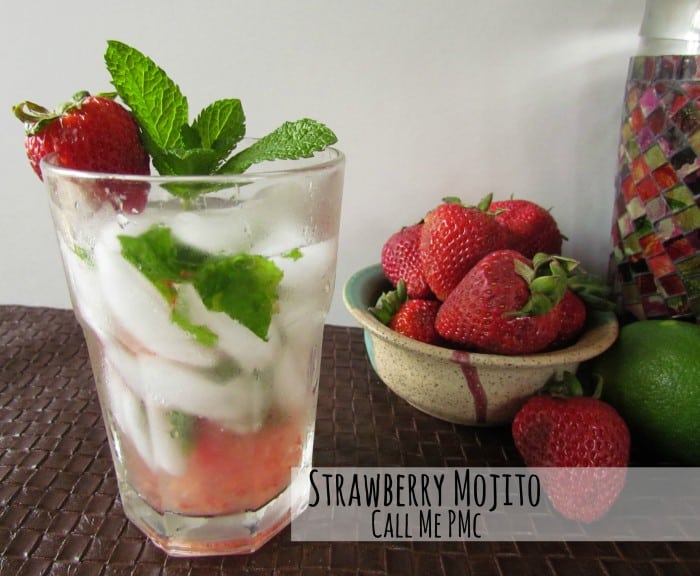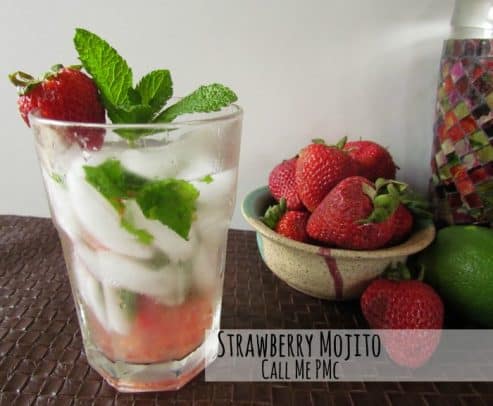 Strawberry Oatmeal Smoothie by Jen @ Yummy.Healthy.Easy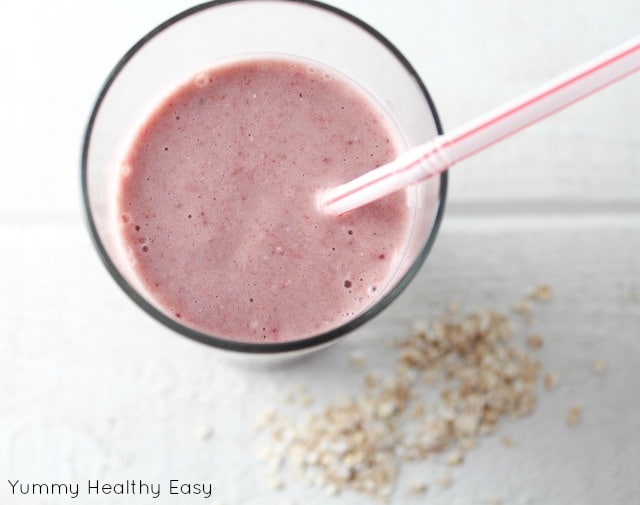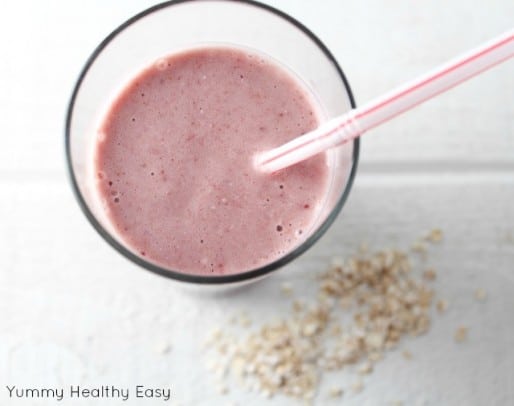 Strawberry Lime Tart by Emily @ It Bakes Me Happy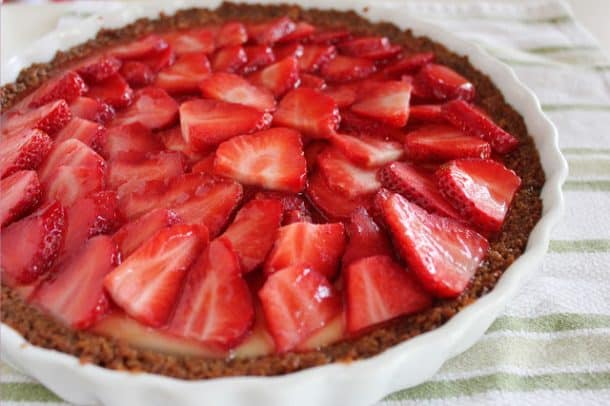 Honey Ginger Strawberry Ice Cream by Jessica @ A Kitchen Addiction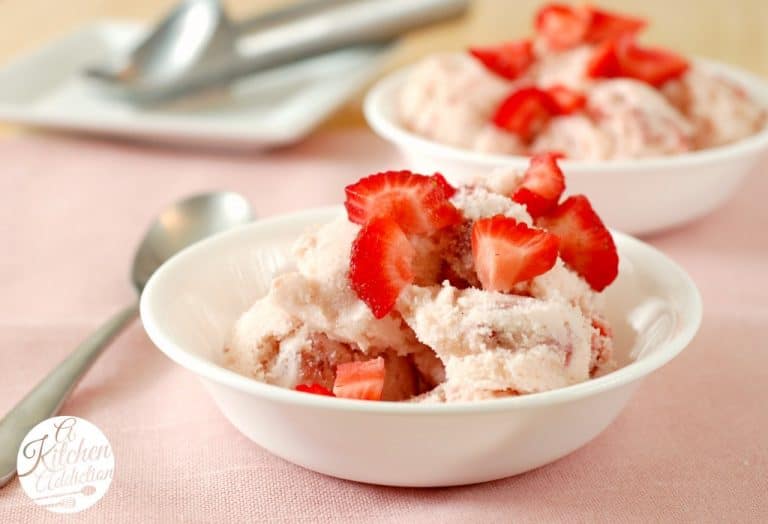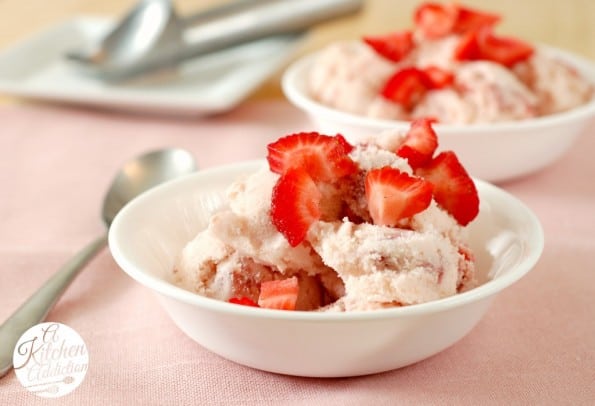 Strawberry Croissant French Toast by Becca @ Crumbs & Chaos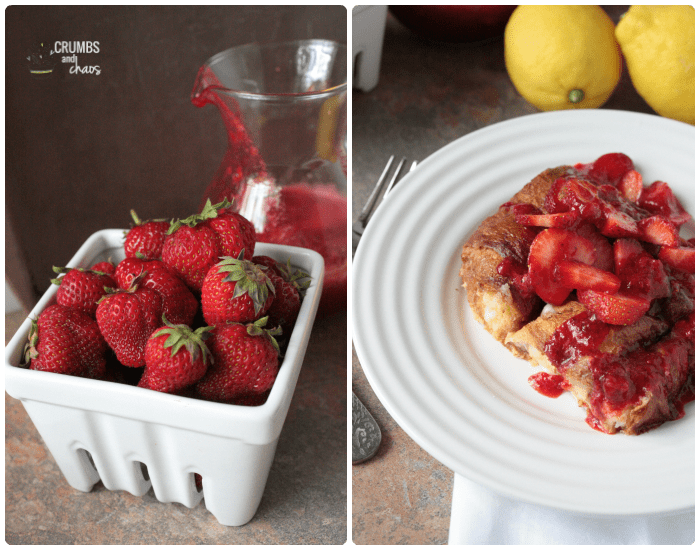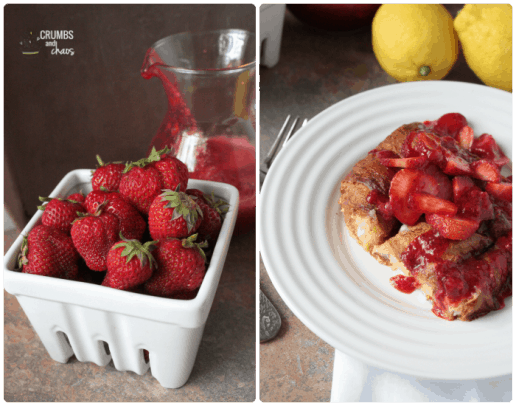 Strawberry Applesauce by Marla @ Family Fresh Cooking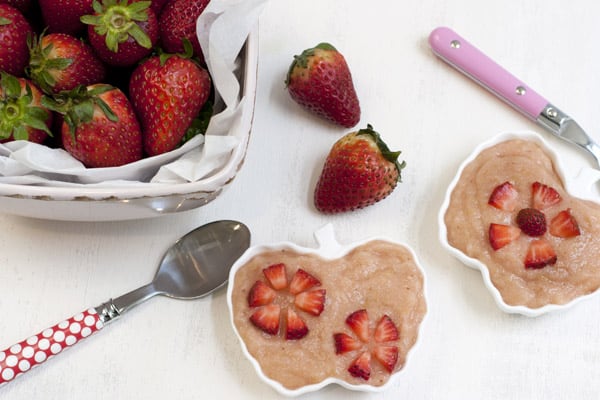 Strawberry Thyme Limeade by Alejandra @ Always Order Dessert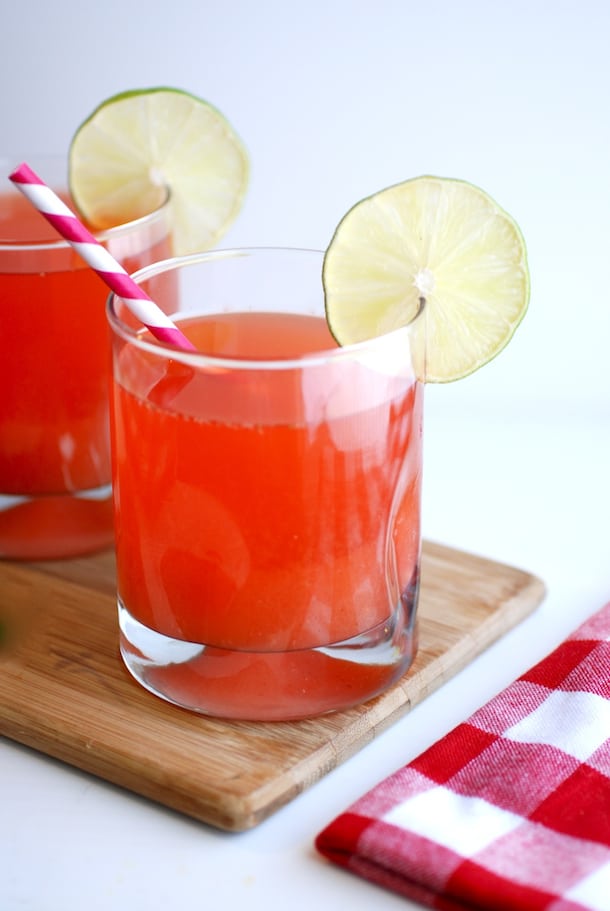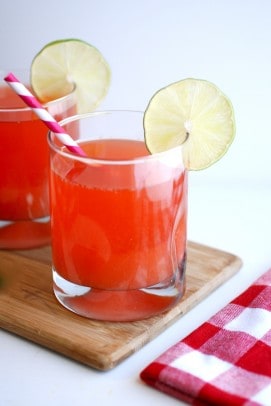 Strawberry Shortcake Trifle by Krista @ Joyful Healthy Eats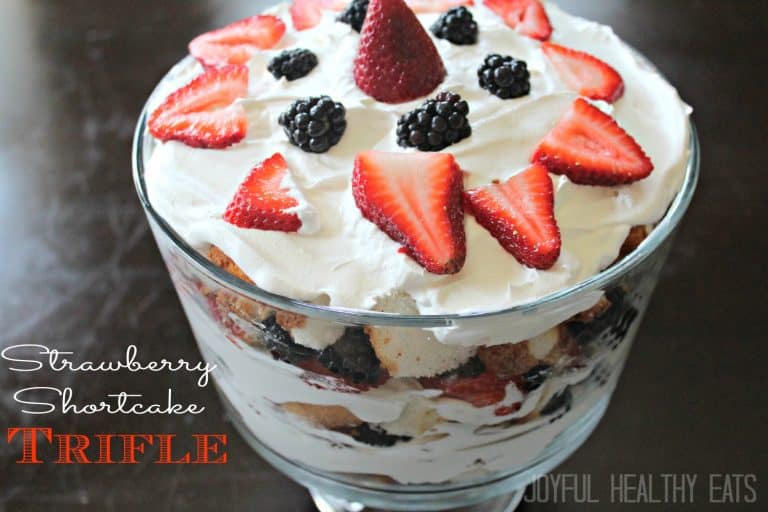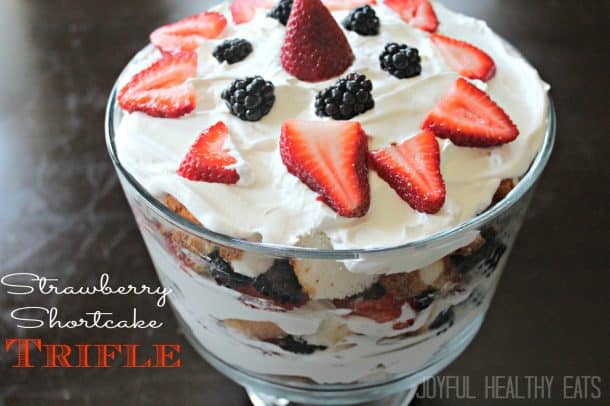 Greek Yogurt Strawberry Banana Bread by Allyson @ Domestic Superhero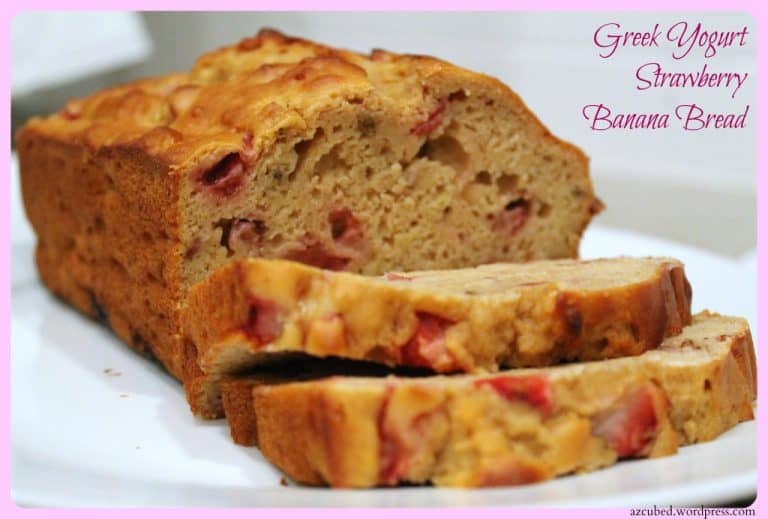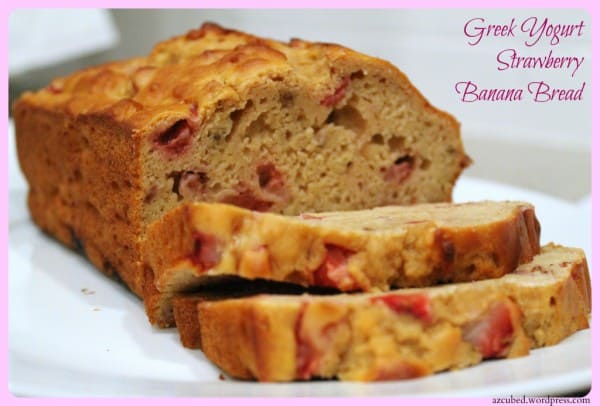 Basil Sweet Cream and Strawberry Tart by Karyn @ Pint Sized Baker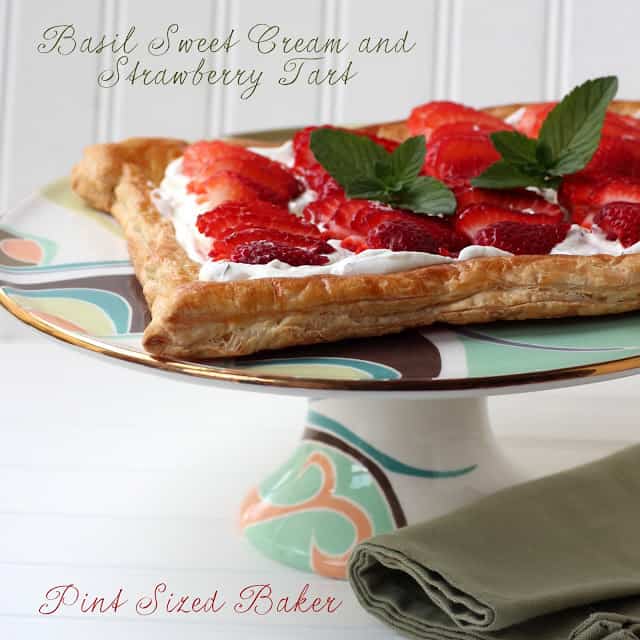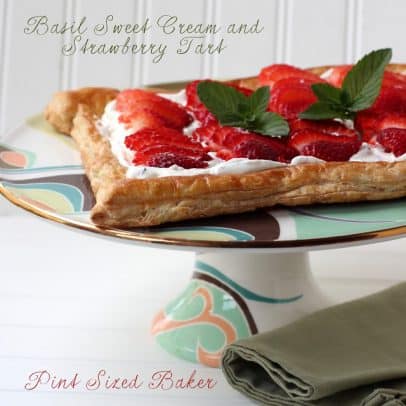 Strawberry Lemonade by Laylita @ Laylita's Recipes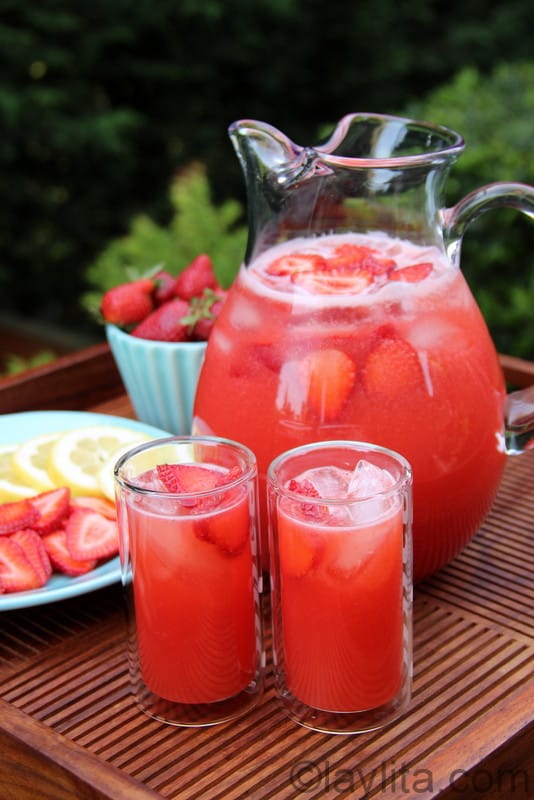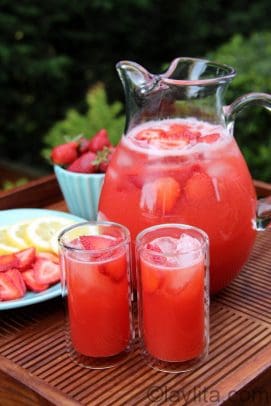 Strawberry Salad with Strawberry Balsamic Vinaigrette by Kimberly @ A Fresh Perspective