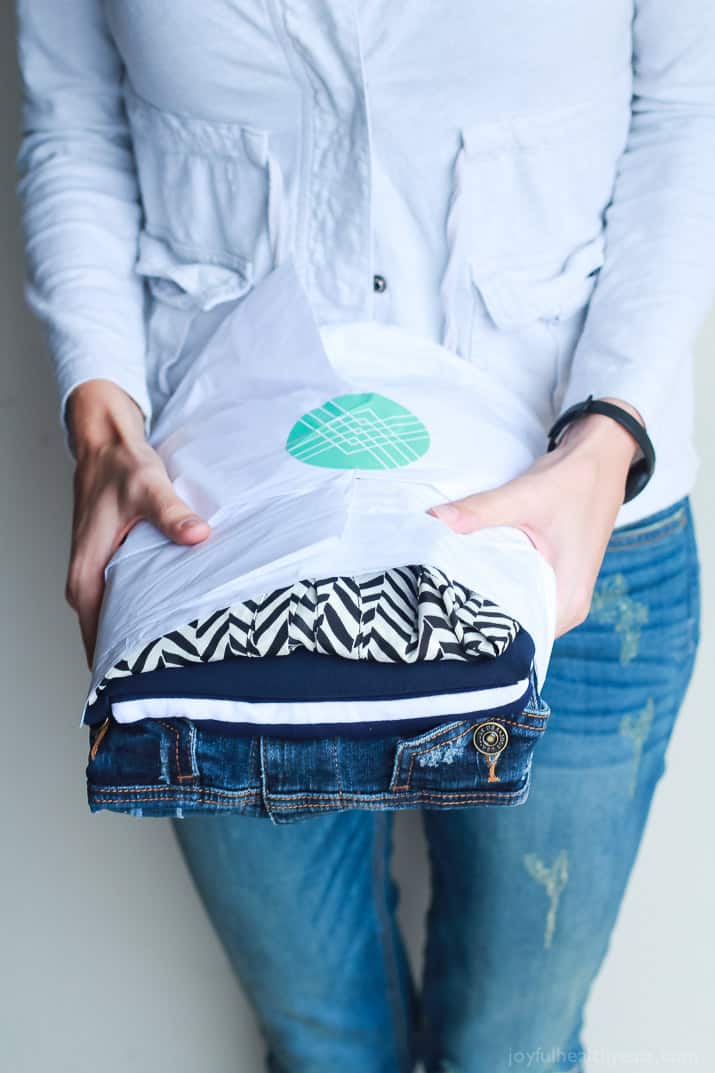 Check out my personal fashion stylist and how easy it is for you get the same with just $20 – cute dresses, blouses, and shirts that fit! Stitch Fix Review!
Changeup! Happy Friday AND Happy May!!!
Let's play another game of what Krista got in the mail this month! Shall we!
The answer Stitch Fix!
Last month the Fix rocked! So this month I couldn't wait till I got it. I literally was checking the delivery date online constantly and opening my front door everyday in hopes that I would see a cute little box with Stitch Fix tape all over it. It felt like it took forever this month, but it finally came.
WHAT IS STITCH FIX?

It's kinda like having a personal stylist that you will never meet … but who knows everything about you. When you first sign up for Stitch Fix, you will fill out an in-depth style profile, where you'll specify sizes, body shape, price range, personal style, likes/dislikes, and any other additional things you might want the stylist to know as they prepare your "fix."  You can even link up your Pinterest account so the stylist can see your pins as a way to sense your style. Once the style profile is complete, you'll pick the date and frequency of your "fixes" and they will ship you a box of 5 clothing items and/or accessories based off of the style profile you filled out! All you do is pay $20, a styling fee, this price includes the cost of delivery. Once you receive your fix you can keep as little or as much as you'd like, the $20 styling fee you paid will be applied as a credit for the items that you decided to keep. The remaining items, that you don't want to keep, just put in the pre-paid return package that is included in the fix and drop it off at UPS. If you decide to purchase everything in the box you get an additional 25% off.
Sounds pretty sweet right? Well, if you want to learn more about how it works head over to Stitch Fix!
I signed up for Stitch Fix because I have a hard time pairing outfits and I don't always have the time to stay in the the store to figure it out. I know what I like when I see it on Pinterest but can't put it together in real life. Stitch Fix has solved that problem for me. They are the brains behind my fashion and I LOVE IT!
To check out my previous Stitch Fix Boxes:
First Stitch Fix Review –> click here
Second Stitch Fix Review –> click here 
Third Stitch Fix Review –> click here 
MY SECOND STITCH FIX REVIEW
Ok, let's get started. Below is a picture of Item #1 Moraga Cut Out Detail Blouse. As soon as I saw the color I was hooked. It was such a fun bold color, the cut outs on the top were super cute and the length was perfect. KEEPER! Price $48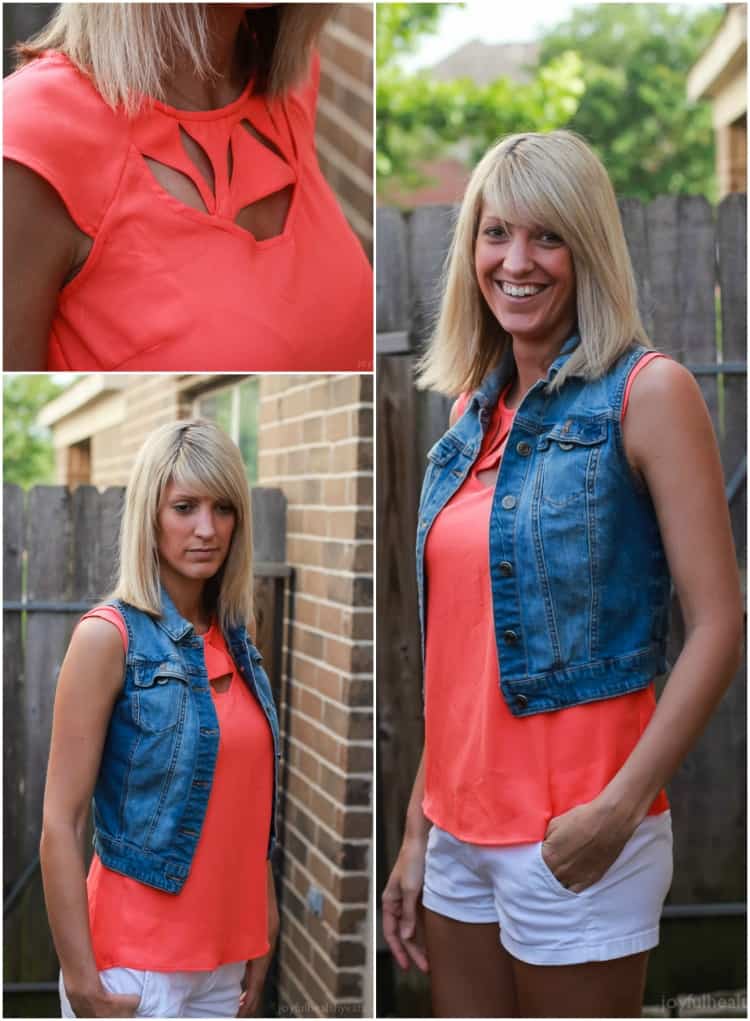 Next up, Item #2 Isabelle Crochet Tank Top. This time I could tell that my stylist was looking at my Pinterest board. I have been pinning tons of stuff that is coral and bohemian! Amen… did you see the picture above (coral) and check out the cute tank top below! LOVE! Price $48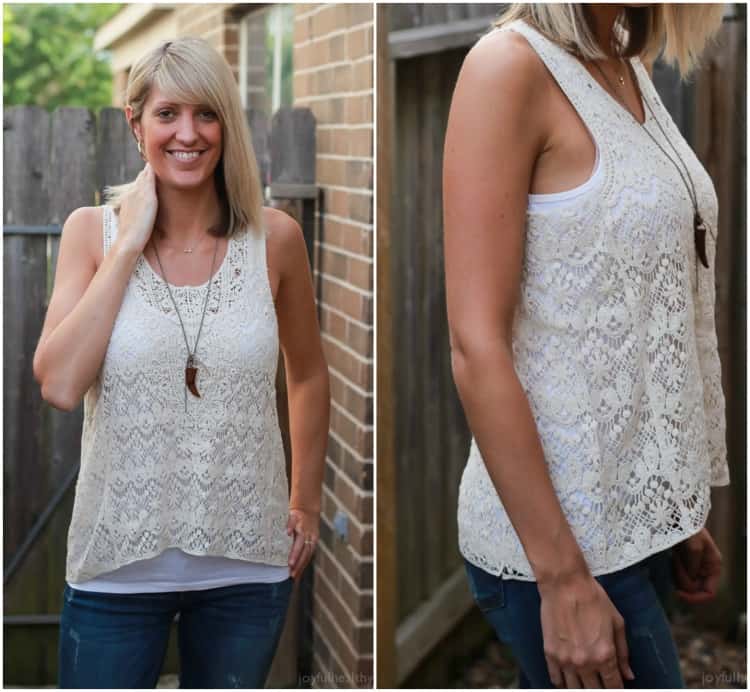 Now, Item #3 Finnegan Roll Cuff Chino Short. The color of these was super cute. I'm not sure if you can tell in the picture, but it was actually a red/light red and white pin stripe. They had a higher waistline and were super comfortable. Price $48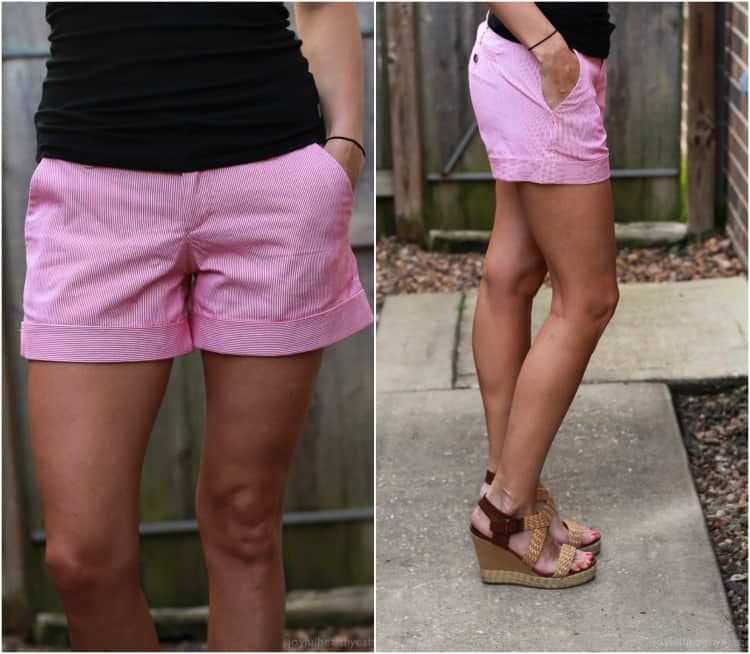 Item #4  Stanley Striped Raglan Top. I loved the fit of this shirt. It was loose and comfy, totally one of those shirts you could put some skinny jeans or leggings on with and travel in. Price $44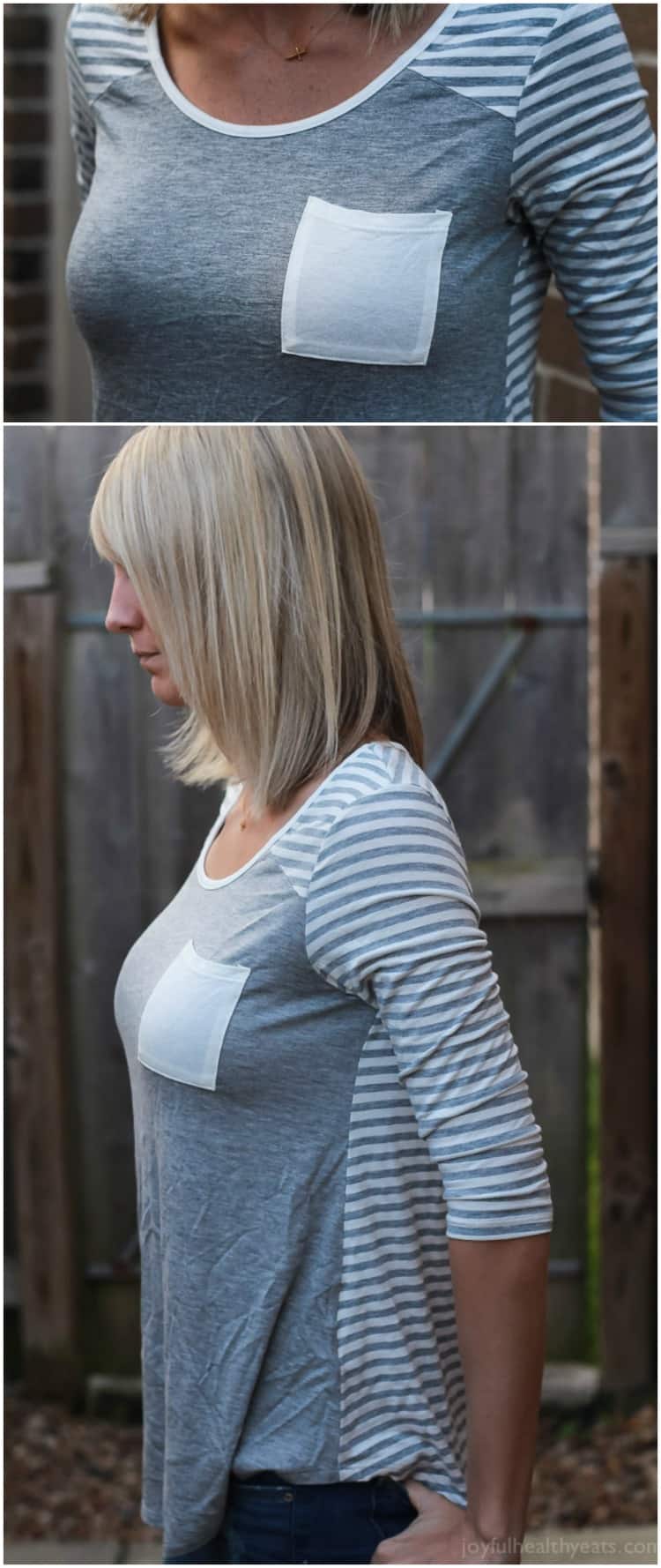 Lastly, Item #5 Mack Detailed Dress. I really liked the color of this dress. The fit of it, however, I was still trying to figure out. I wasn't sure if I should put a belt on with it or not. When I did put a belt on, the dress bunched up a bit. I could see it as a coverup for a swim suit or something but I decided to pass. Price $64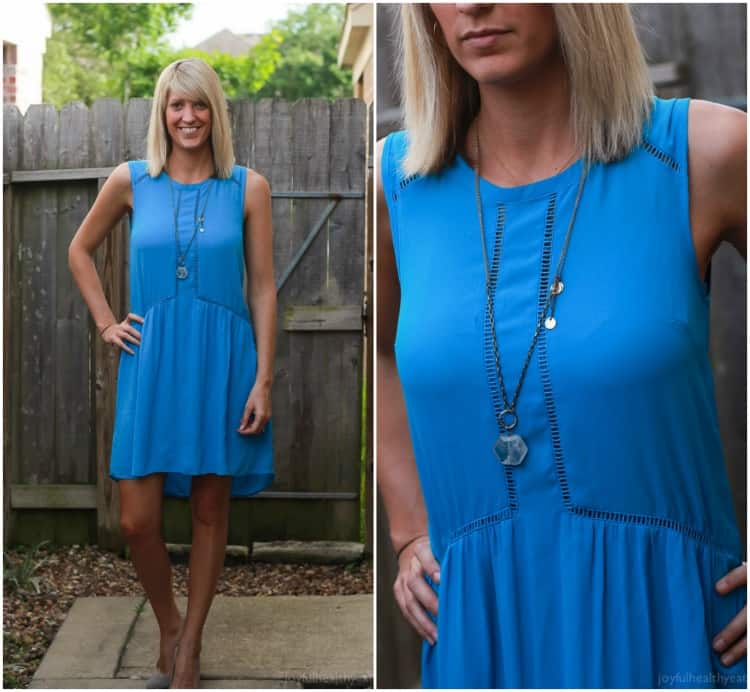 MY THOUGHTS ON THE FIX
Sooo the keepers out of this fix were#1 Moraga Cut Out Detail Blouse and #2 Isabelle Crochet Tank Top. I've already worn both of these items and am so glad I kept them! I big puffy heart Stitch Fix for updating my wardrobe each month! Best decision ever!
What would you have kept out of this box?
If are interested in trying out Stitch Fix (which I totally would recommend) just go here and SIGN UP!
Disclaimer: This is not a sponsored post. I signed up for Stitch Fix out of my own accord and purchased the "box" myself. I'm sharing my opinions because I love the product. This post does contain affiliate links for new sign-ups that gives me a small credit towards my next box.

DON'T MISS A RECIPE ->