21 Easy & Healthy Summer Dessert Recipes that are light, refreshing and full of bold flavors!

21 Easy Healthy Summer Dessert Recipes using simple ingredients that are light, refreshing and full of bold flavors!
I don't know about you but a cool, light, refreshing dessert is a MUST in the summer.
Summers in Texas can be pretty brutal. As in, you walk outside and you get hit in the face with heat and humidity upon entry! Unless you have a pool, sprinklers, an IV of ice water, or popsicles on standby it's hard to enjoy time outside.
Which is why I'm sharing this awesome group of Easy & Healthy Summer Dessert Recipes! Plus they are light enough so you don't feel guilty eating them or ruin that "beach bod" you've been working on. The flavors are simple and fresh and have just the right amount of 'sweet' to curb that sweet tooth. These are guaranteed to keep you cool this summer!
Bon Appetit friends!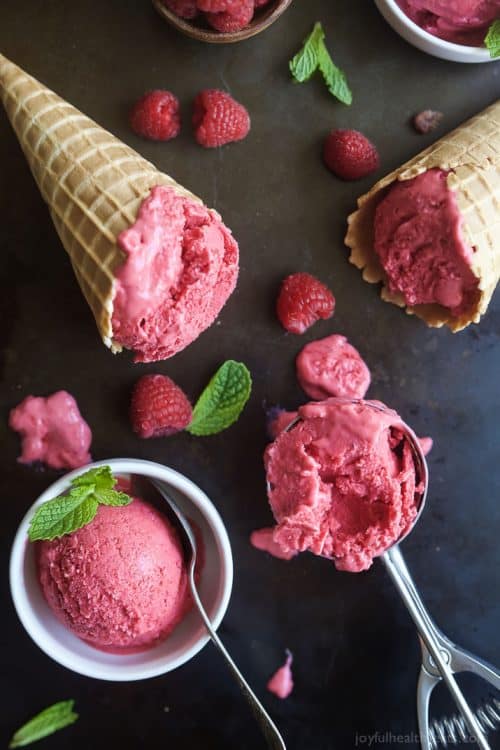 5 MINUTE LEMON RASPBERRY FROZEN YOGURT USING ONLY 4 INGREDIENTS – IT'S HEALTHY, SWEET, DELICIOUS AND MEANT TO BE IN YOUR TUMMY!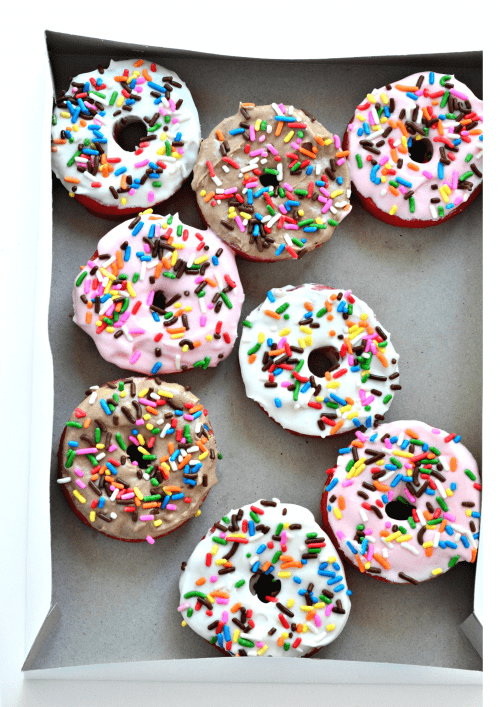 Keep the oven turned off and watch your watermelon go from fruit to donuts in almost an instant!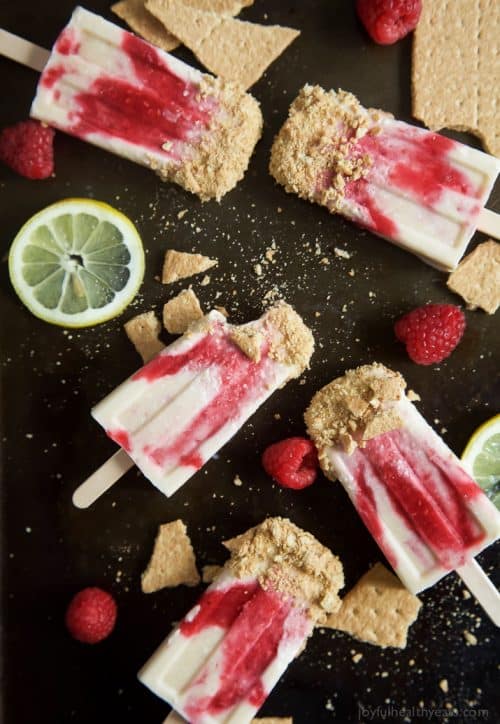 Lemon Raspberry Cheesecake Popsicles, creamy, lemony and filled with fresh fruit. The perfect refreshing treat to cool you down this summer, they taste just like biting into a real cheesecake except half the calories!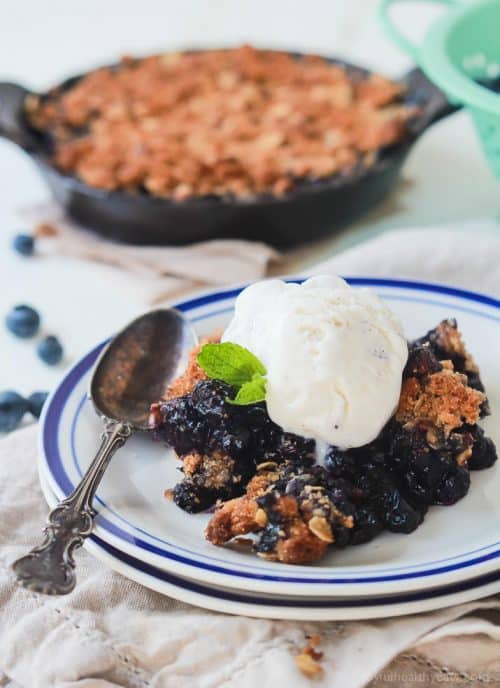 This warm Ginger Blueberry Crisp Recipe is calling your name this summer! A healthy dessert option made with fresh blueberries and topped with an oatmeal cinnamon pecan topping!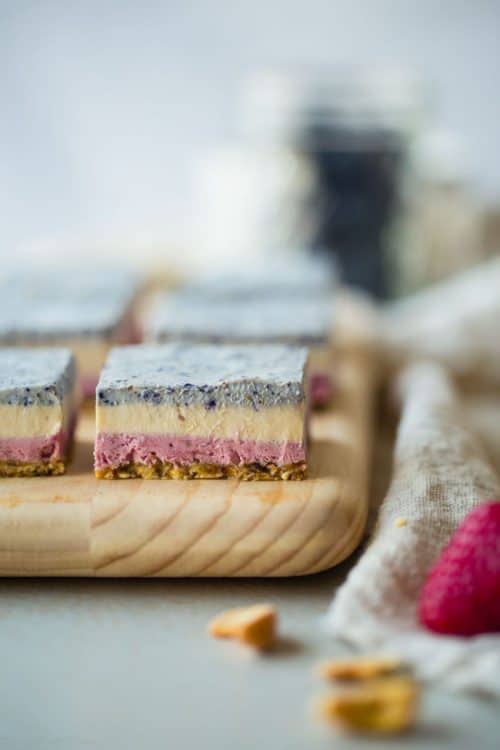 These healthy no bake bars are made of berry cashew cream, layered and then frozen! They're an easy, paleo and vegan friendly dessert for the fourth of July!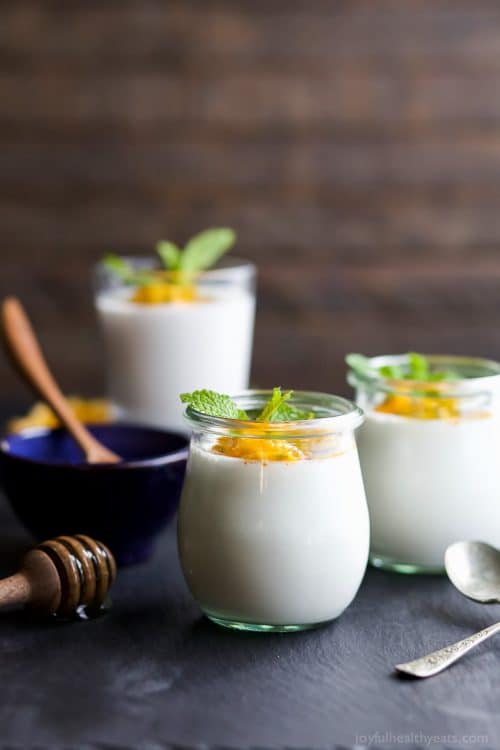 Paleo Vanilla Panna Cotta with Passion Fruit – a slightly sweet creamy Panna Cotta recipe that'll quickly become your new favorite dessert! And guess what, it's guilt free too!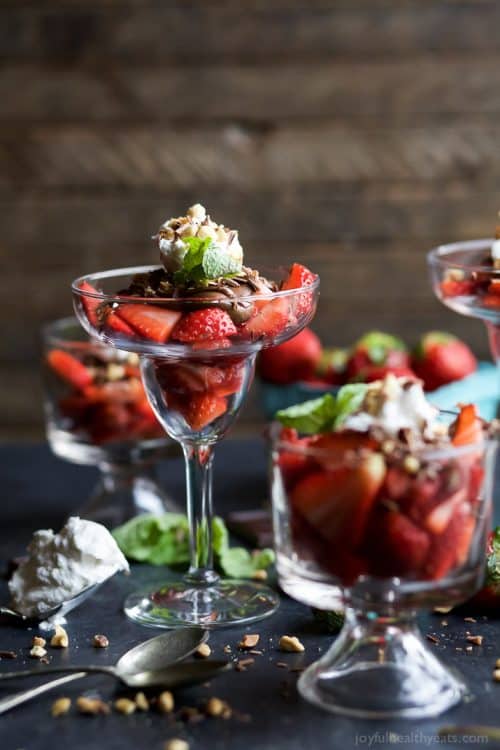 NUTELLA STRAWBERRY PARFAIT WITH COCONUT WHIPPED CREAM – an easy healthy dessert filled with fresh strawberries, drizzled with Nutella and Whipped Cream.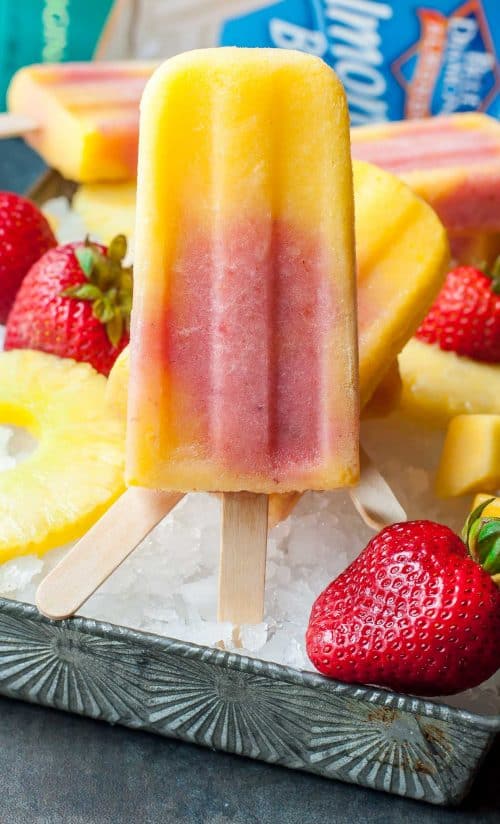 Beat the heat with these healthy all-natural whole fruit Tropical Mango Pineapple Strawberry Swirled Fruit Pops! They're kid and adult approved!
Easy Key Lime Cheesecake Bars made lighter with Greek yogurt and a delicious cinnamon pecan crust. This simple dessert is pure cheesecake perfection and guaranteed to win over the hearts of many!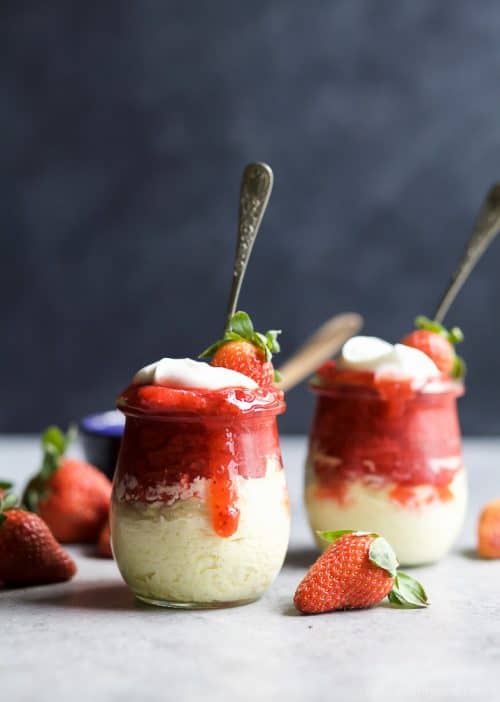 SKINNY CHEESECAKE for two made with greek yogurt and topped with fresh strawberries slightly sweetened with honey. The perfect healthy sweet dessert for those late night cravings!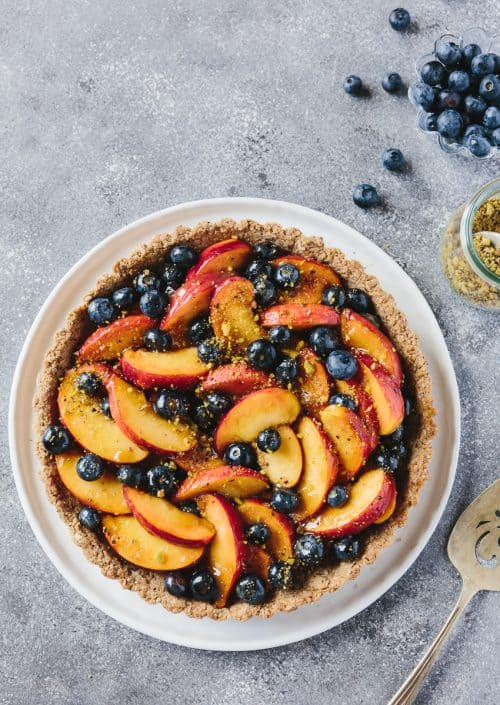 This Fresh Peach and Blueberry Tart with Walnut Crust is made with no refined sugars and coconut oil. It is a healthier alternative to a buttery summer fruit tart that we all love!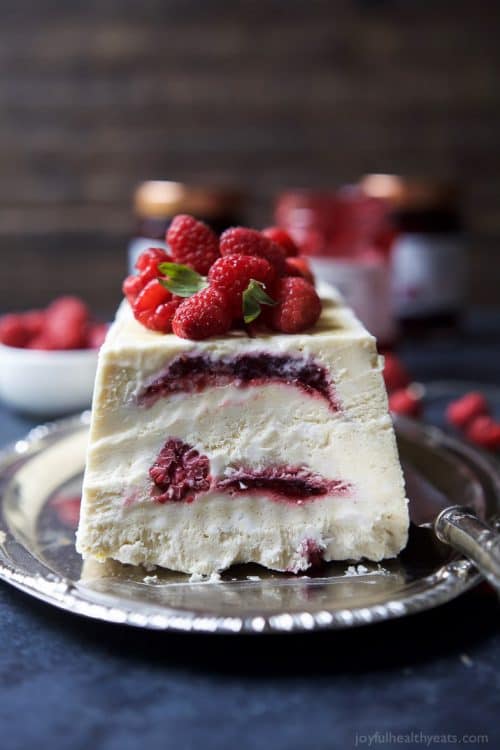 Indulgent Raspberry Amaretto Semifreddo, it's everything ice cream wishes it could be – light, creamy, and airy. This dessert is perfect for the summer and you'll love the secret sauce nestled inside every bite!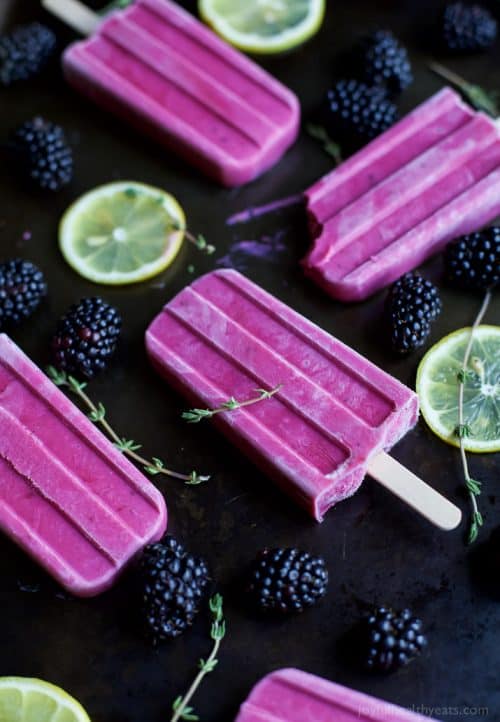 Blackberry Thyme Yogurt Popsicles, a frozen treat that will make your taste buds dance with excitement! Less than 5 minutes to make, 5 ingredients and under 75 calories a serving! Woot!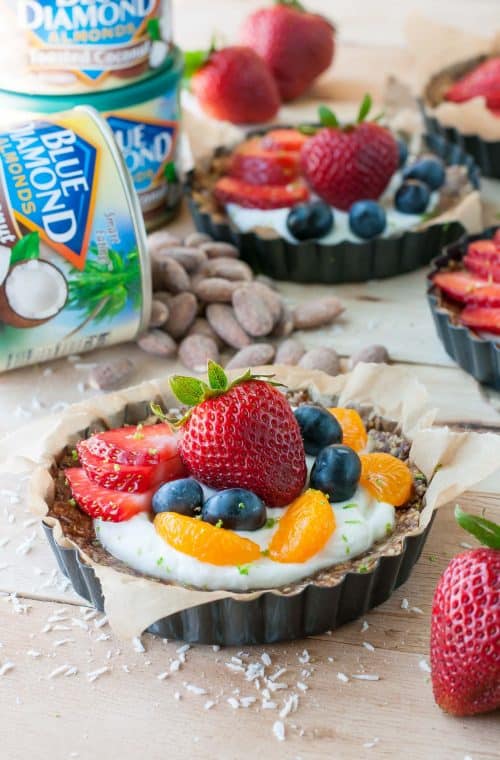 Entertain effortlessly with these healthy no-bake coconut lime fruit and yogurt tarts. They're gluten-free and naturally sweet!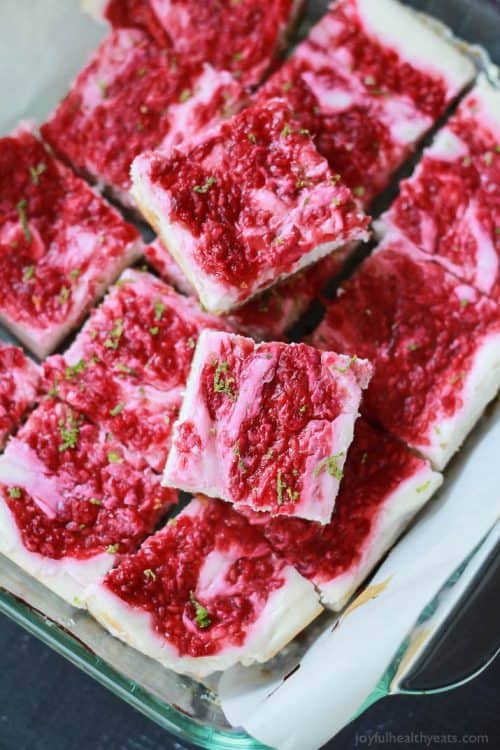 Skinny Raspberry Mojito Cheesecake Bars filled with creamy cheesecake goodness, fresh mint and lime juice, then topped with a fresh raspberry compote – only 130 calories! Perfect for summer parties!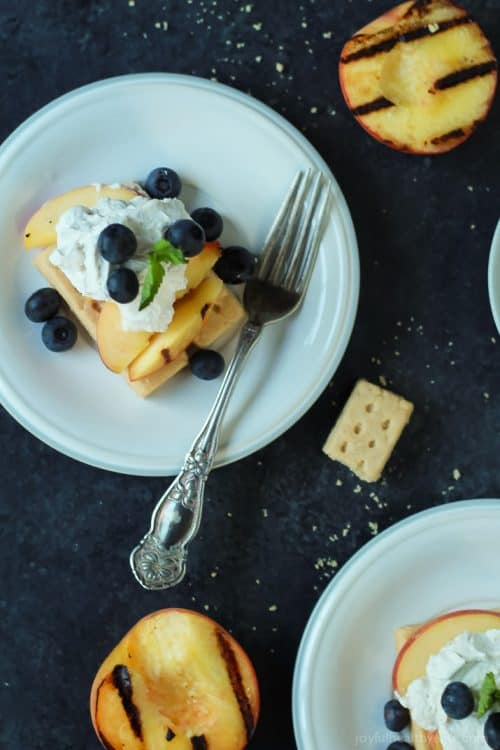 This Grilled Peach Shortcake is a fun twist on a classic strawberry shortcake recipe. Filled with buttery shortbread, grilled peaches, and coconut whipped cream – a sure winner this summer!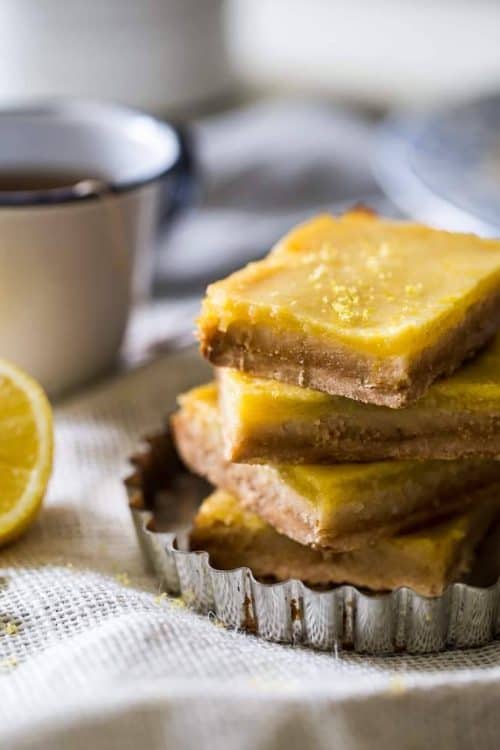 The classic lemon bars get a Paleo-friendly makeover! They're sweet, bright and so easy with only 5 ingredients! You'd never know these are healthy!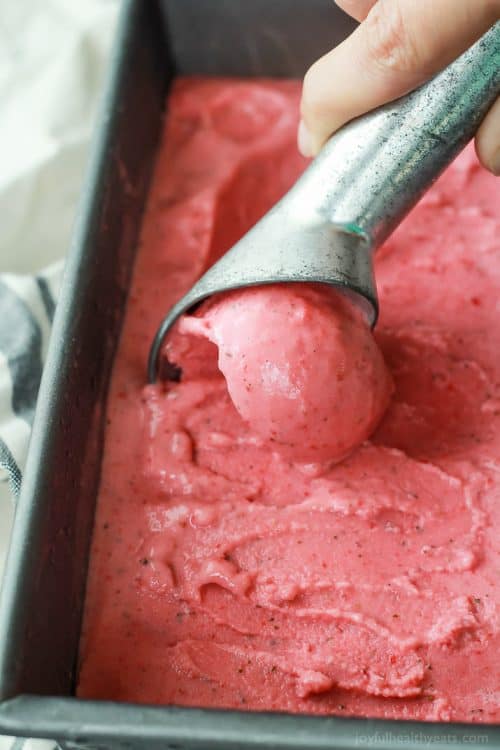 A 5-Minute Healthy Strawberry Basil Frozen Yogurt recipe perfect to cool you down in summer, made with only 5 ingredients and naturally sweetened!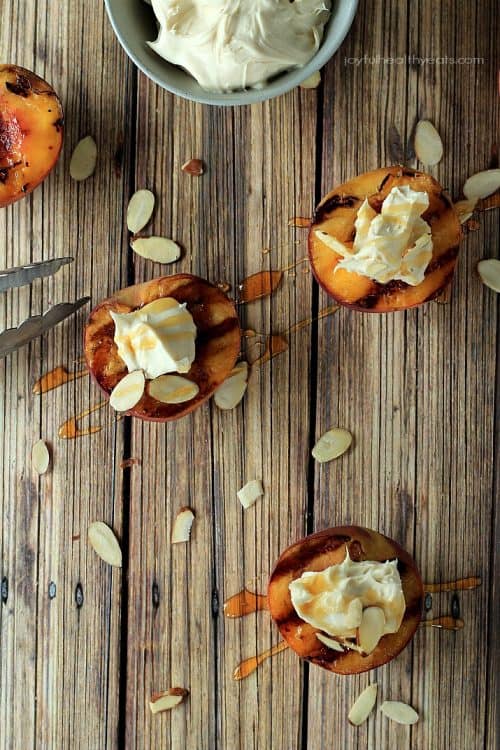 A sweet healthy dessert that will leave you feeling satisfied and guilt free, fresh Grilled Peaches with a Maple Honey Mascarpone Cheese topping!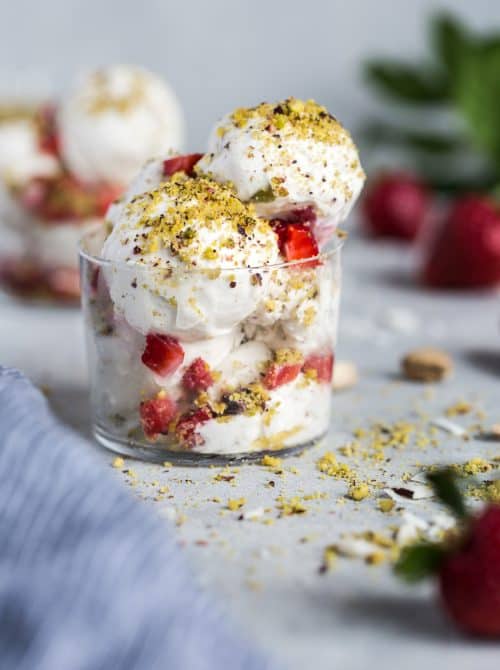 This coconut milk and cashew ice cream is a healthier alternative to ice cream made with heavy cream, corn syrup, and sugar. It is sweetened with a little bit of honey and flavored with vanilla extract.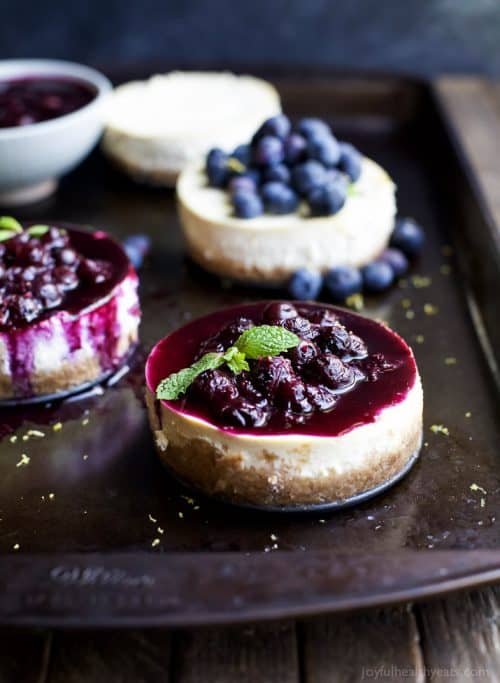 The dessert of your summer dreams! Mini Goat Cheese Cheesecake – it's fluffy, light, super creamy with a slight hint of lemon then topped with a homemade Lemon Blueberry Compote that will blow your mind!

DON'T MISS A RECIPE ->