The BEST of the BEST 4th of July Recipes to ensure you have one bomb of a Holiday Party! From juicy burgers, classic side dishes, fun cocktails, and delicious desserts … your one stop shop for holiday recipes!
Ya'll! It is absolutely sooo stinking crazy to think that this weekend my parents will be here in TEXAS! What!? It has been almost 10 years since we all lived in the same state! I can't wait!
AND ….
It's 4th of July weekend!!! Yippe! Just to make sure your loaded up on good recipes to stuff your face with I thought I'd share some of the things I'll be making! These recipes are some of the BEST I found for the ultimate BBQ party and perfect to eat while your waiting for the firework festivities to begin! Bon Appetite!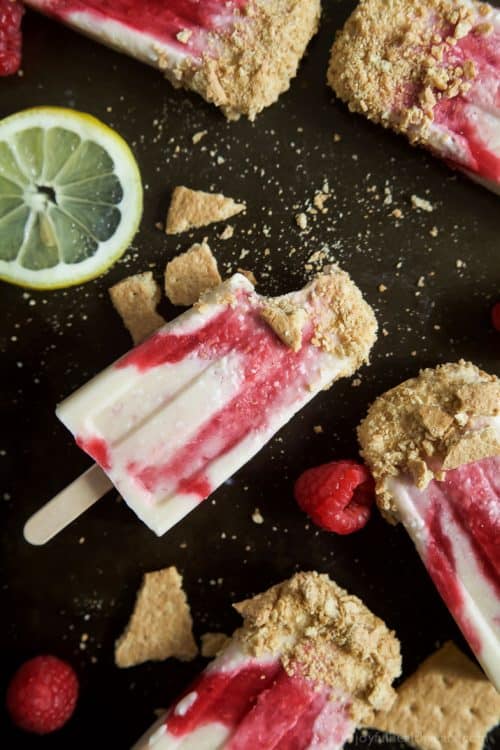 Lemon Raspberry Cheesecake Popsicles, creamy, lemony and filled with fresh fruit. The perfect refreshing treat to cool you down this summer, they taste just like biting into a real cheesecake except half the calories!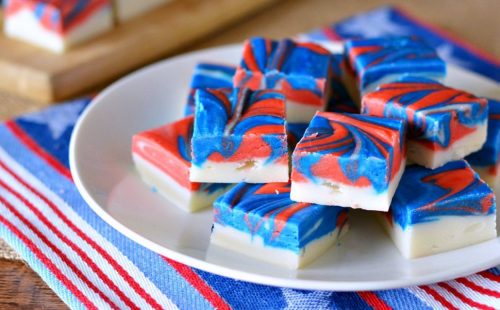 Turn easy vanilla fudge into a star spangled sweet with one of our favorite easy 4th of July dessert recipes, Red White and Blue Vanilla Fudge Recipe!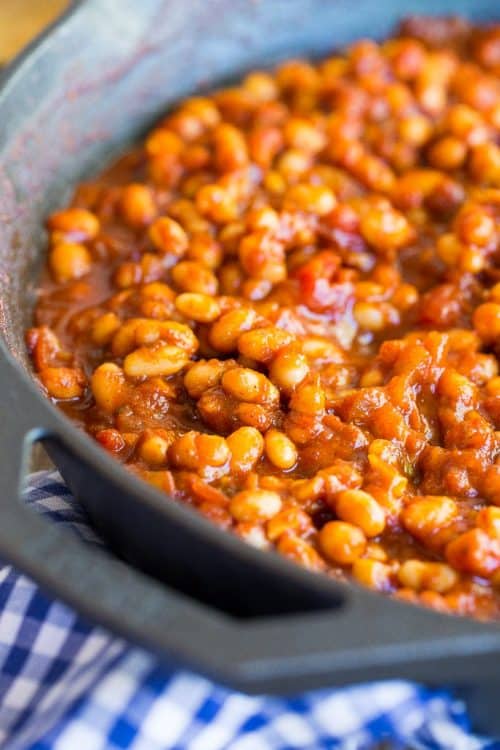 Calling all Baked Bean lovers! But the beauty of these BBQ Baked Beans is that you don't have to bake them at all! They are cooked on the stove-top from start to finish and only take about 30 minutes to make!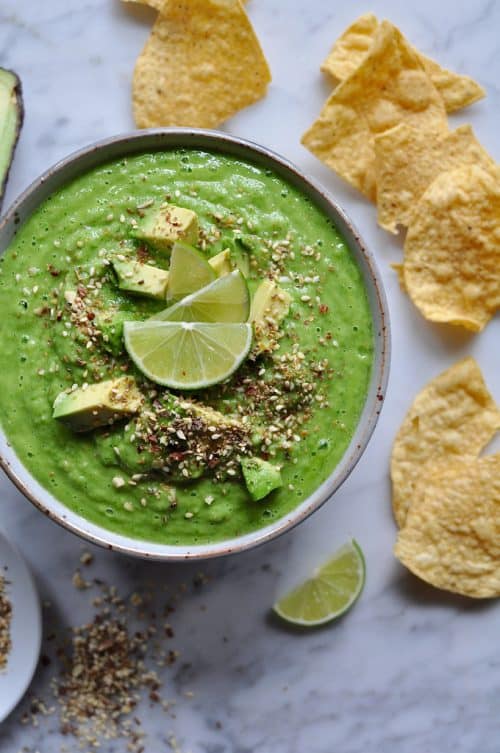 Every party needs the bomb.com of chips and dips … and this Tomatillo Avocado Salsa is sure to be just that!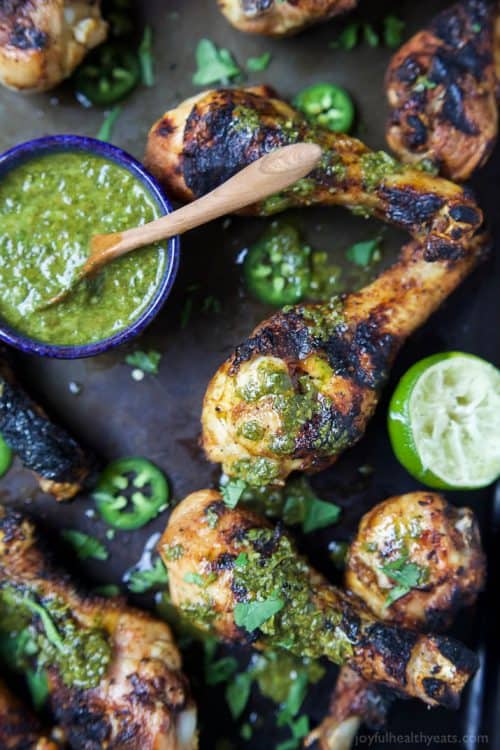 Spice Rub Grilled Chicken with a fresh Chimichurri sauce – a healthy, easy, 30 minute meal packed with fresh zesty flavors. This chicken recipe will quickly be a family favorite!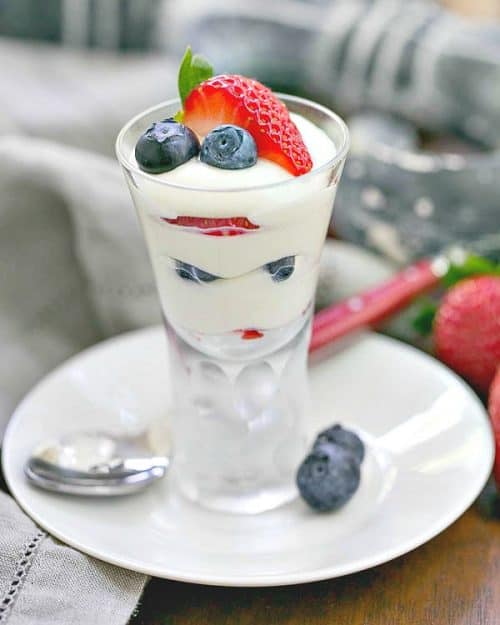 White Chocolate Berry Parfaits can be made with any seasonal berries but ruby red strawberries and sweet juicy blueberries are perfect for Independence Day, Memorial Day and Labor Day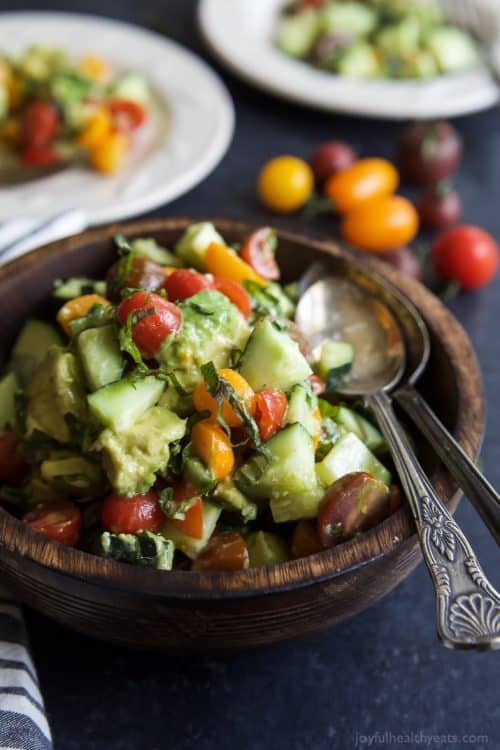 This summer Tomato Avocado Cucumber Salad is pure perfection – light, refreshing, 5 minutes to make, minimal ingredients, low on calories and booming with flavor!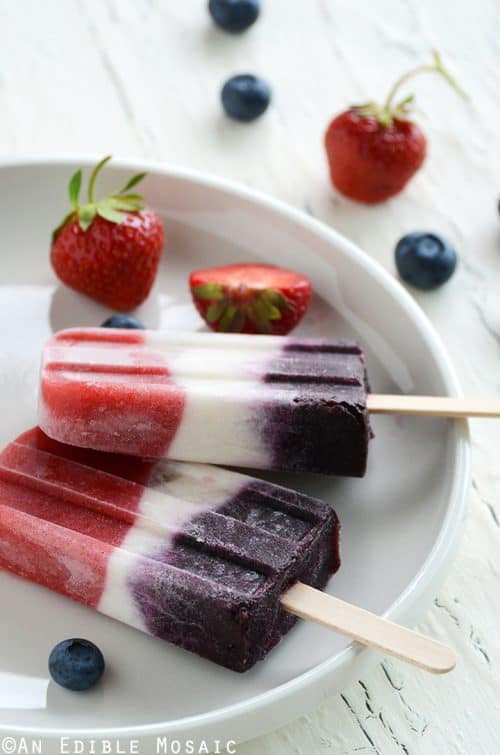 The perfect way to celebrate the 4th of July? With these Red, White, & Blue Popsicles in your mouth! You're kids will love them!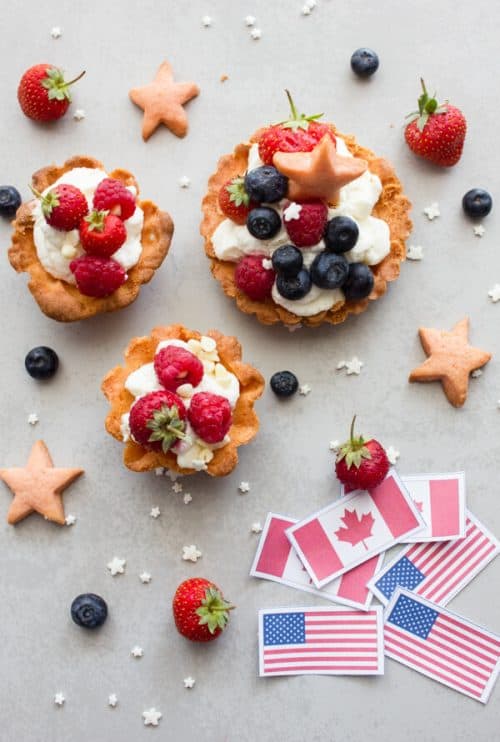 Creamy Filled Patriotic Fruit Tarts – these easy Fruit Tarts filled with a creamy Mascarpone or Cream Cheese filling and topped with fresh fruit will be a hit with everyone.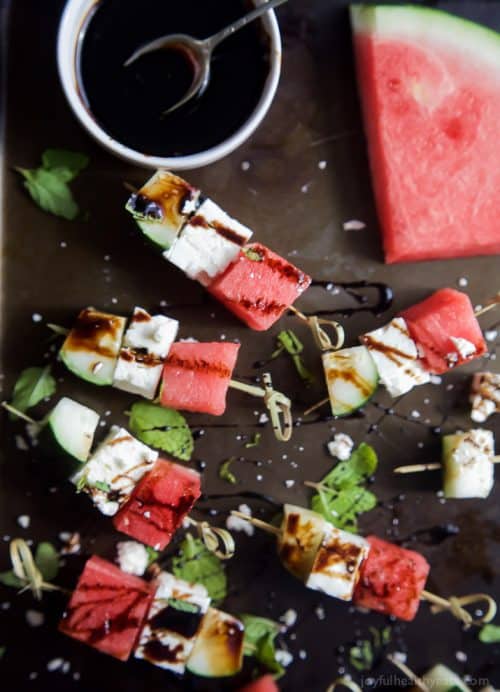 Watermelon Feta Bruschetta, the easiest appetizer recipe you'll ever make! Watermelon, Cucumber, and Feta Cheese all skewered together and topped with a sweet Balsamic Reduction that'll blow your mind. A must this summer!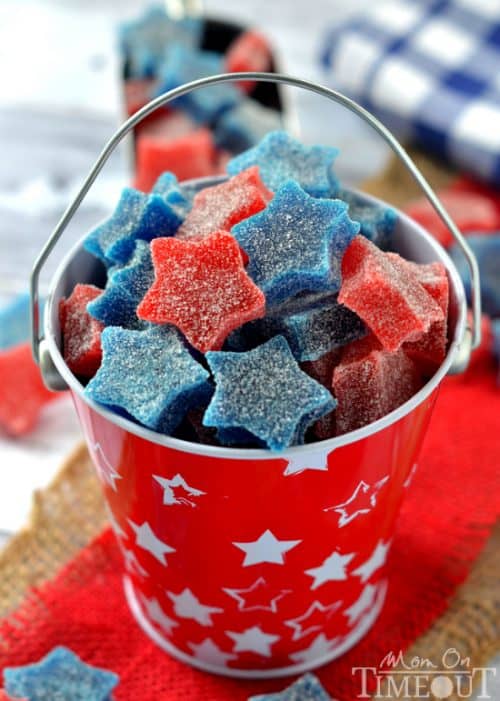 Celebrate with these Star-Spangled Gumdrops this 4th of July!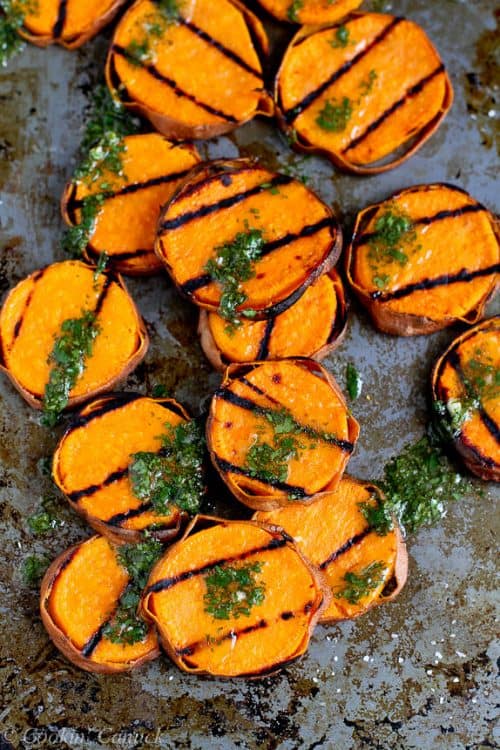 One taste of these grilled sweet potatoes with cilantro vinaigrette will convince you to make this your go-to summer side dish recipe.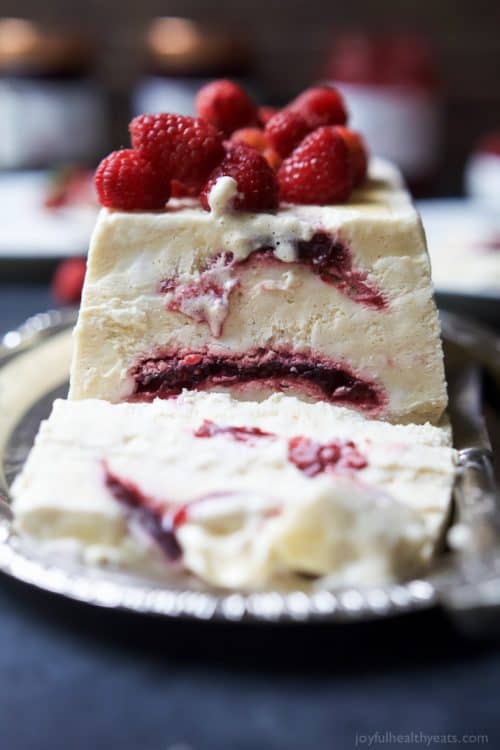 Indulgent Raspberry Amaretto Semifreddo, it's everything ice cream wishes it could be – light, creamy, and airy. This dessert is perfect for the summer and you'll love the secret sauce nestled inside every bite!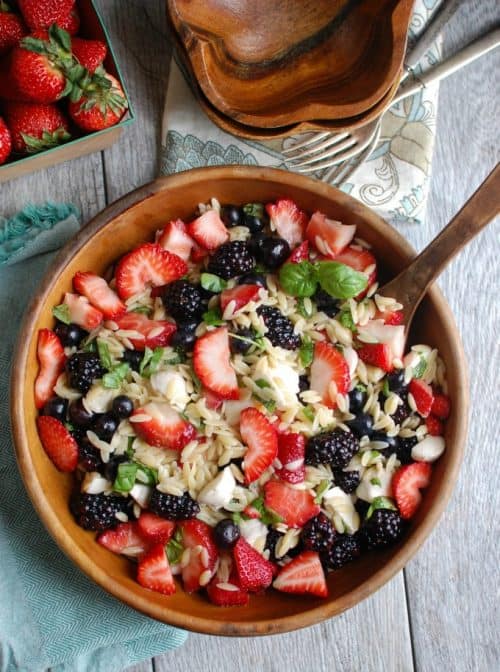 Bring this Mixed Berry Caprese Orzo Salad to your next picnic, BBQ or get together. Orzo pasta is mixed with strawberries, blueberries, blackberries, mozzarella cheese, fresh basil and mint and topped with a light, lemony dressing.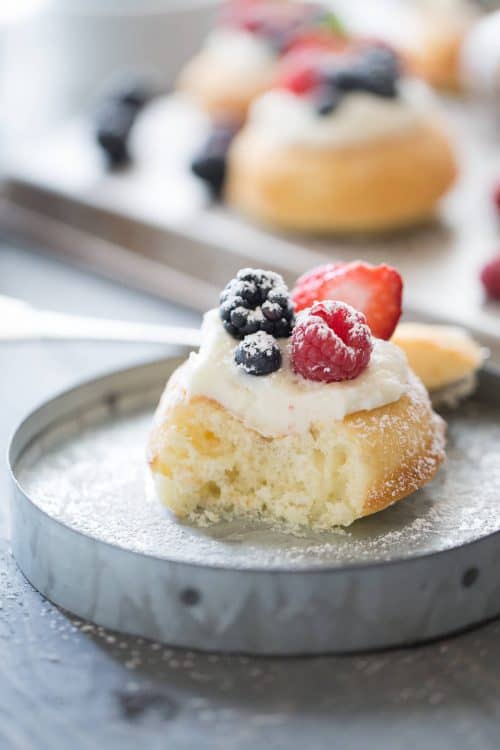 Chantilly cake; white cake donuts are turned upside down then filled with an almond infused cream frosting and topped with fresh berries!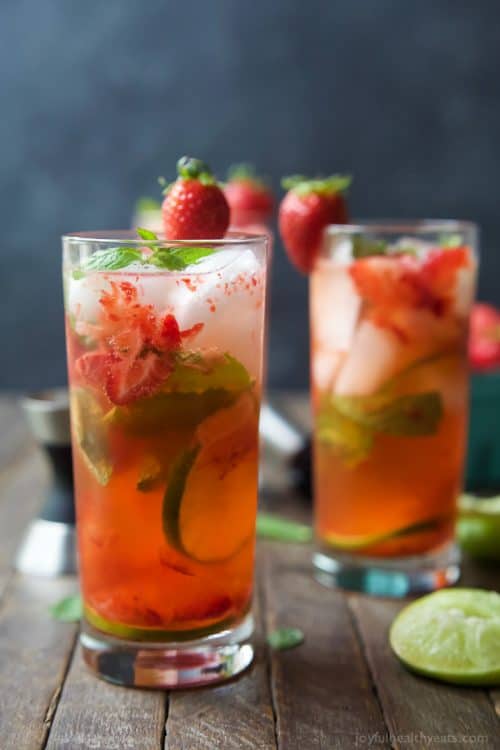 The perfect Strawberry Mojito Recipe – easy, fresh, minty, fizzy, limey and filled with sweet juicy strawberries for the most refreshing cocktail this summer! It is sure to quench your thirst!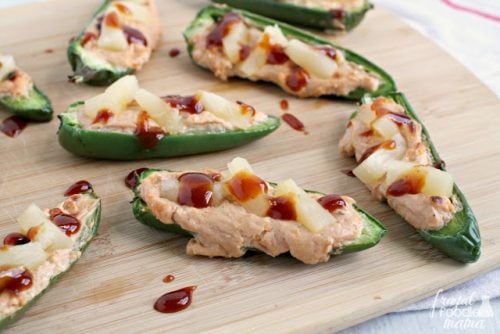 Stuffed with a creamy cheese filling and topped with sweet pineapple, these Sweet & Spicy BBQ Stuffed Jalapenos are the perfect way to start your backyard barbecue…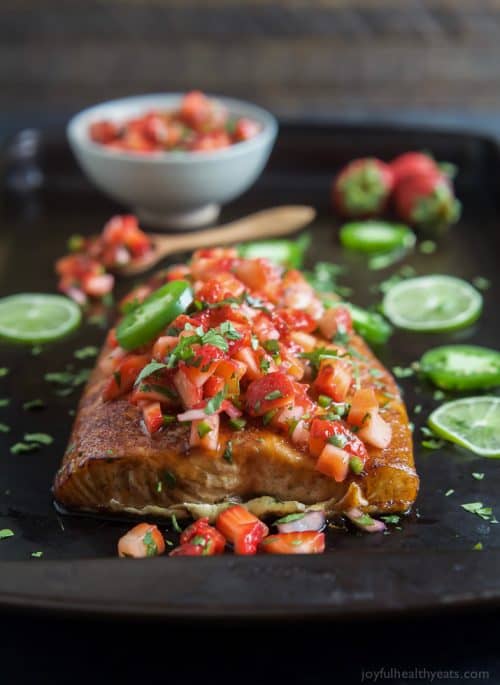 Spice Rubbed Cedar Plank Salmon topped with a refreshing Strawberry Salsa. This Salmon is the ultimate summer main dish and definitely a crowd pleaser!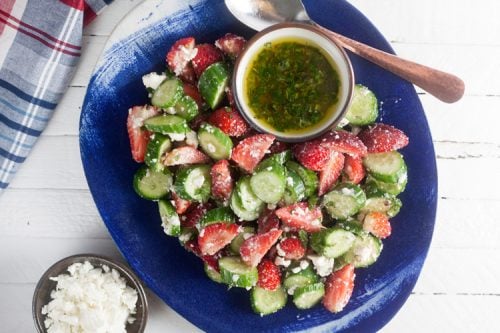 Strawberry Cucumber Salad is a simple but tasty dish that only takes a few minutes to throw together. It's perfect for summer gatherings or as part of a simple dinner on a busy weeknight!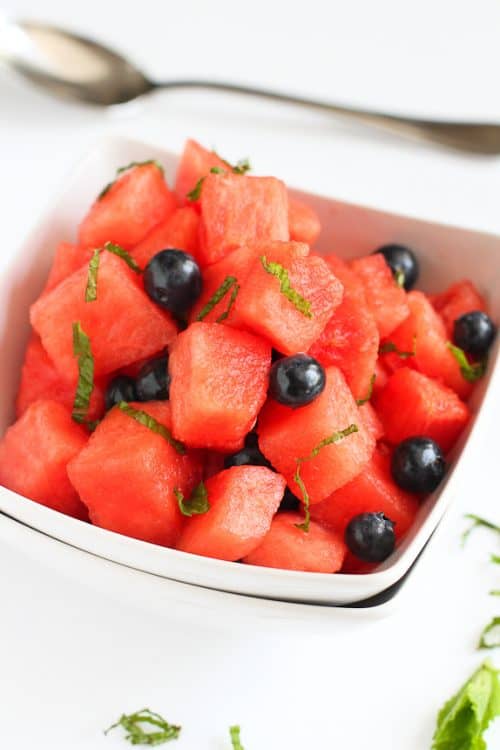 Watermelon gets a little boozy in this delicious Watermelon and Blueberry Mojito Salad. The adults at your party will love you for this!
Frozen Raspberry Peach Sangria – a refreshing cocktail to cool you down on those hot summer nights and it only takes 5 minutes to make. A Sangria Recipe that will knock your socks off and it's only 131 calories!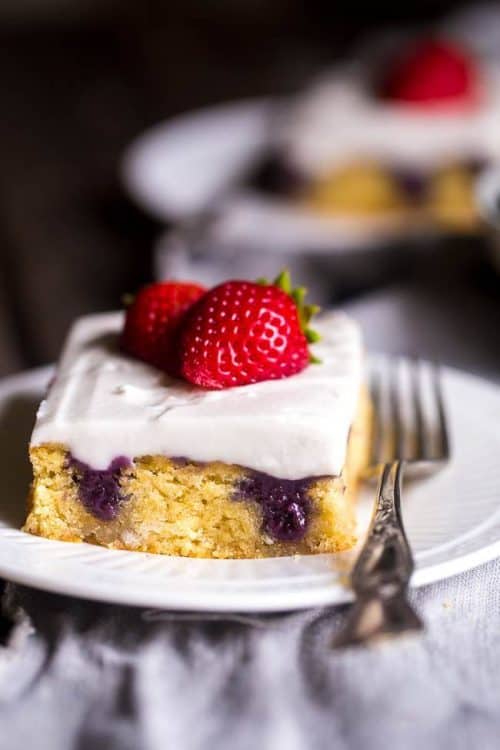 This paleo poke cake has sweet pockets of homemade blueberry filling and is topped with whipped coconut cream and strawberries for an easy, healthier dessert!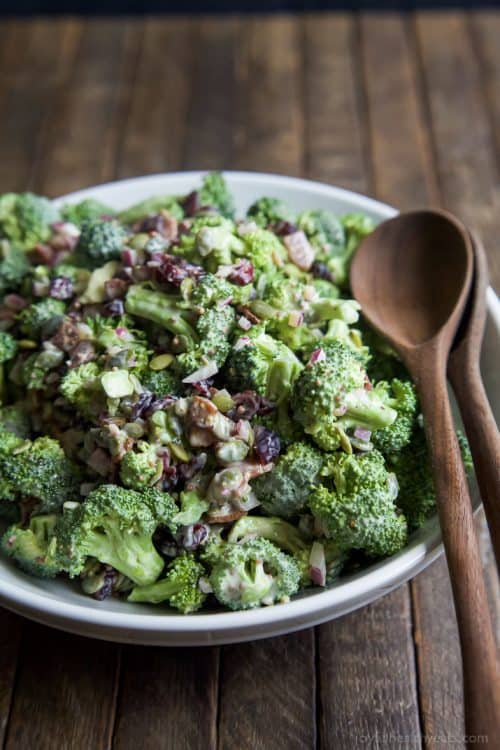 Lightened up Broccoli Salad filled with fresh broccoli, cranberries, red onion, pepitas, BACON, and creamy dressing made with greek yogurt! This salad will be a hit and you'll love the short cut I take!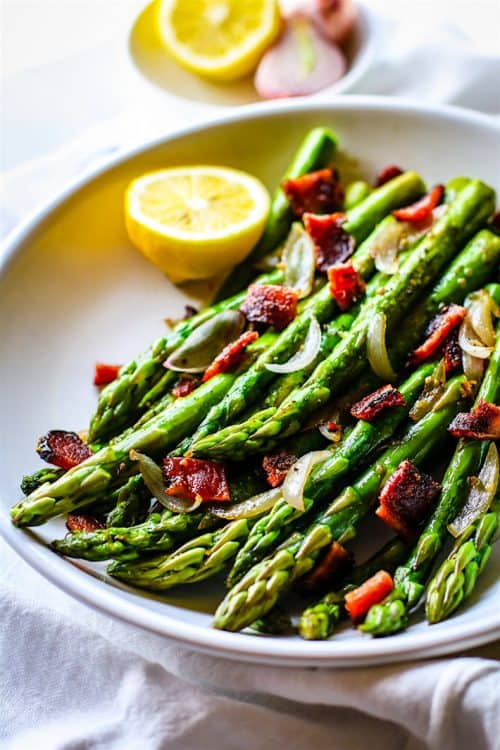 How to eat more vegetables. Just add CANDIED bacon! Easy Peppered Candied Bacon and Asparagus It's paleo, gluten free, and super easy!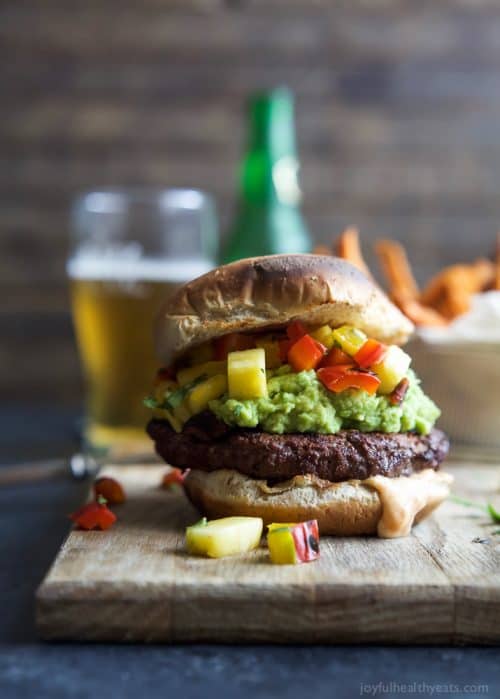 Smoky Avocado Burgers topped with a Pineapple Pepper Relish! These burgers don't run short on flavor, they are juicy, tender, mouthwatering basically everything you want in a Burger + more!
DON'T MISS A RECIPE ->