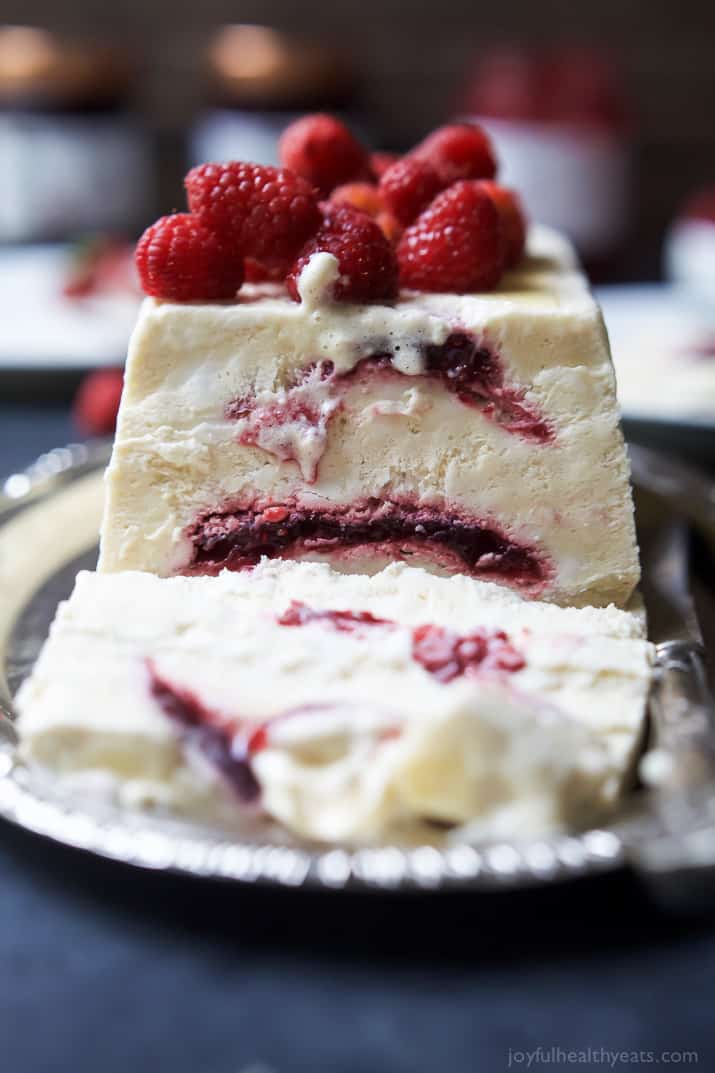 Indulgent Raspberry Amaretto Semifreddo, it's everything ice cream wishes it could be – light, creamy, and airy. This dessert is perfect for the summer and you'll love the secret sauce nestled inside every bite!
There are few condiments that I will eat with just a spoon. Peanut Butter is one of them….. Chocolate Sauce …. Nutella.
But the past few weeks I've had to add a new one to the list, Raspberry Amaretto Preserves by Robert Rothschild Farm.
H O L Y  H A N N A H is this stuff good!
…