30 of the Best Quick & Easy Grill Recipes perfect for dreamy summer nights. Tons of grilling ideas for vegetables, chicken, fish and beef that are transformed into an easy meal on the grill everyone will love.
If you're gonna be grilling up some good recipes, you better make sure you have fantastic cocktails to serve with it like this Watermelon Gin & Tonic, these Fresh Raspberry Mojitos (made in a pitcher) or these Epic Salty Dog Cocktails. Slurp!
Quick & Easy Grill Recipes
I can't believe it's finally here! The end to my summer grilling series, I hope you've enjoyed the last 2 months as much as I've enjoyed helping you learn. My goal was to make you feel more and more confident firing up the grill so that you are a well oiled grilling machine.
I thought the best way to end this series was with a round up of my favorite Easy Grill Recipes. After all, you can go wrong with quick, easy and delicious. Am I right?
So here is a roundup of 30 of the Best Quick & Easy Grill Recipes on my site along with a bunch from some of my friends. I KNOW from experience you will devour each and every one of these healthy meals. Bon Appetit friends!
These Marinated Steak Kabobs are the perfect easy grill recipe to make during the summer. Tender marinated steak skewered with potatoes, onions, peppers, and mushrooms! Guaranteed to be a favorite!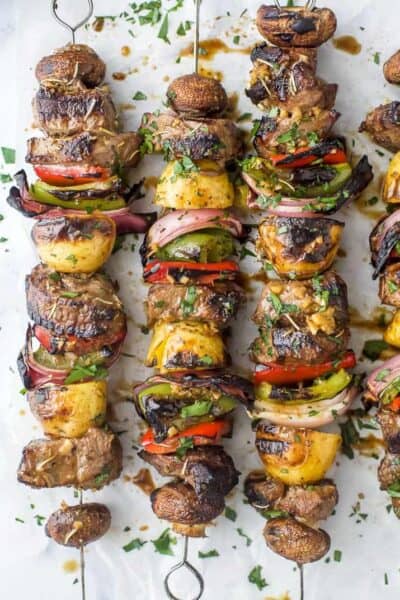 This is the Ultimate BBQ Baby Back Rib Recipe – it's a fusion of my moms epic technique and my flavor! You're going to love it! There's nothing like fall-off-the-bone Baby Back Ribs and one is a show stopper!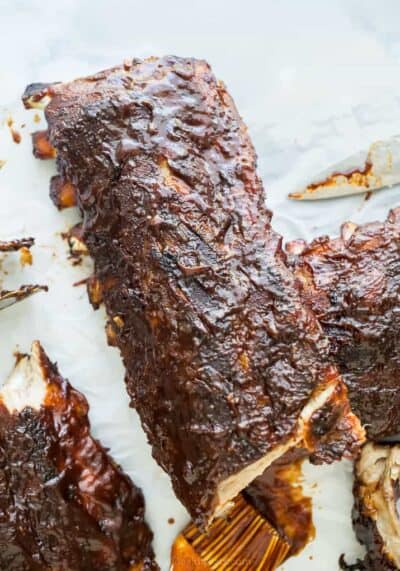 This easy 30 Minute BBQ Grilled Chicken Salad is the perfect family dinner idea and comes together fast. Filled with juicy grilled bbq chicken, fresh veggies, black beans, avocado and a cilantro lime dressing – it's hands down better and healthier than Panera's BBQ Chicken Salad!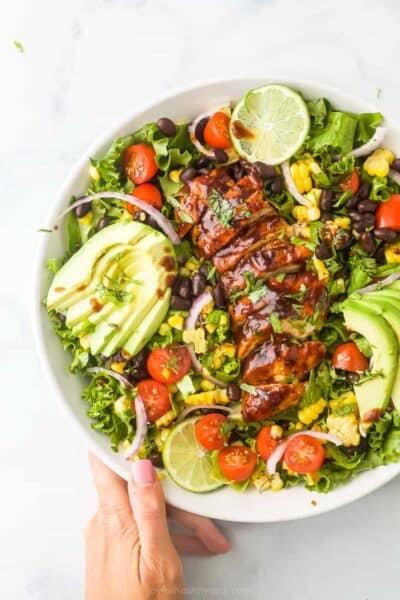 Let's go international with this lemony, garlicky Chicken Tawook made with a Lebanese Chicken Marinade that results in tender, juicy chicken every single time.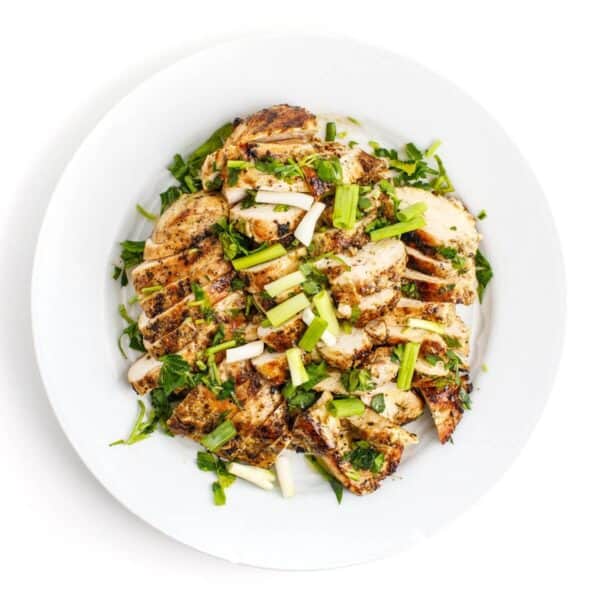 This simple
Grilled Corn & Avocado Salad
is light, refreshing and loaded with flavor. It is sure to be a favorite all summer long and it comes together in just under 20 minutes!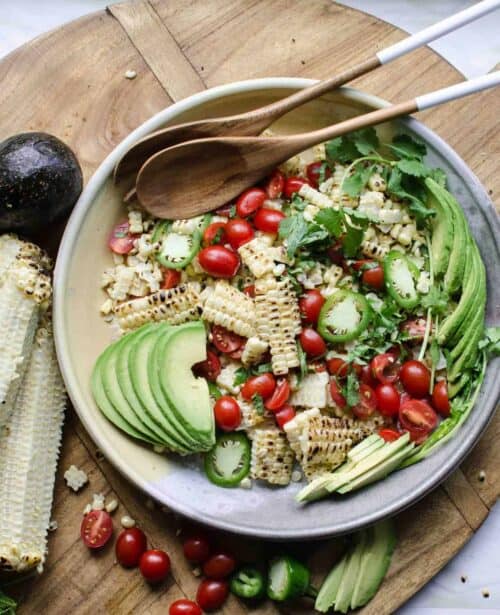 No more overcooked dry burgers or still mooing burgers ever again! Learn How to Grill the Best Burgers with this easy grilling guide. Everything you need to know – the best meat for burgers, how to shape, how to season and how long to cook.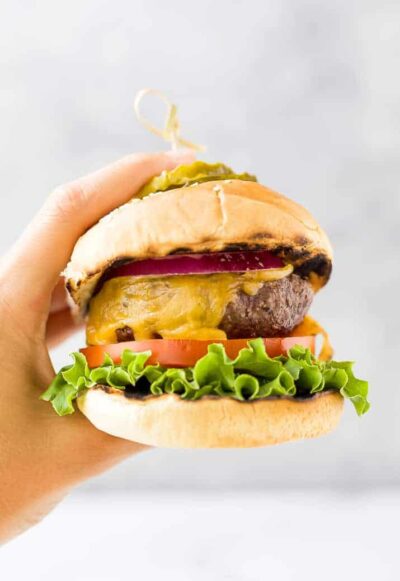 Seriously drooling over this one – Grilled Bruschetta Skewers drizzled with a ricotta pesto for the perfect easy flavorful summer appetizer!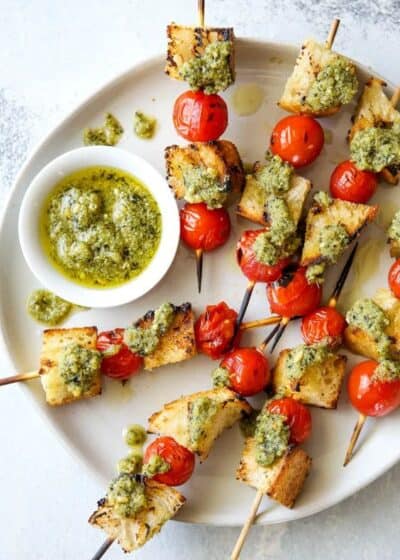 Grilled Shrimp Skewers are such a quick and easy to make flavorful dish, each bite is filled with a lemon and herb marinade.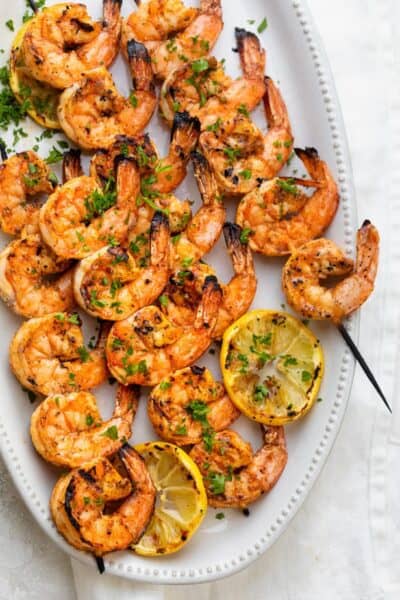 I guarantee you've never had a Chicken Thigh with this much flavor! Chipotle Apricot Grilled Chicken Thighs are sweet, spicy, smokey, juicy chicken thighs slathered in an easy chipotle apricot glaze! OMGEEE!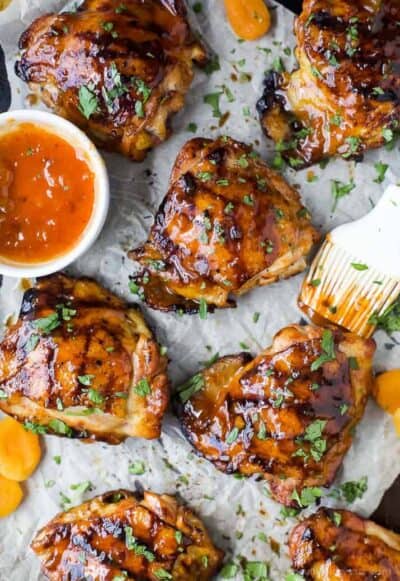 Pizza in the oven? No way. Pizza on the Grill is a game changer! Find out how to make the Best Grilled Pizza without using a pizza stone! Using homemade whole wheat pizza dough and following my tricks for the best pizza on the grill ever! Perfect for a summer dinner or entertaining a crowd.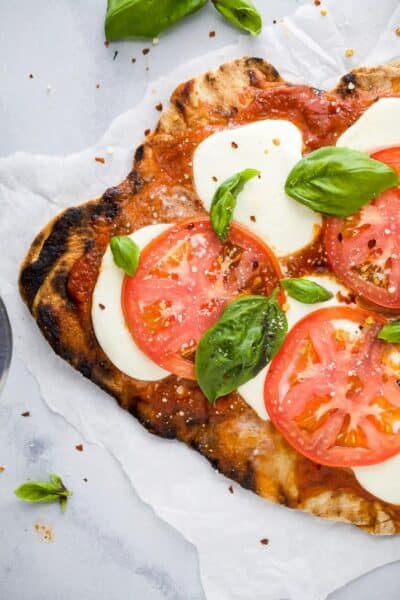 Summer Chickpea Salad with Dorothy Lynch Grilled Chicken – this is such a fun delicious and refreshing, salad that is best enjoyed all summer long! Trust me, it's loaded with flavor!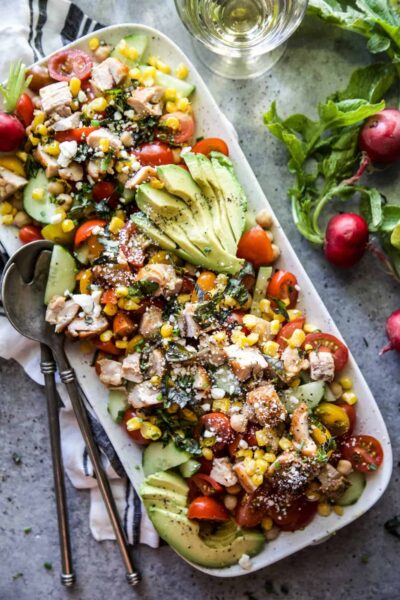 Take hot wings to a whole new level with these mouth-watering chicken drumsticks – Grilled Buffalo Blue Cheese Stuffed Drumsticks with each bite oozing with blue cheese and slathered in spicy hot wing sauce. Yes please!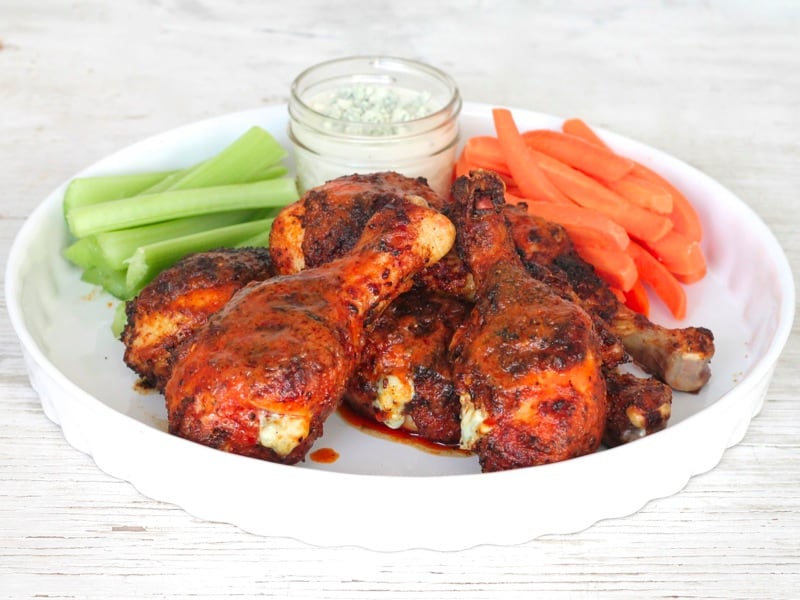 Hands down one of my favorite and most made recipes – Tender Marinated Cilantro Lime Chicken topped with a fresh zesty Avocado Salsa – this healthy, easy, 30 minute meal will be your new obsession.
No more sticking to the grill! How to Grill Salmon perfectly every time with this easy step-by-step guide to grilling salmon, no marinade necessary. Get a super healthy delicious dinner on the table in 15 minutes!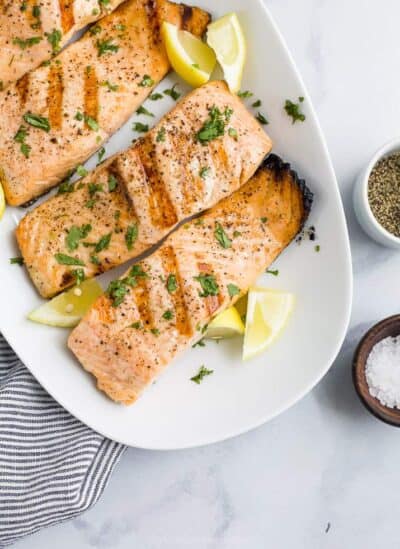 BBQ Bourbon Grilled American Lamb Ribs slathered in a bourbon bbq sauce then grilled until ribs are literally falling-off-the bone. YES PLEASE!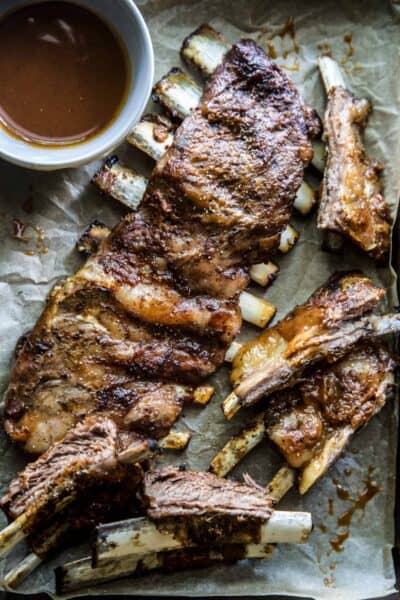 How to do you know when you're chicken breast is done? It's the most asked question every? Well, learn how to make grilled chicken recipe consistently every time + a homemade spice rub! Ready in only 20 minutes!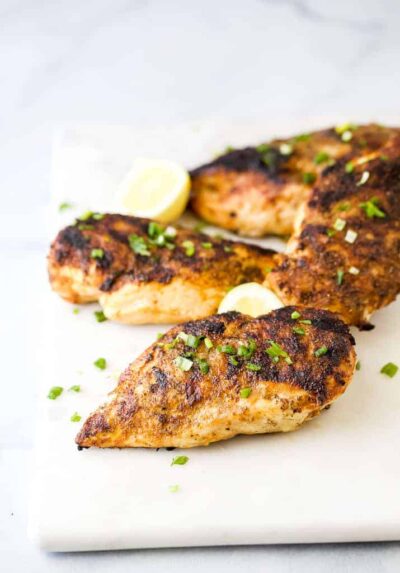 Filled with with peaches, prosciutto, goat cheese and fresh basil, this Grilled Prosciutto Peach Flatbread Pizza is the ultimate summer grilling recipe.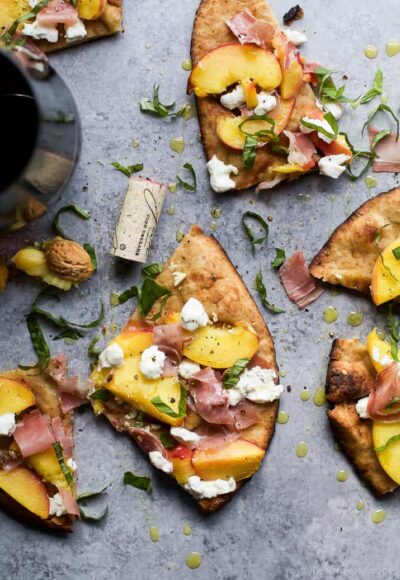 Tender Marinated Carne Asada Tacos served on warm corn tortillas with a zesty avocado crema, fresh pico de gallo and queso fresco cheese! Basically it's the best taco Tuesday you will ever have in your life.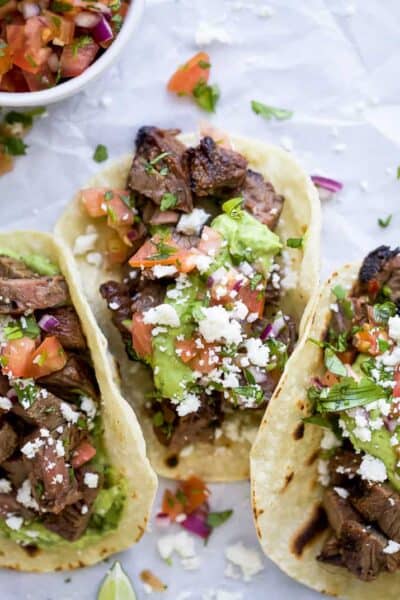 An Authentic Shish Tawook recipe marinated in yogurt, lemon and garlic sauce and then grilled. This popular Lebanese grilled chicken skewers is perfect served on lettuce cups or pita bread.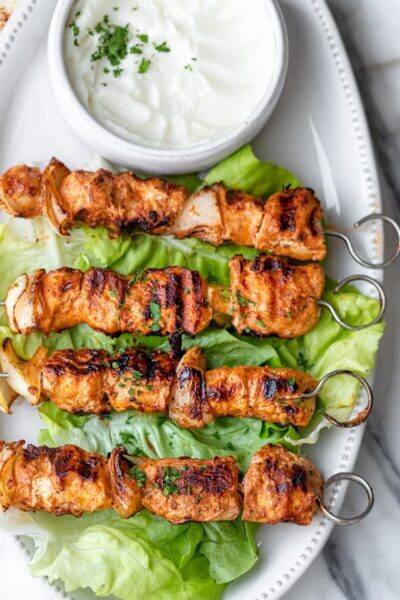 Summer is not complete without a big juicy grilled steak. Learn How to Grill Steak perfectly every time using this easy step by step guide + temperature chart. No marinades or fancy cooking methods. Just straight up instructions.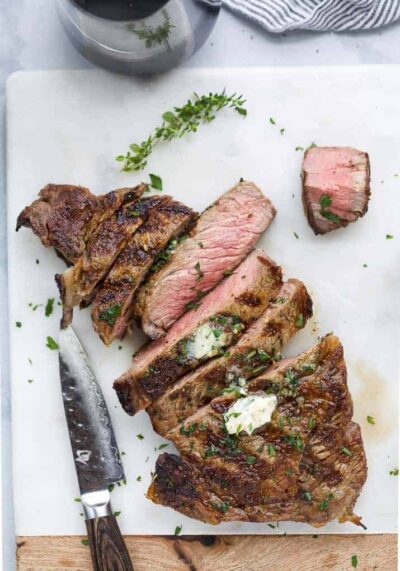 These juicy Balsamic GrilledChicken Kabobs are the BEST kabobs ever! Marinated in a sweet balsamic sauce then skewered with fresh vegetables and grilled to perfection – it's a summer grilling must!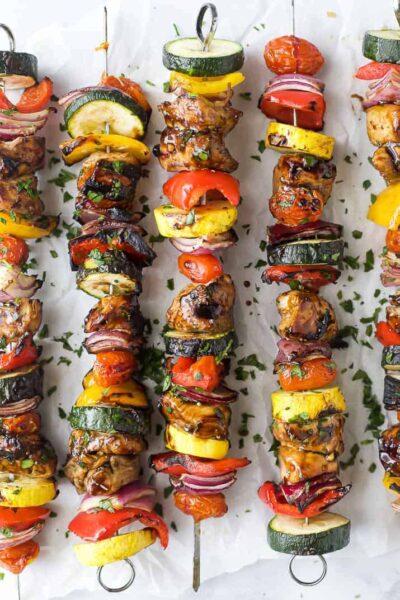 These hasselback potatoeswith chive butter are baked right on the grill for the perfect savory side dish, or chop it with chopped brisket for complete meal.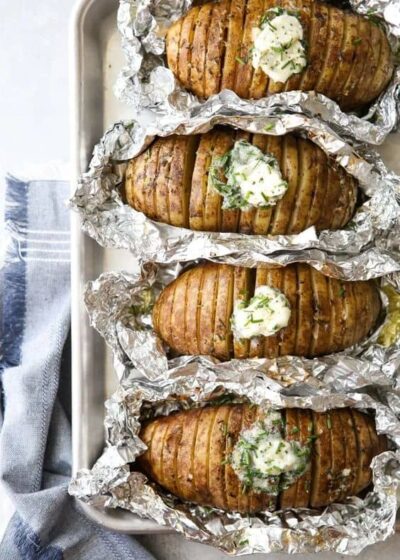 Learn how to make the perfect Honey Garlic Cedar Plank Salmon on the grill – each piece slathered with a savory honey garlic butter, topped with fresh lemon then infused with smoky cedar flavor.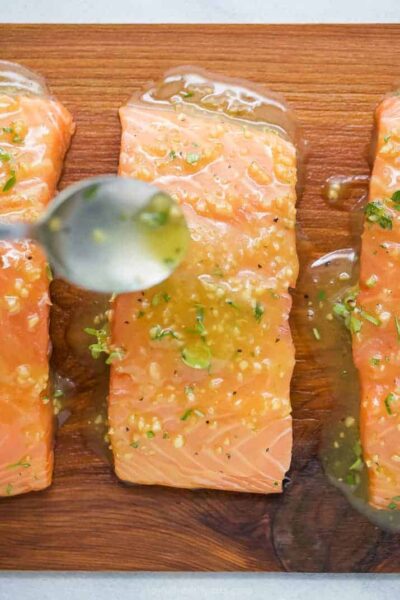 The Best BBQ Chicken Recipe you'll ever make, rubbed with a smoky chipotle spice rub, grilled to perfection then slathered in a homemade bbq sauce. A summer staple at our house served along side grilled corn and fresh watermelon.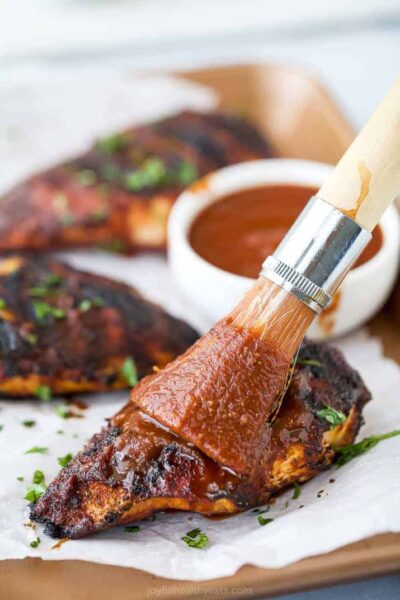 Burgers are a weekly staple at our house. And Build-Your-Own Burger Boardis such a great way to let your crowd enjoy their burgers just the way they like them with a great variety of toppings and spreads to choose from.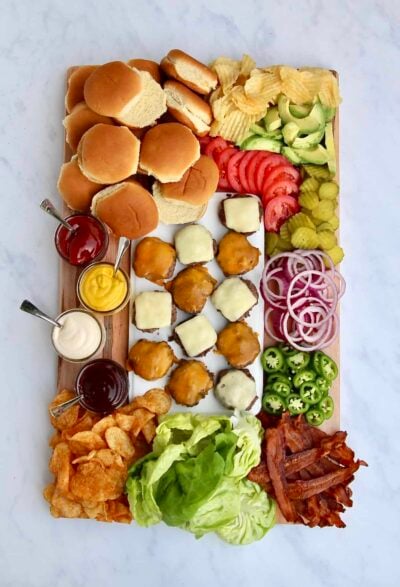 Easy Chipotle Chicken Tacosperfect for a quick healthy dinner. These Smoky Chicken Tacos are topped with a fresh pineapple salsa and avocado – they're sure to be a hit with the family and come together in 30 minutes!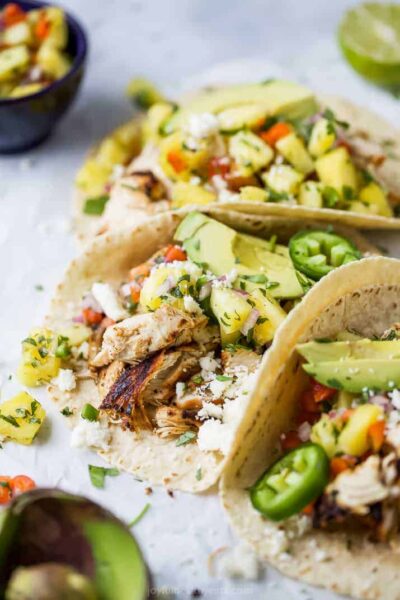 Tacos are always a hit and these easy Grilled Shrimp Tacos with a zesty cabbage slaw are ready in 15 minutes! Perfect for a busy weeknight dinner and so flavorful!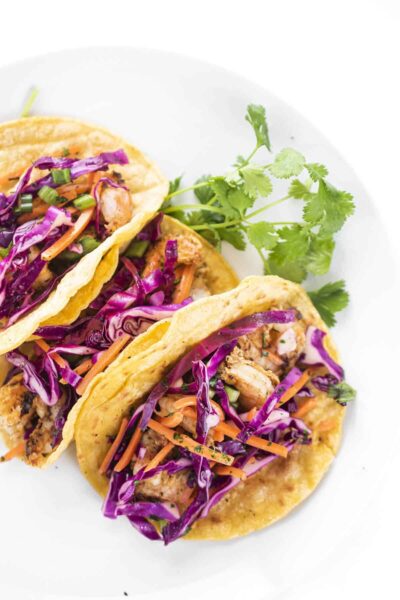 Grilled Peach Chicken Salad is perfect for summer and done in 30 min! This simple salad recipe is filled with juicy peaches, blueberries, goat cheese, pecans, grilled chicken and drizzled with a honey mustard dressing. It's an easy and healthy dinner idea you're going to love!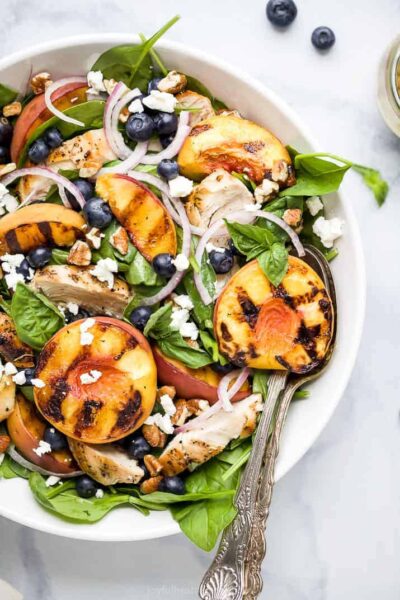 The BEST Grilled Turkey Burger Recipe you'll ever make. These easy ground turkey burgers are tender and juicy with a surprise ingredient to keep the them from drying out. They're quick and simple to make, loaded with flavor and guaranteed to be a family favorite all summer!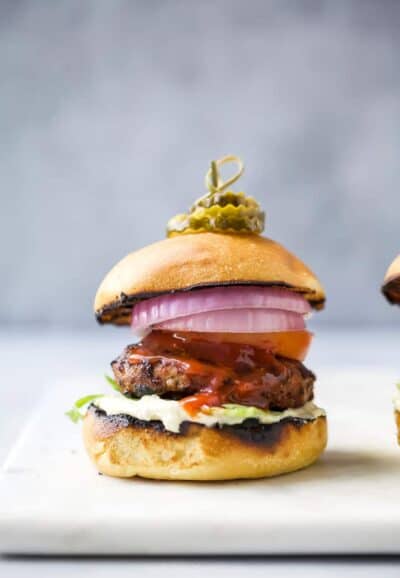 I couldn't not post a Fish Tacos recipe and these Grilled Mahi-mahi Fish Tacos with a cabbage slaw and creamy Sriracha Sauce are exactly what you've been looking for – the perfect simple and fresh weeknight dinner!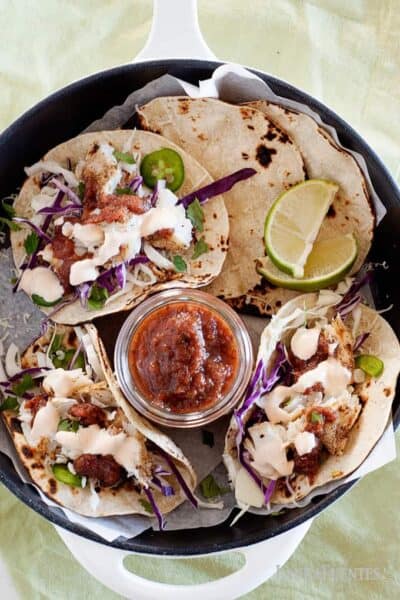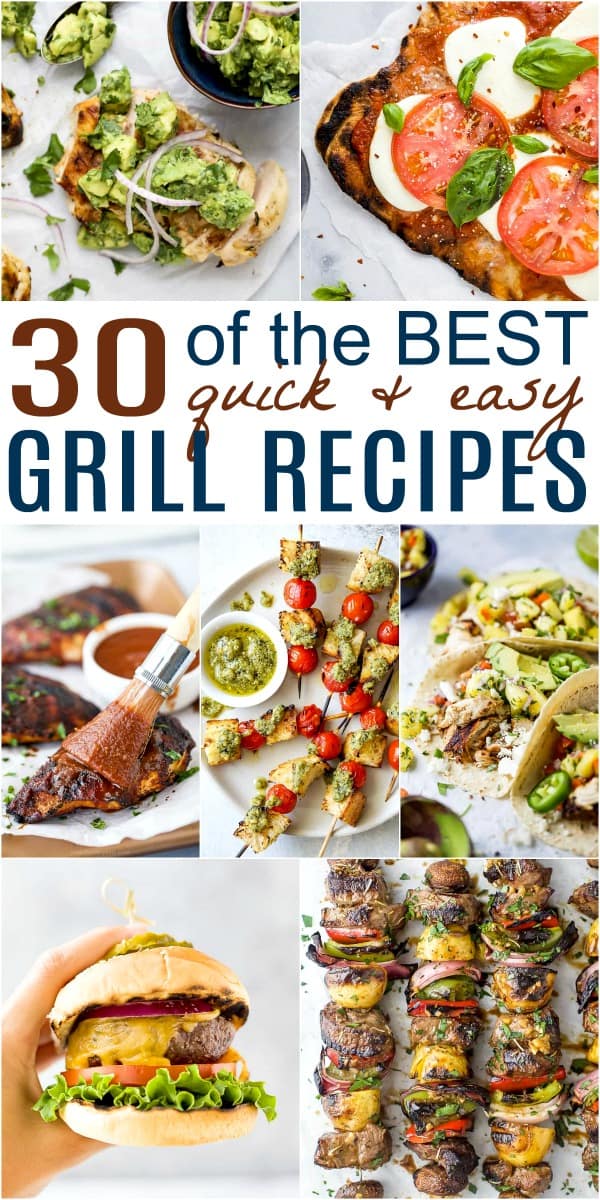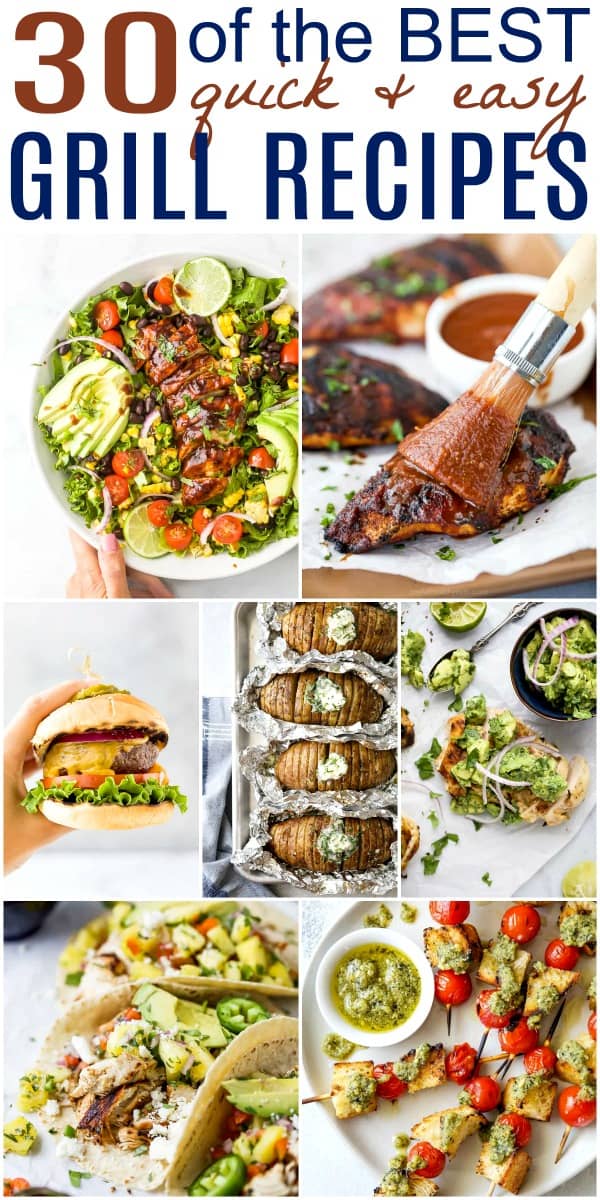 DON'T MISS A RECIPE ->