These 25 crock pot recipes will make meal prep and busy weeknights so much easier! From work lunch ideas to healthy dinners the entire family will love.

Ok. True Confessions?
I don't really use my crock pot very often. The few times I've used it out in the past, have been when I was working on a recipe for you guys! BUT…..
The past two weeks I've really focused on slow cooker recipes and instant pot recipes …. and you know what. I've fallen in love! I've been able to create AND FIND crock pot recipes that are not only easy but healthy! You're gonna love them!
Bon Appetit!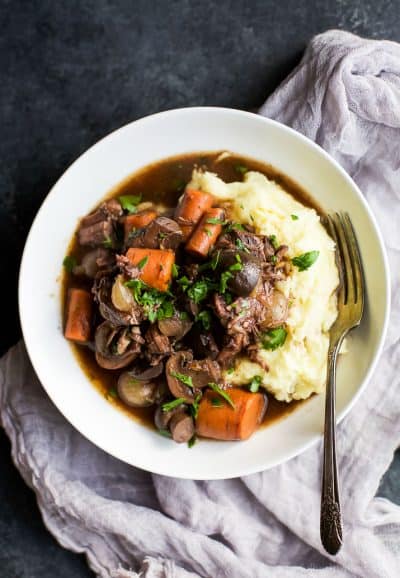 Channel your inner Julia Child with this easy Beef Bourguignon! A classic Beef Bourguignon recipe with a few tweaks that makes it perfect for the slow cooker!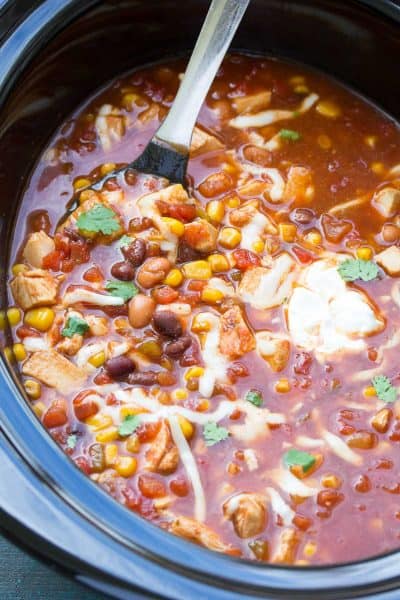 Not only is this Easy Chicken Taco Soup simple to make, it's also a family favorite!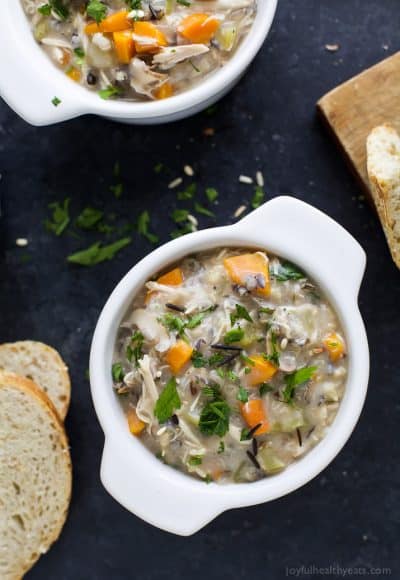 This Creamy Crock Pot Chicken and Wild Rice Soup is so easy to make and perfect for those cold winter nights with a slice of crunchy bread. This gluten free soup recipe is a must make and guaranteed to satisfy the whole family!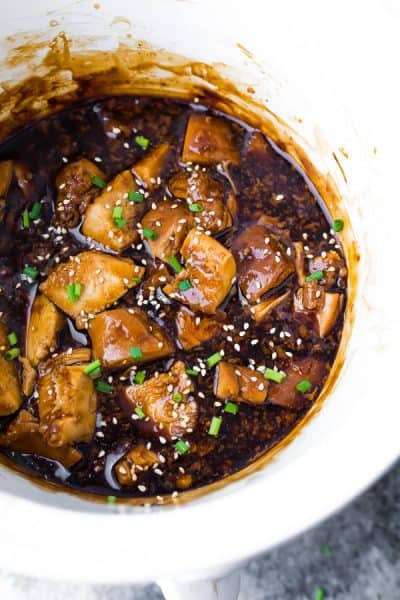 This teriyaki chicken recipe requires no pre-cooking, meaning you can dump all the ingredients in the slow cooker and press the button. Serve over rice for an easy weeknight dinner or meal prep lunch.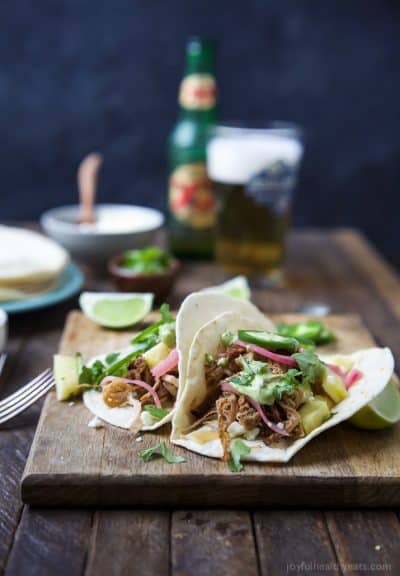 Crock Pot Pork Carnitas Tacos – the easiest pork carnitas you'll ever make with the BEST flavor from a secret ingredient. Then these tacos are topped with a creamy Cilantro Lime Avocado Crema for the ultimate bite!
A easy apple butter recipe this recipe makes 2 pints.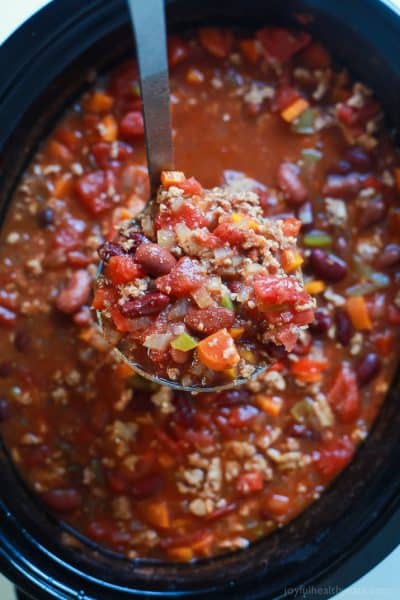 The BEST Crock Pot Chili you'll ever make and under 300 calories a serving! Plus it has a surprise spice you would've never thought to add. This Chili Recipe will blow your mom's out of the water … sorry mom!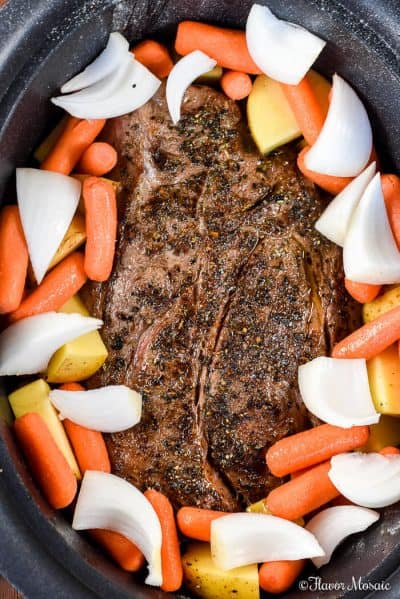 This easy Chuck Roast with roasted potatoes, carrots, and onions, is so juicy, tender and flavorful, no one would ever believe how easy it is to make dinner in the slow cooker!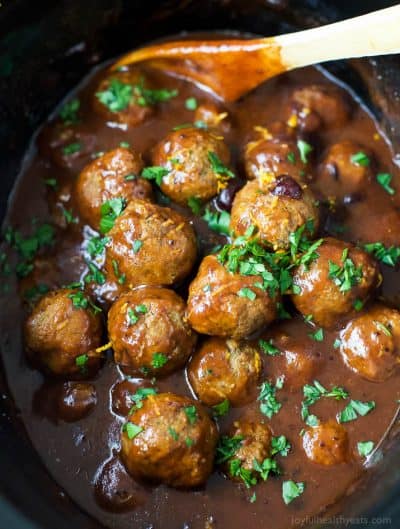 Crock Pot Cranberry BBQ Meatballs – the ultimate appetizer for the holidays. These party meatballs are covered in a sweet spicy Cranberry BBQ sauce that'll make you swoon!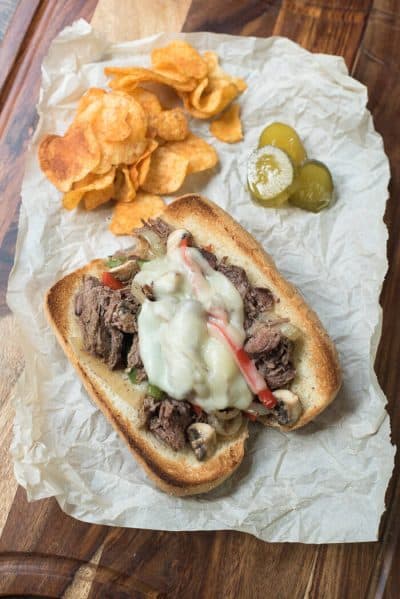 These tender, juicy Slow Cooker Drip Beef Sandwiches are the perfect game day grub but make an excellent choice for any day of the week.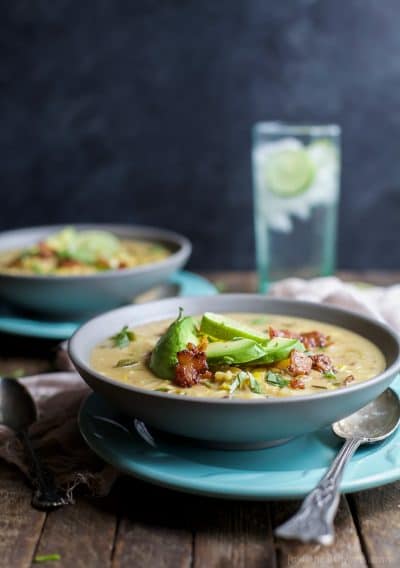 Soup is one of the stars of the fall but this Crock Pot Potato Corn Chowder with Roasted Poblanos is gonna take the cake! It's full of bold flavors, easy to make, gluten free, dairy free, and has BACON!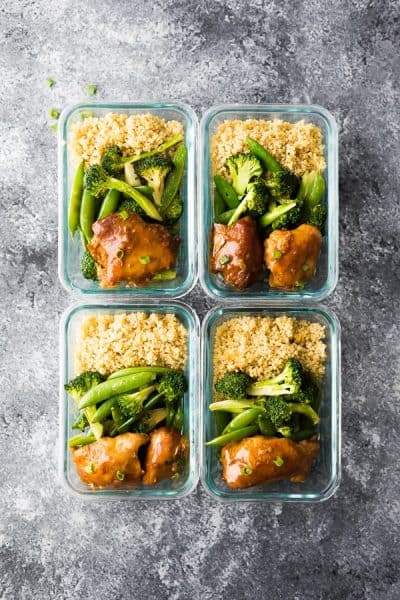 Sticky slow cooker honey garlic chicken thighs are simple to throw together and have a deliciously sticky sweet and savory sauce that is perfect for spooning over rice and vegetables.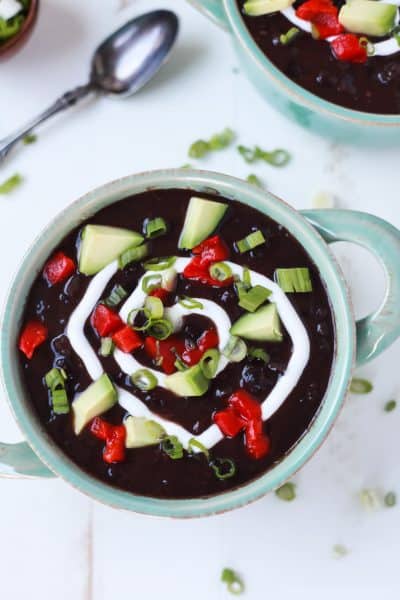 A gluten free Crock Pot Black Bean Soup with a smokey southwestern twist then topped with tangy greek yogurt for the ultimate savory bite. Believe me, you'll want to cozy up with a bowl of Black Bean Soup every night after trying this!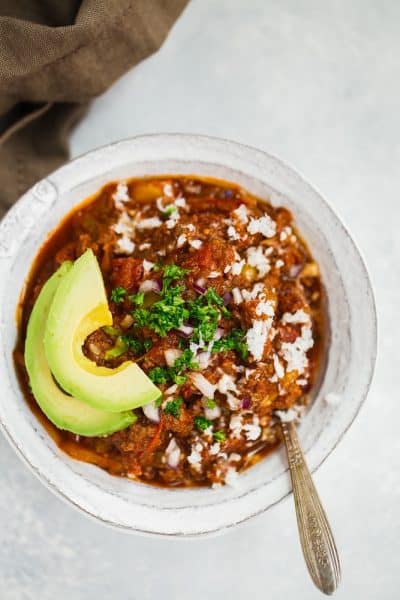 A paleo Whole30 chili recipe that is so quick to prep, you'll be excited to add it to your weekly meal plan. Alternatively, you can combine everything in a crockpot for even less maintenance.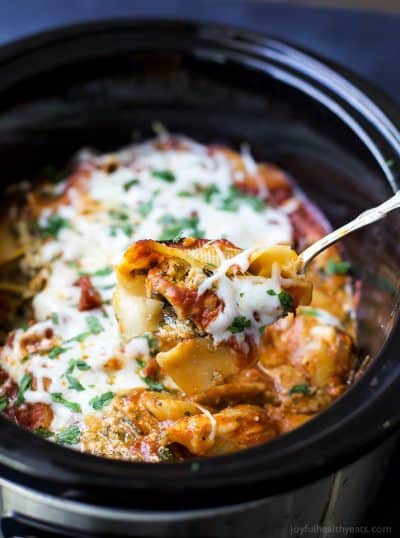 Crock Pot Turkey Spinach Stuffed Shells, stuffed shells haven't been easier. Jumbo Shells stuffed with ricotta, spinach, ground turkey and Italian herbs all made into one delicious cheesy meal your family will love!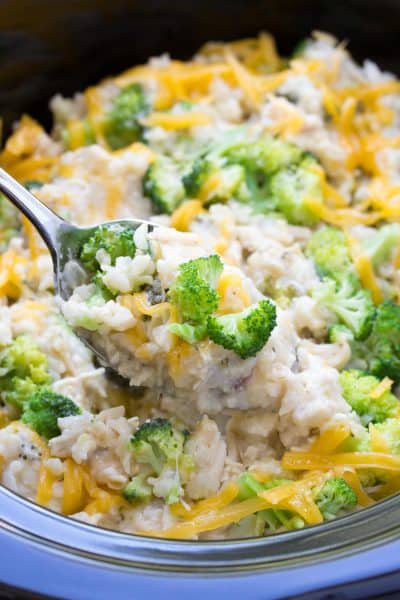 This cheesy Chicken, Broccoli and Rice Casserole takes just minutes of prep, thanks to your crock pot!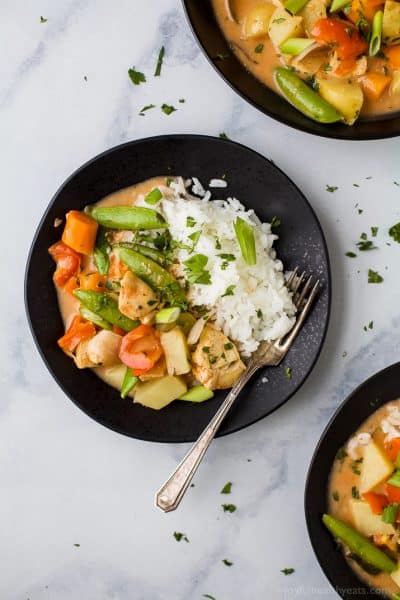 Crock Pot Chicken Curry with coconut milk has never been easier! This simple chicken recipe is the perfect sweet spicy weeknight meal, plus it's loaded with veggies!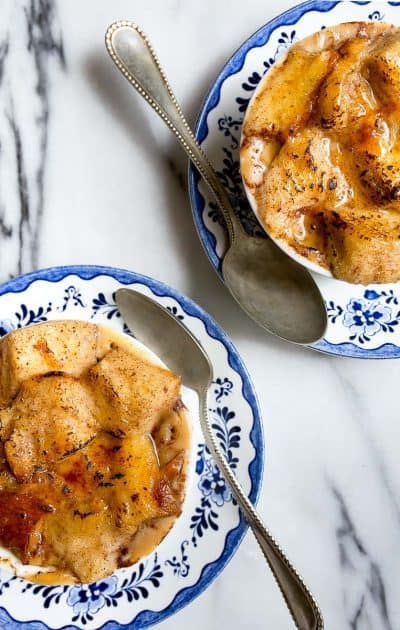 Bread pudding made with fresh bread. A delicious Crockpot dessert recipe for the win!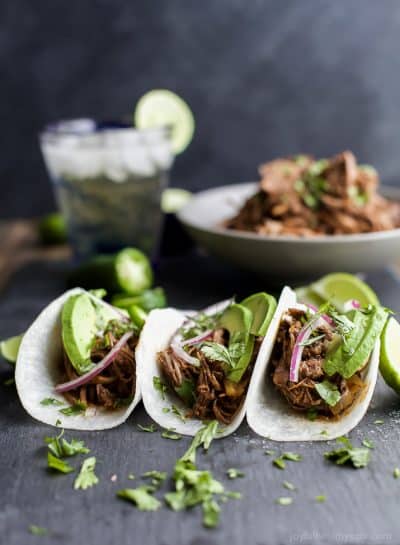 These Paleo Crock Pot Balsamic Braised Short Rib Tacos will be your new favorite Crock Pot recipe! Cuz Tacos… duh! They are sweet & spicy, easy, healthy, and totally deliver on flavor! You're gonna be in love!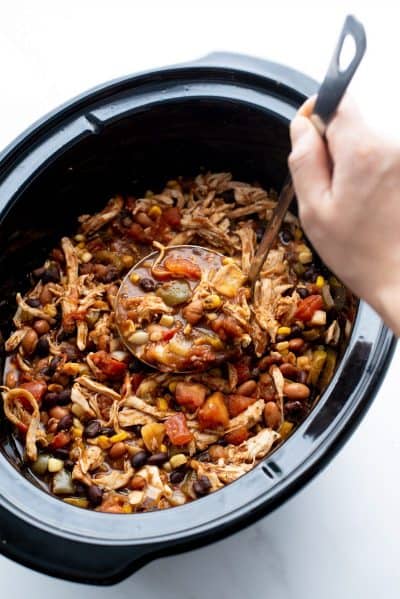 A chili may seem out of place in hot weather, until you remember that all the ingredients are at their peak in the summer. Summer Chicken Chili is a hearty, yet light, version of the winter classic.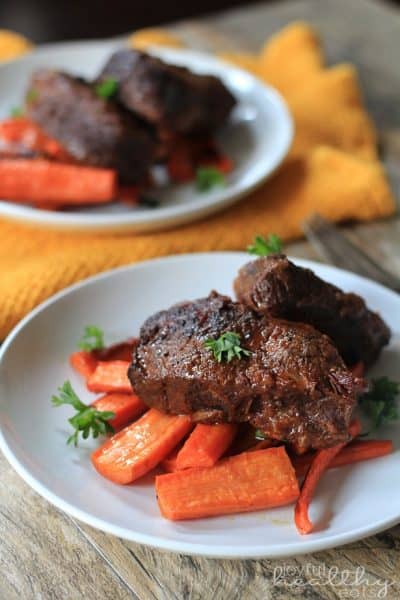 A hearty, slow cooked, and flavor packed Paleo recipe, made with Beef Short Ribs and Balasmic Vinegar. This dish totally delivers on taste!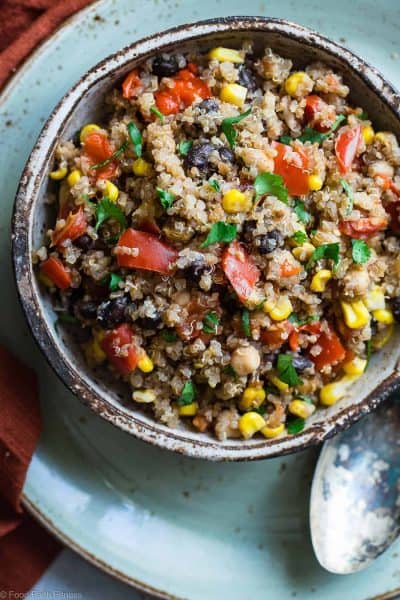 This vegan One Pan Mexican Quinoa Casserole is SO easy, and made in the crock pot. It's healthy, loaded with flavor and perfect for a weeknight dinner!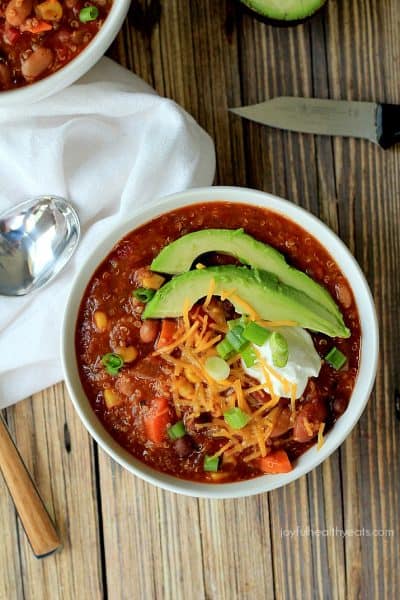 A hearty Quinoa Vegetarian Chili cooked to perfection in the Crock Pot, this soup recipe just screams fall comfort food!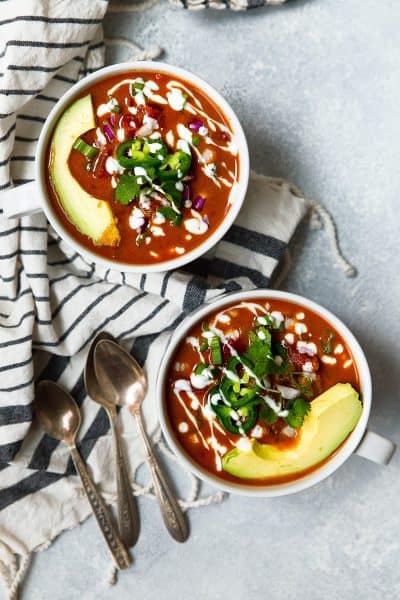 An easy Whole30 creamy taco soup. Make eating a healthy and nutritious meal easy! This flavorful and nutritious taco soup is made with all paleo ingredients and only takes a few minutes to prepare!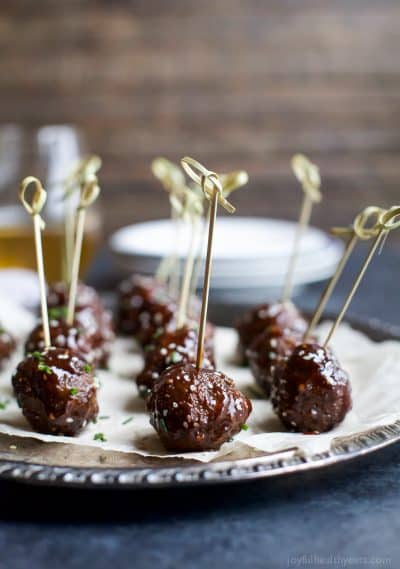 Asian Crockpot Meatballs covered in a sweet and spicy sauce you'll swoon over! I guarantee this appetizer recipe will be devoured in seconds, it's absolutely delicious!