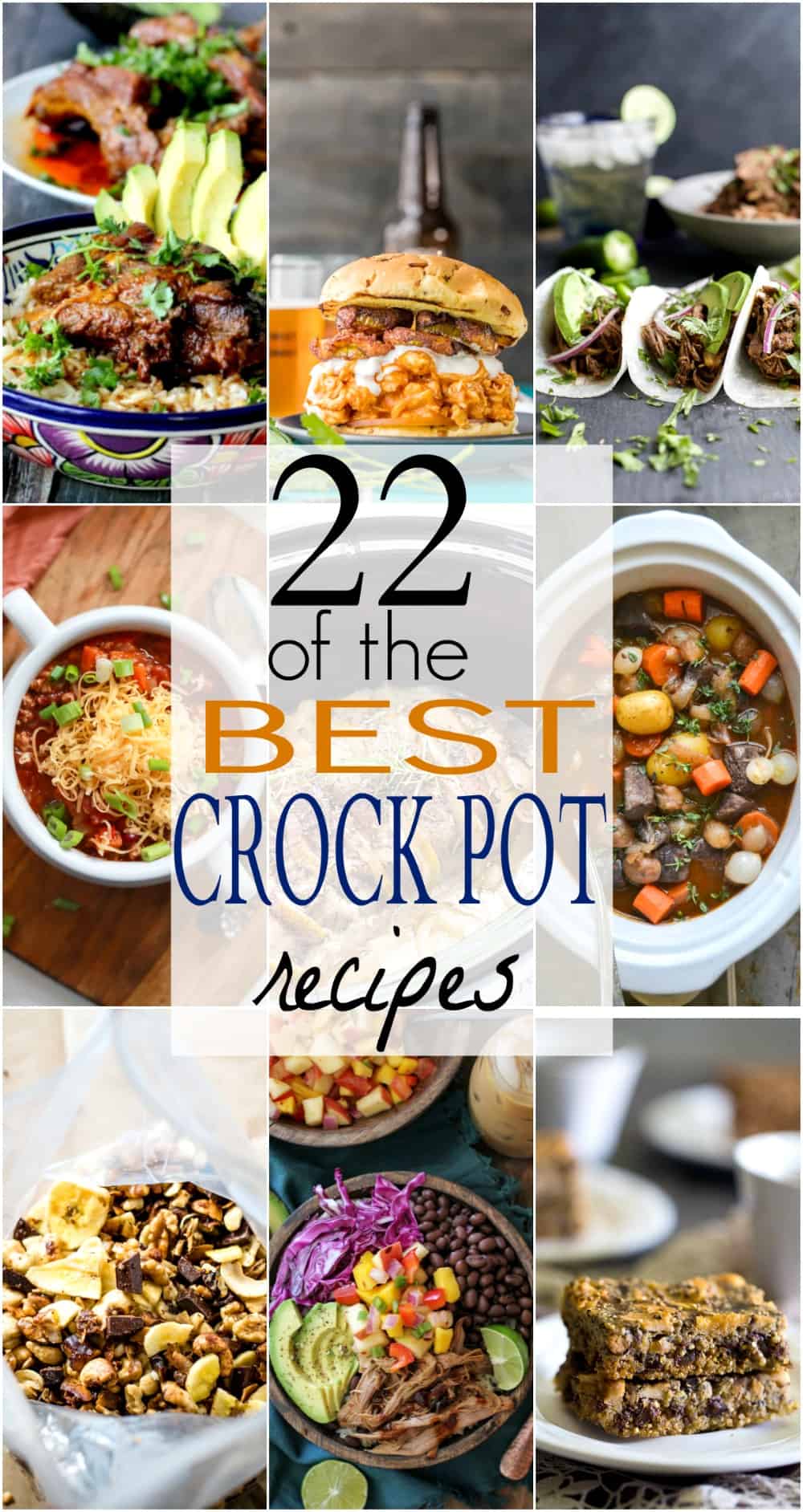 22 of the BEST Crock Pot Recipes on the web! Everything from comforting Soups, to savory Sandwiches, to healthy Quinoa Bowls, and sweet desserts – basically covering dinner recipes till the end of the year!
If you're anything like me. Every year around this time … the fall … I ask myself why I don't use the Crock Pot more often.
I mean, it's pretty glorious to just throw a bunch of stuff into a crock pot, turn it on, come home to a wonderfully smelling house and a hot dinner ready to serve! So, since Crock Pots are on my mind I figured I'd give you a few of my favorites for you to make throughout the fall.
Happy Cooking friends and Bon Appetit!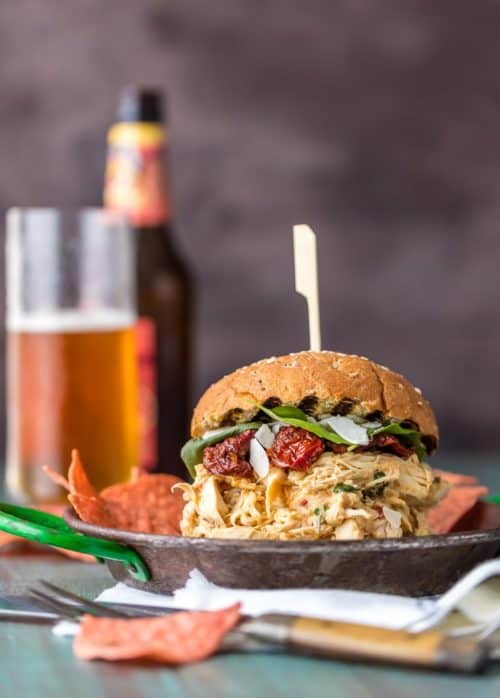 These SLOW COOKER CHICKEN ALFREDO SANDWICHES are simple, easy, and delicious. A quick and easy crockpot meal the entire family will love. Topped with sun dried tomatoes, basil, and parmesan. PERFECTION!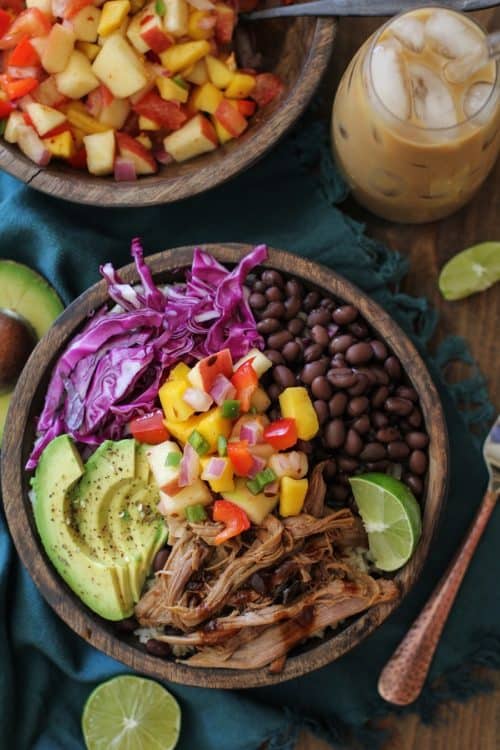 Crock Pot Hawaiian Pulled Pork Burrito Bowls that will take you straight to the islands in 12 hours!
These Paleo Crock Pot Balsamic Braised Short Rib Tacos will be your new favorite Crock Pot recipe! Cuz Tacos… duh! They are sweet & spicy, easy, healthy, and totally deliver on flavor! You're gonna be in love!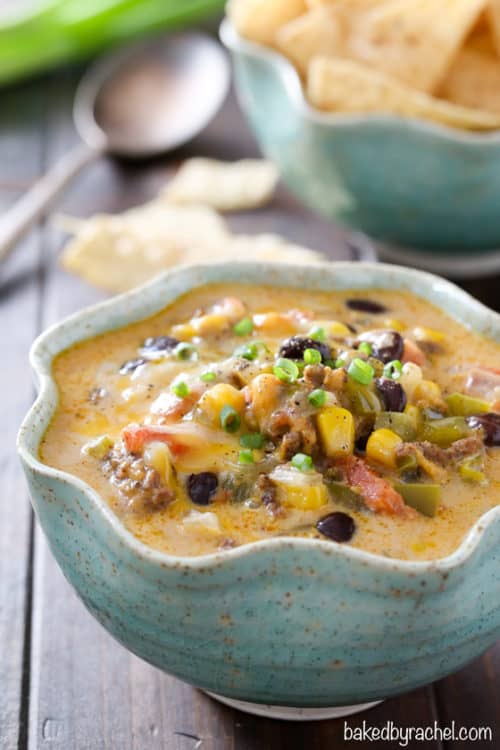 Flavor packed Slow Cooker Cheesy Beef Nacho Soup! Enjoy the taste of nachos in a comforting soup, perfect for any night of the week!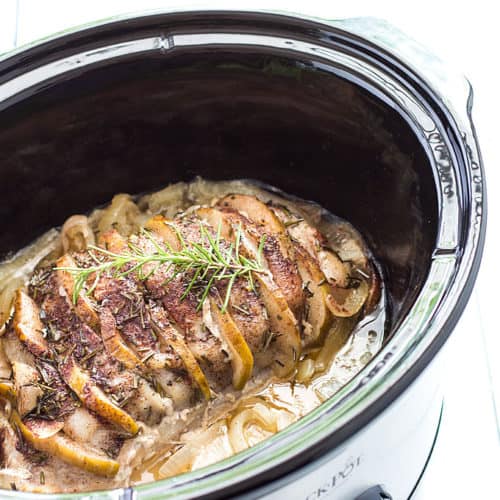 So savory with sweet apple and robust rosemary flavors… this Slow Cooker Apple Rosemary Pork Loin is a definite recipe keeper for your Crock Pot cooking!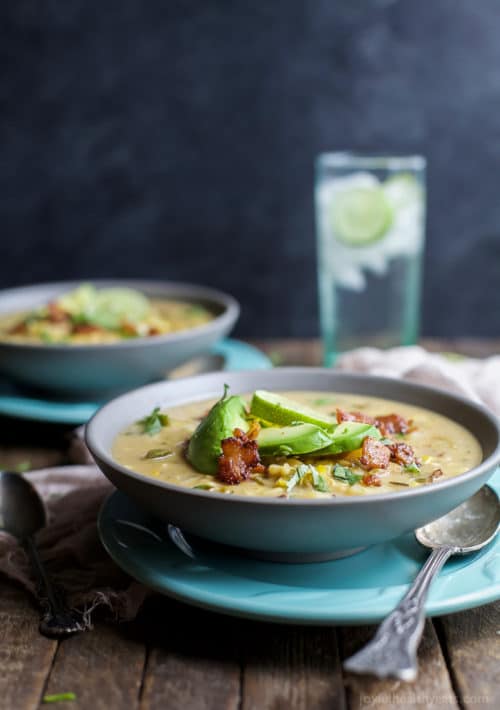 Soup is one of the stars of the fall but this Crock Pot Potato Corn Chowder with Roasted Poblanos is gonna take the cake! It's full of bold flavors, easy to make, gluten free, dairy free, and has BACON!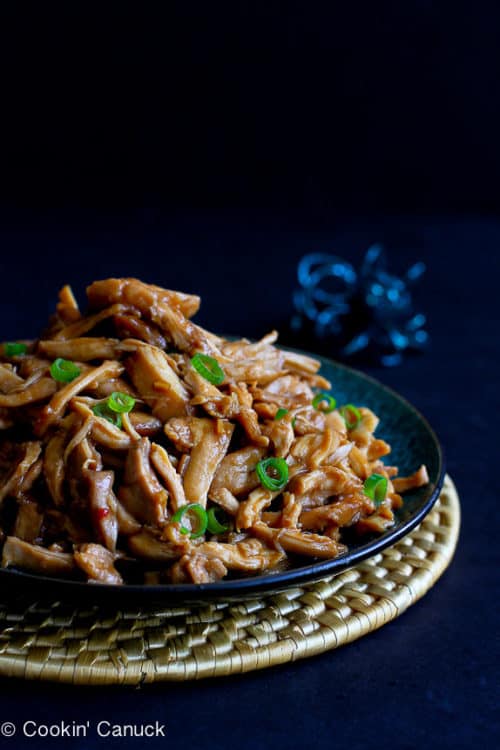 A Hoisin Slow Cooker Chicken recipe is an easy way to get dinner on the table and you can't beat the fantastic hoisin sauce that flavors this crockpot recipe.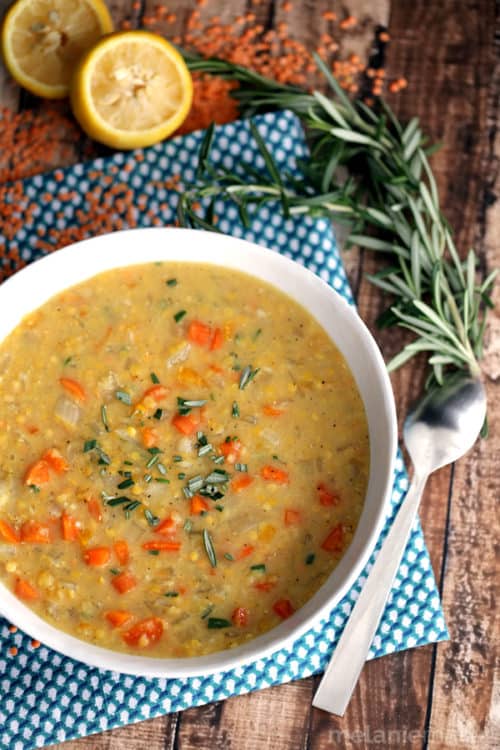 Fresh vegetables, lemon and rosemary become an amazingly hearty soup with minimal effort. This Slow Cooker Lemon Rosemary Lentil Soup is one of the easiest soups to ever come out of your kitchen.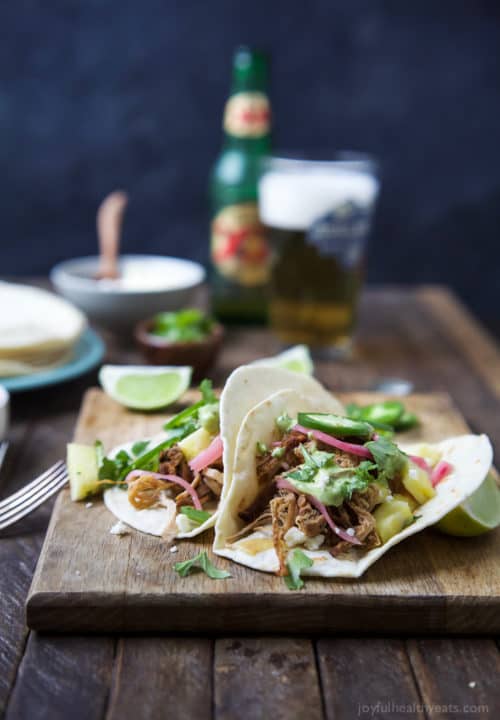 Crock Pot Pork Carnitas Tacos – the easiest pork carnitas you'll ever make with the BEST flavor from a secret ingredient. Then these tacos are topped with a creamy Cilantro Lime Avocado Crema for the ultimate bite!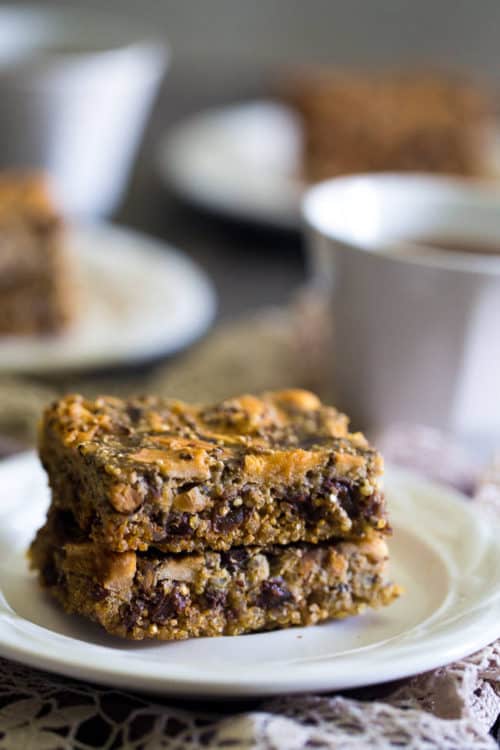 This energy bar recipe is super easy and made in the slow cooker! Quinoa, chia seeds and almond butter make these bars a healthy snack or breakfast!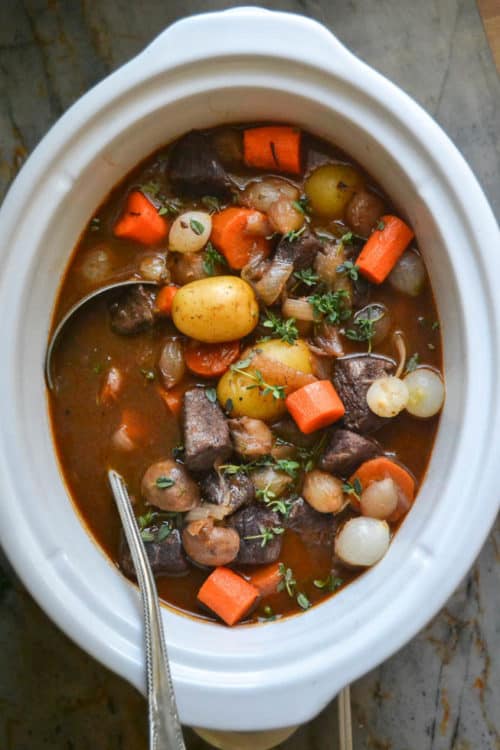 Slow Cooker Beef Bourguignon, a rich flavorful comforting fall dish you'll love!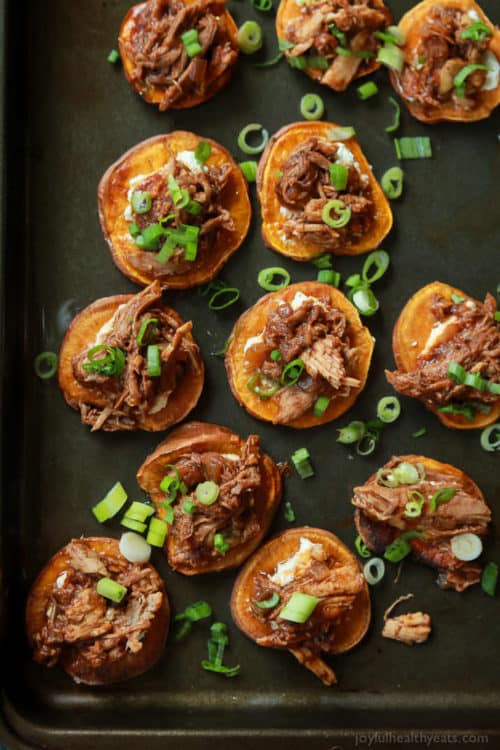 BBQ Pulled Pork Sweet Potato Bites are sure to be a family favorite. Topped with creamy whipped goat cheese and moist Pulled Pork with a few secret ingredients – you'll be addicted after one!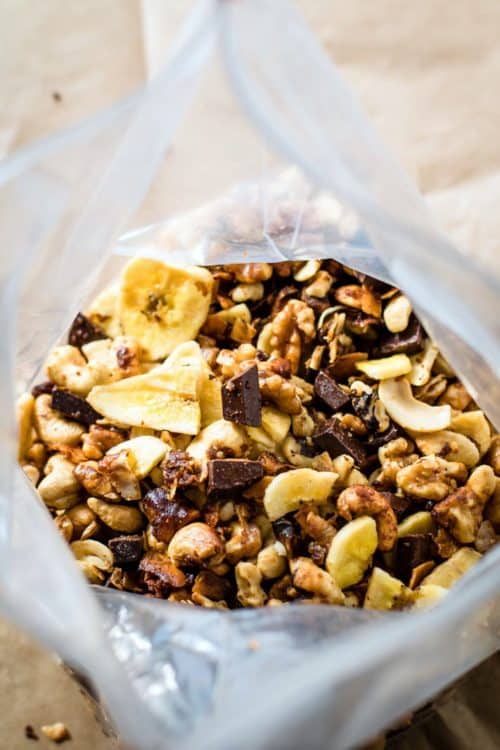 Crock Pot Chunky Monkey Paleo Trail Mix! A healthy gluten free trail mix that will definitely give you energy, whether actually on a trail or snacking on the go! This chunky monkey paleo trail mix is one that you can make easy in the crockpot and you can make lots of it.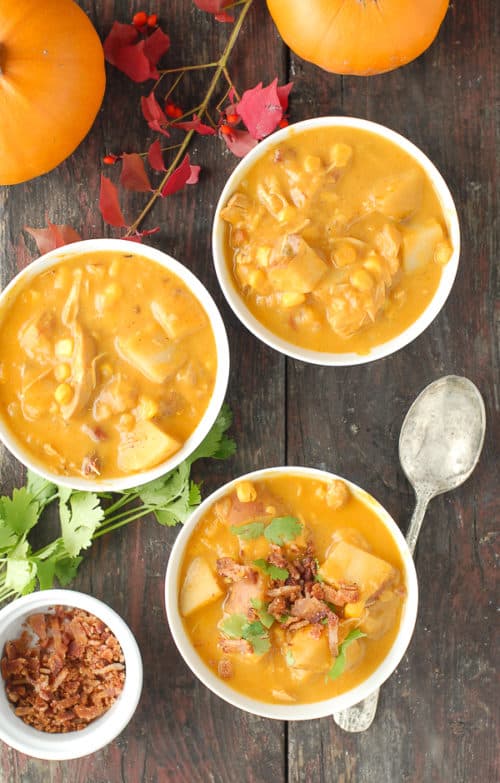 There is nothing more soul-warming than a chunky chowder filled with potatoes, corn, and chicken; except one made smoky-spicy with Chipotle en Adobo, and creamy with the fall addition of pumpkin puree. Easy to put together in a slow cooker, this chowder greets the cold weather chill with gusto!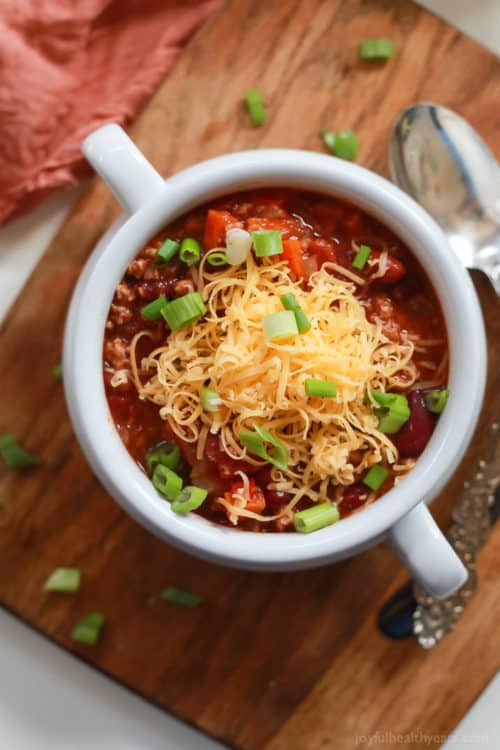 The BEST Crock Pot Chili you'll ever make and under 300 calories a serving! Plus it has a surprise spice you would've never thought to add. This Chili Recipe will blow your mom's out of the water … sorry mom!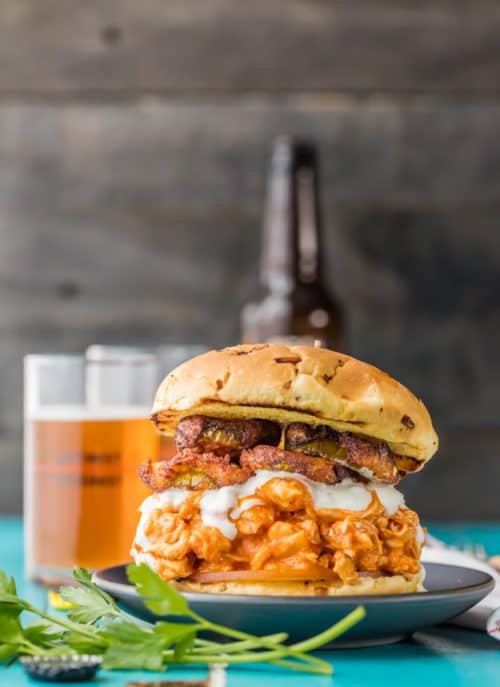 Slow Cooker Buffalo Chicken Sandwiches with Ranch Fried Pickles. THE PERFECT TAILGATING SANDWICH!!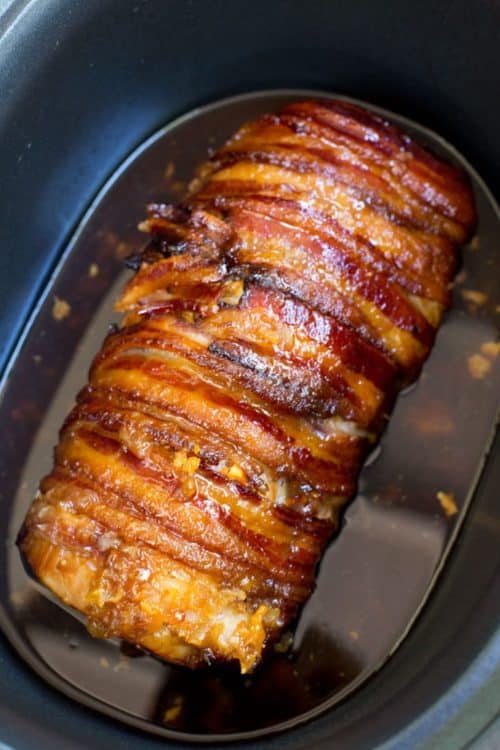 SLOW COOKER BACON GARLIC PORK LOIN IN JUST 5 INGREDIENTS!
Yup, your dreams just came true. Bread Pudding that's made in a Slow Cooker!!!!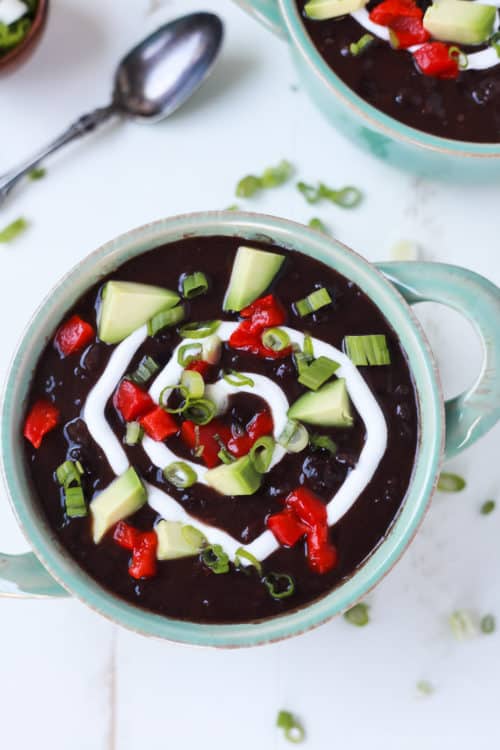 A gluten free Crock Pot Black Bean Soup with a smokey southwestern twist then topped with tangy greek yogurt for the ultimate savory bite. Believe me, you'll want to cozy up with a bowl of Black Bean Soup every night after trying this!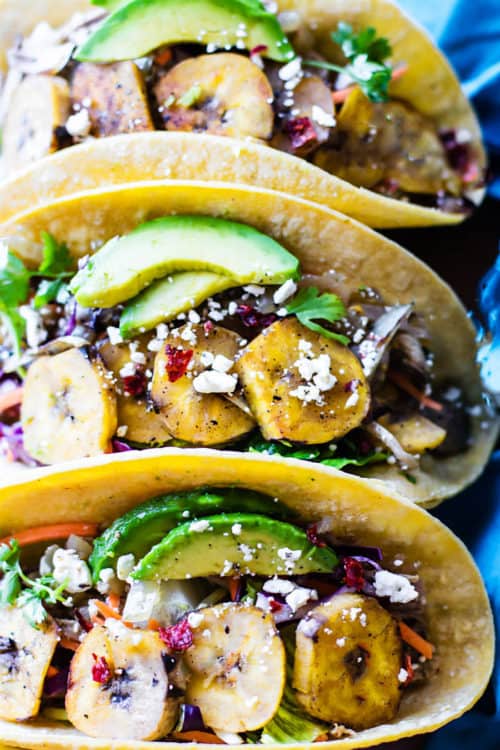 Delicious and Easy Crock Pot Cuban Pork Tacos with fried plantains! These healthy crock pot pork tacos are light, citrusy, and naturally sweetened with a plantain cabbage topping. Naturally gluten free and wholesome. Perfect for week night family meals or for make ahead multiple meals!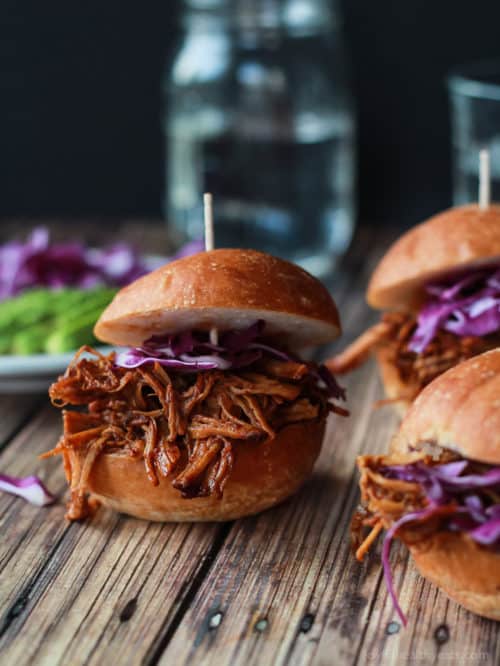 These Skinny Pulled Pork Sliders will be the star of your appetizer table, just throw it in the crock pot and deliciousness awaits you!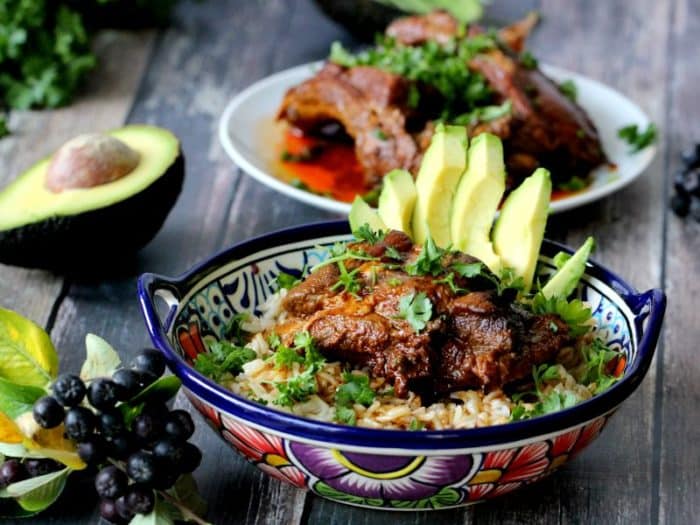 No fuss, easy Slow Cooker Beer Ribs with smoked paprika make the perfect topping for a rice bowl.