21 Cocktail Recipes that will Quench your Thirst this Summer!
Happy Memorial Day!
I hope everyone is having a fantastic time with family and woot woot on the LONG weekend!
To make your Monday even better I thought I'd leave ya with 21 Summer Cocktails that will blow your mind! From Mojitos, to Sangrias, to Margaritas, and everything in between. You're gonna want to try every cocktail in this roundup …
Enjoy and Cheers my friends!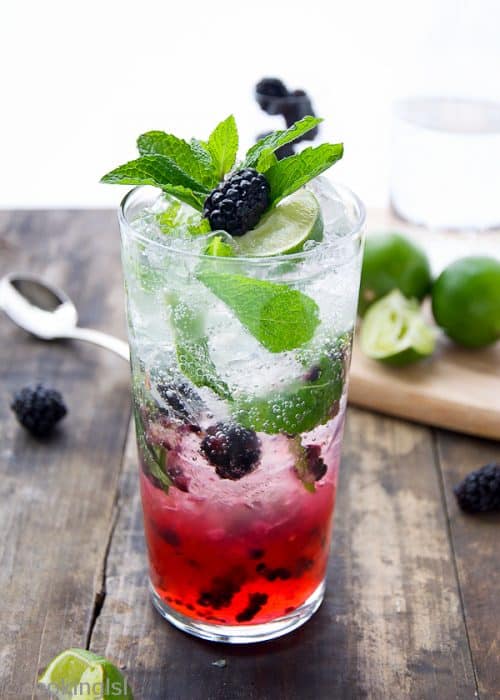 Fresh blackberries, mint, simple syrup and soda – simple and refreshing Blackberry Mojito.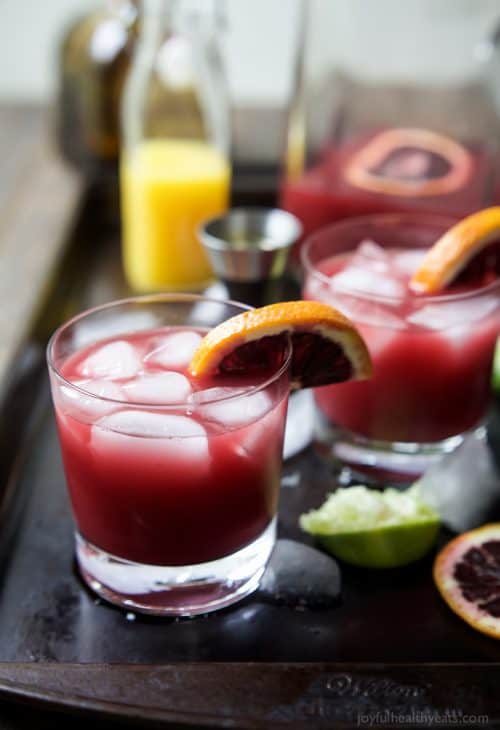 A simple Blood Orange Margarita that's friendly on the waist using no simple syrup. This Margarita Recipe is the perfect party drink – it's fresh, citrus-y, packs a flavor punch and makes enough for a crowd!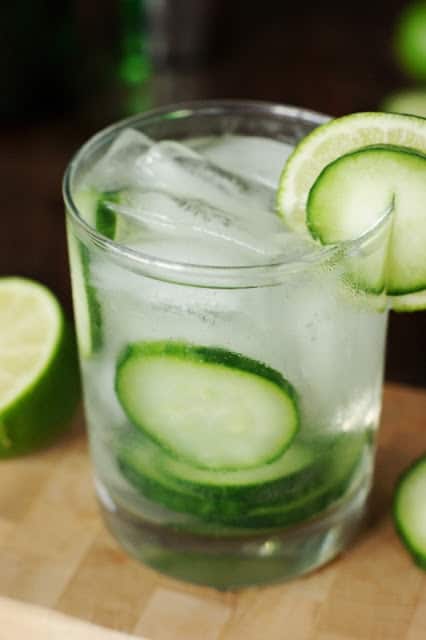 Looking for a crisp and refreshing go-to summer cocktail? Give a keep-it-cool Cucumber Gin & Tonic a try! They don't say 'cool as a cucumber' for nothing, right?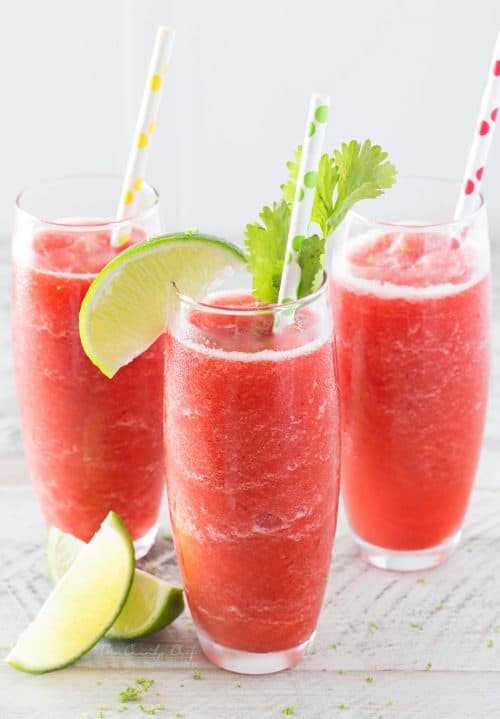 Don't you just love simple recipes? This one takes just 5 ingredients, and about 5 minutes to make. Cool, sweet and tart with a boozy kick… they're the ultimate Boozy Strawberry Limeade Slushies!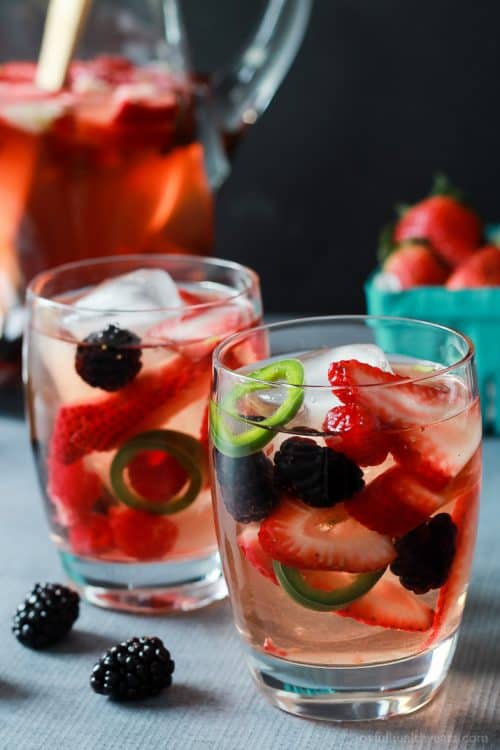 A fresh light Strawberry Jalapeno White Sangria recipe. It has everything your taste buds want sweet, spicy ,and fruity – bring this to your next party and be the talk of the night!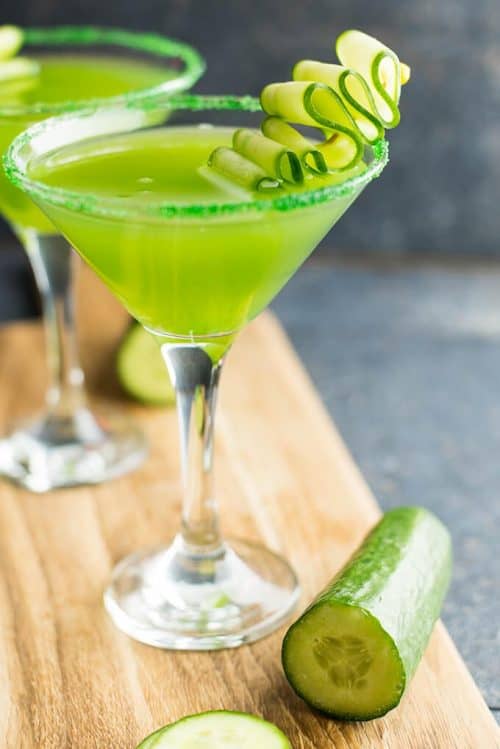 Cucumber Martini is the best drink for summer nights. The refreshment of cucumber will explode in your mouth and you will feel like you are on top of a hill where there is a very nice breeze.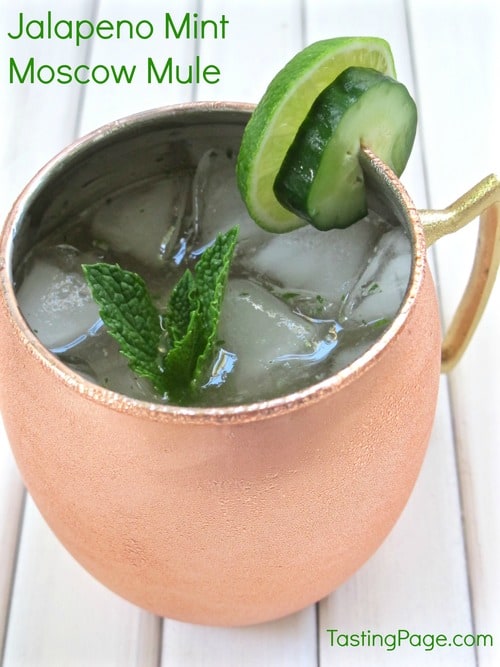 Jalapeno and Mint give this Spicy Jalapeno Mint Moscow Mule a modern and vibrant punch, perfect for summer drinking.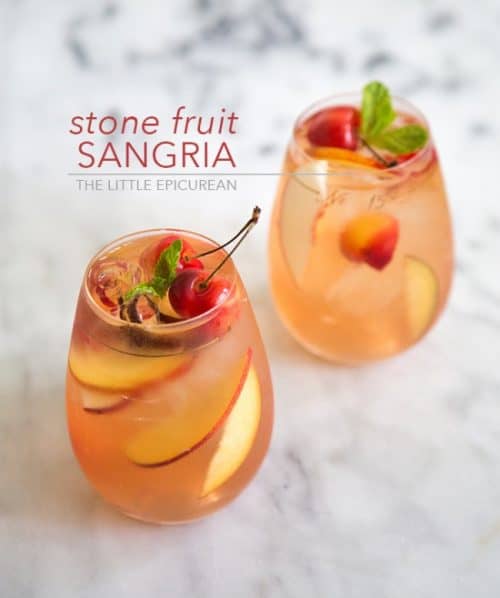 With stone fruit season in full swing, what better way to enjoy the fruits than with some wine? This Stone Fruit Sangria is sweet, refreshing and potent. Enjoy it with friends and family this summer!
The perfect Strawberry Mojito Recipe – easy, fresh, minty, fizzy, limey and filled with sweet juicy strawberries for the most refreshing cocktail this summer! It is sure to quench your thirst!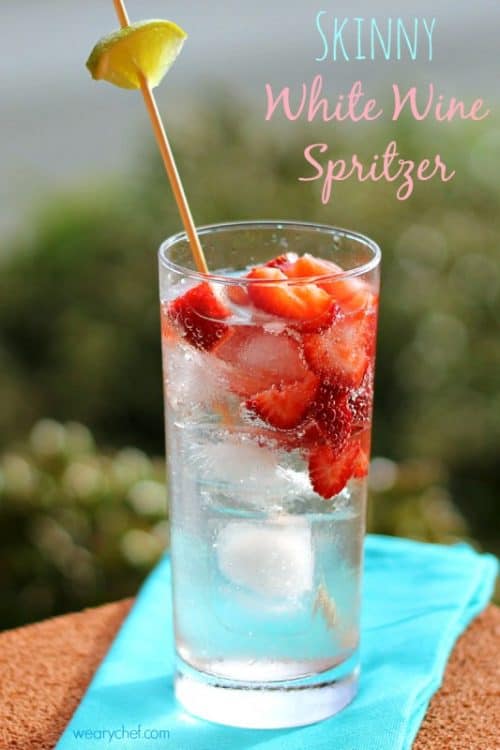 This refreshing Skinny White Wine Cocktail is easy on your waistline and wallet!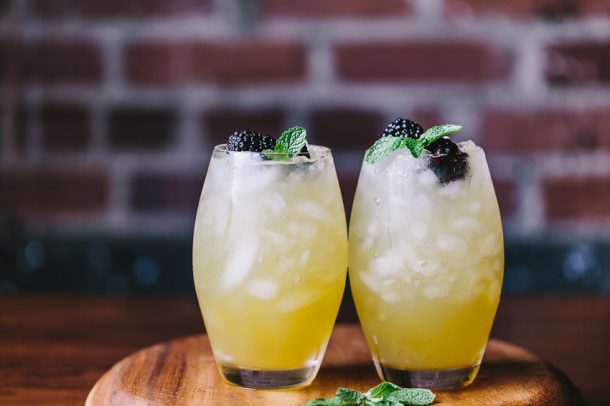 The flavors of the Mango and Blackberry Vodka Cooler will be making you want more all Summer long!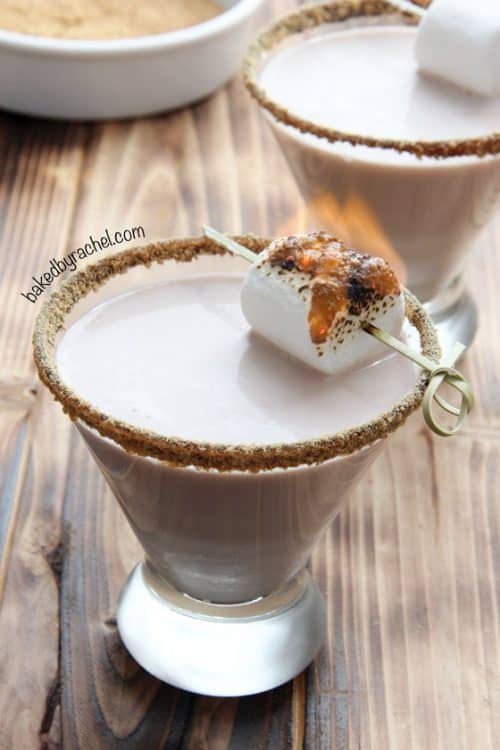 This S'more Martini is a fun adult twist on a classic dessert. A perfect cocktail year round!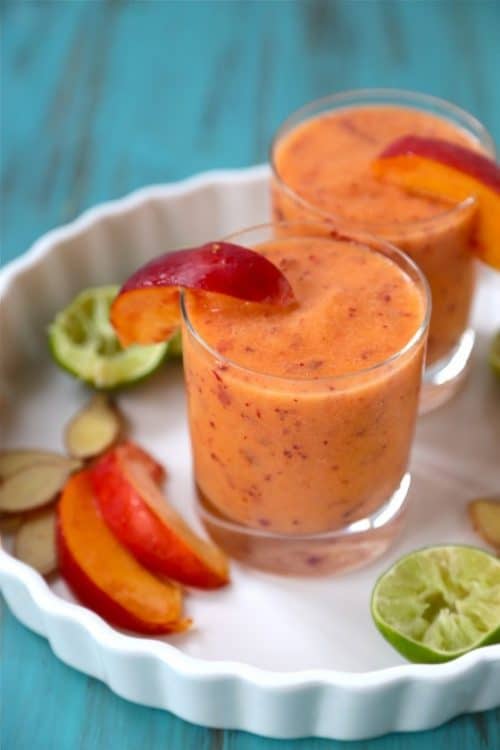 This Ginger Peach Daiquiri will cool you down and brighten up your day with fresh peaches, ginger and a little rum for fun!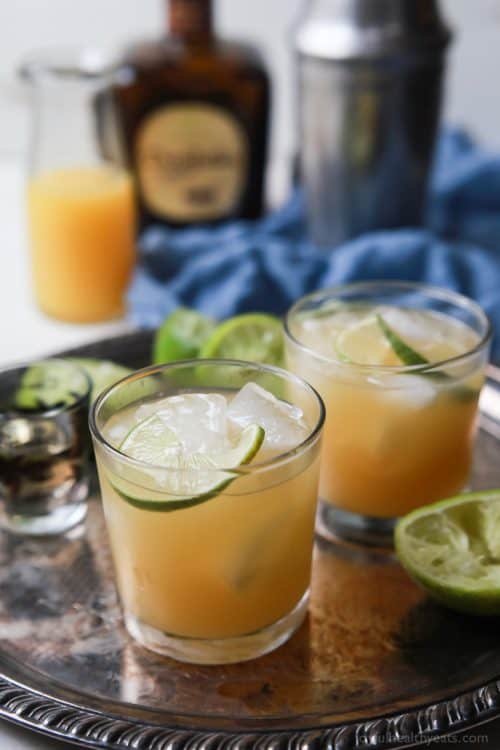 Making the Ultimate Margarita Recipe is easier than you think, only 5 ingredients and you're in Margarita Heaven! It's a winner every time!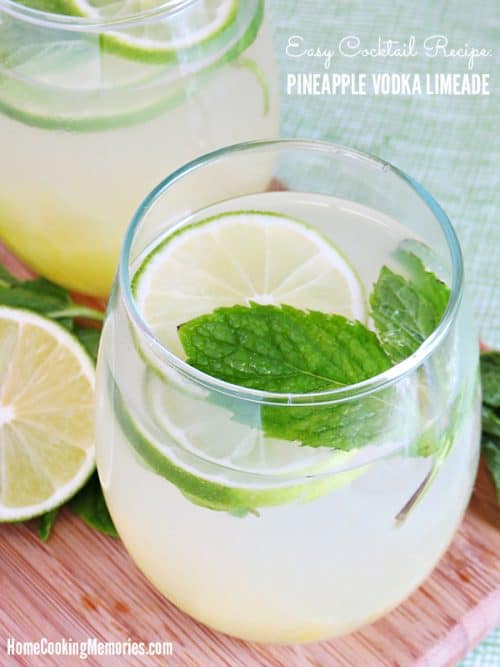 Make this Pinnacle Pineapple Vodka Limeade recipe to enjoy this week! It's easy, refreshing, and perfect for summer.
A fruity, summer staple just got made over! Skinny Sparkling Blueberry Mojito is fruity, minty and super refreshing when made with a homemade blueberry simple syrup and topped with sparkling water!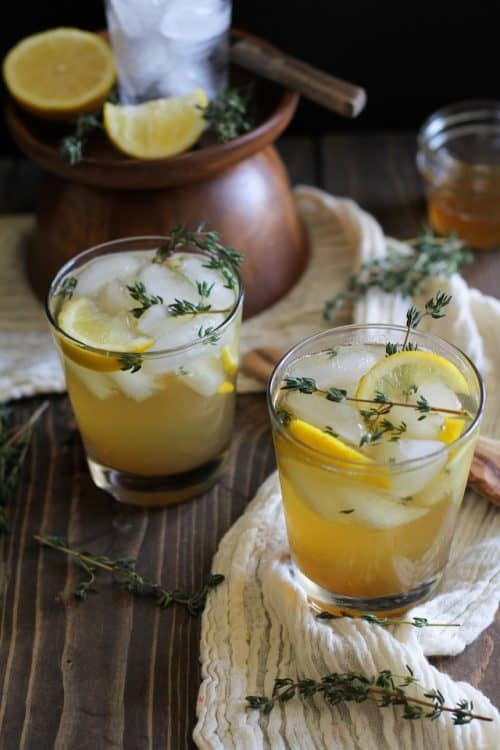 You will love the unique flavors of this Lemon Thyme Bourbon Cocktail!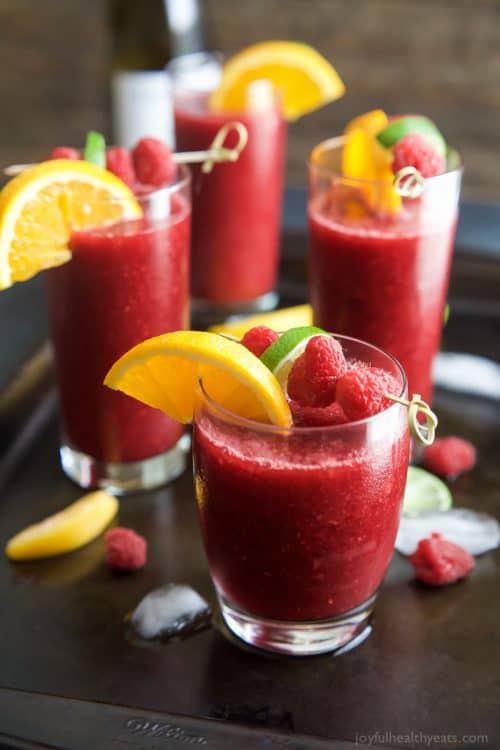 Frozen Raspberry Peach Sangria – a refreshing cocktail to cool you down on those hot summer nights and it only takes 5 minutes to make. A Sangria Recipe that will knock your socks off and it's only 131 calories!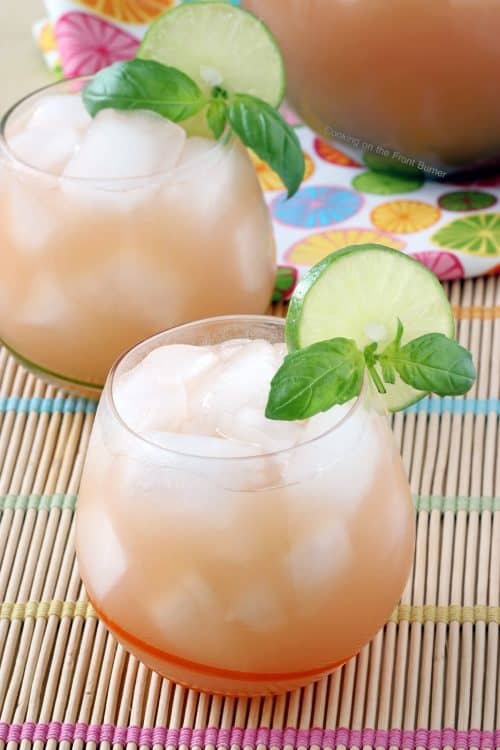 This Grapefruit Lime Basil Cocktail recipe could also be doubled and served for a larger crowd – if you decide to go that route, add some extra limes in your pitcher.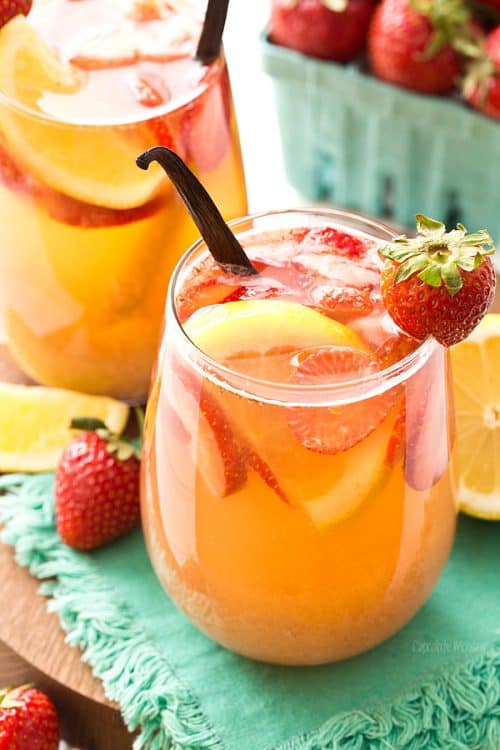 Chill out this summer with this easy Strawberry Vanilla Sangria recipe made with white wine, fresh strawberries, and vanilla bean.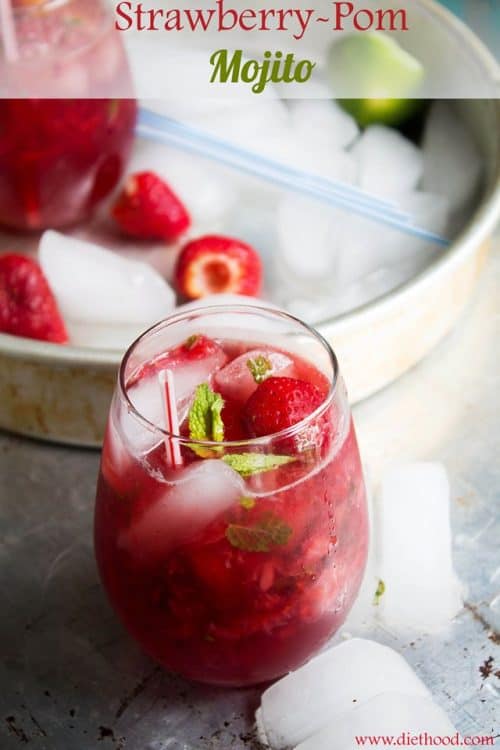 Can we just take a moment and have a happy hour together? You and me. And this Strawberry Pom Mojito.
DON'T MISS A RECIPE ->