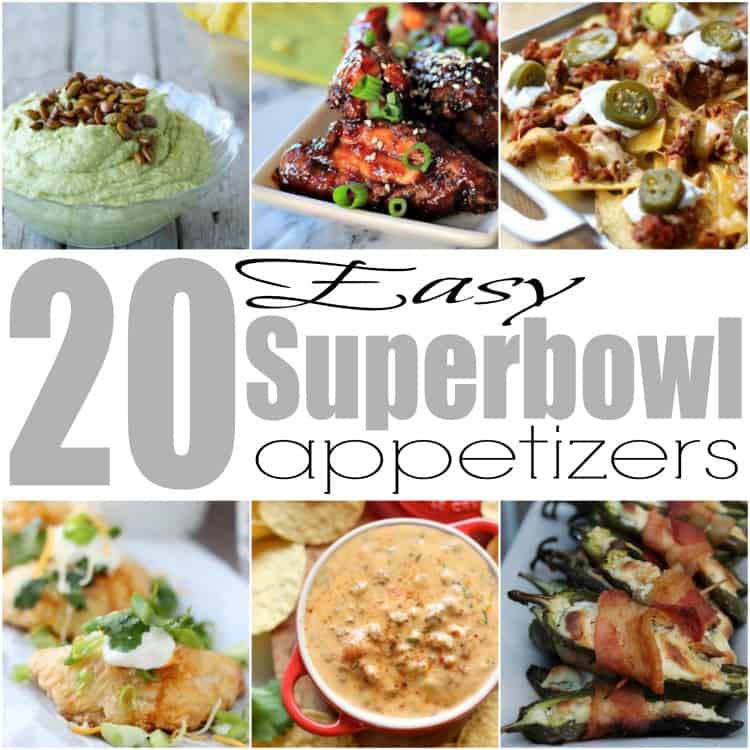 Everything appetizer related to throw an awesome Superbowl party that will wow your friends and please your tastebuds!
I just realized today, that around this time alot of other bloggers are posting recipes for Valentines day or treats for their sweeties. Nope, not me. I'm posting recipes on what really counts. The Superbowl!!! I mean after all, it does come before Valentines Day right?
I guess you can see where things line up for me. Plus, one of the ways to your sweeties heart is football and food ladies.
Today I have a roundup of 20 Easy Superbowl Appetizers to serve at the big party or bring to someone else's!
While we are on the subject of the Superbowl, be sure to enter in the awesome Superbowl Sized Giveaway we have going on right now where you can will $500 Paypal Cash! Um… yeah baby!
Ok, lets get this roundup started!