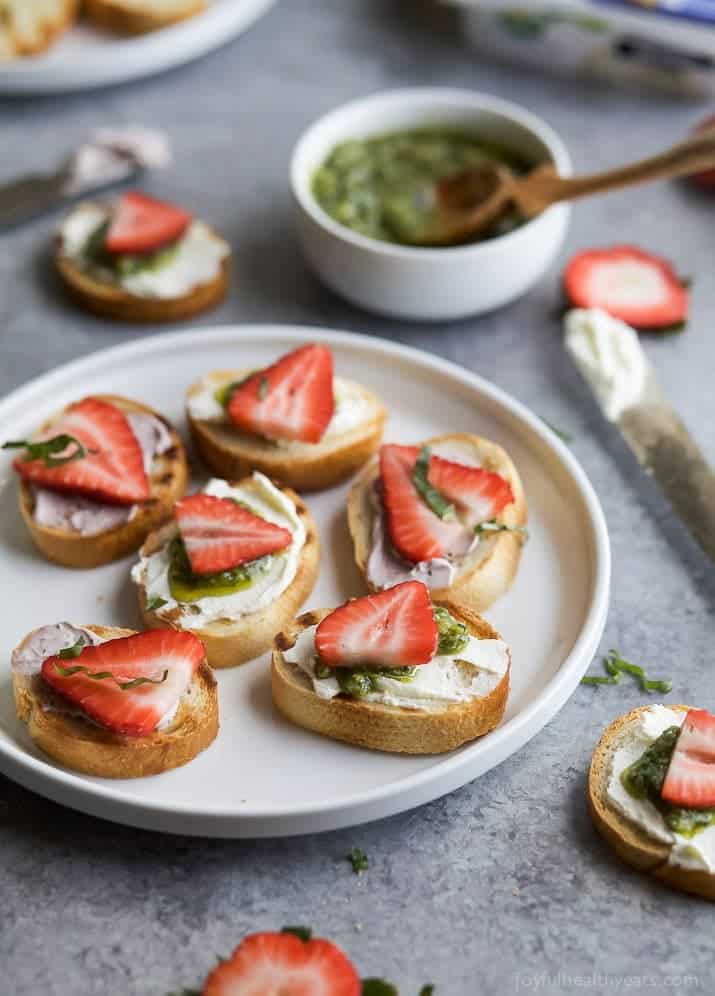 PESTO CREAM CHEESE STRAWBERRY BRUSCHETTA BITES an easy fresh bold flavored appetizer recipe that's perfect for those summer parties!
I like to eat food. I also like to play with food. Which is why I love life as a food blogger.  Best job ever, right!
Well, it's actually the second best job! The BEST and most rewarding job, although sometimes it makes me want to pull my hair out, is being a mom. One of the main reasons I quit my job working at a church to stay at home, was my little man. I didn't want to miss a single second. I wanted to be there when he pulled himself up for the first time, when he started crawling, when he started cooing, when he started walking. I didn't want to miss a thing.
…