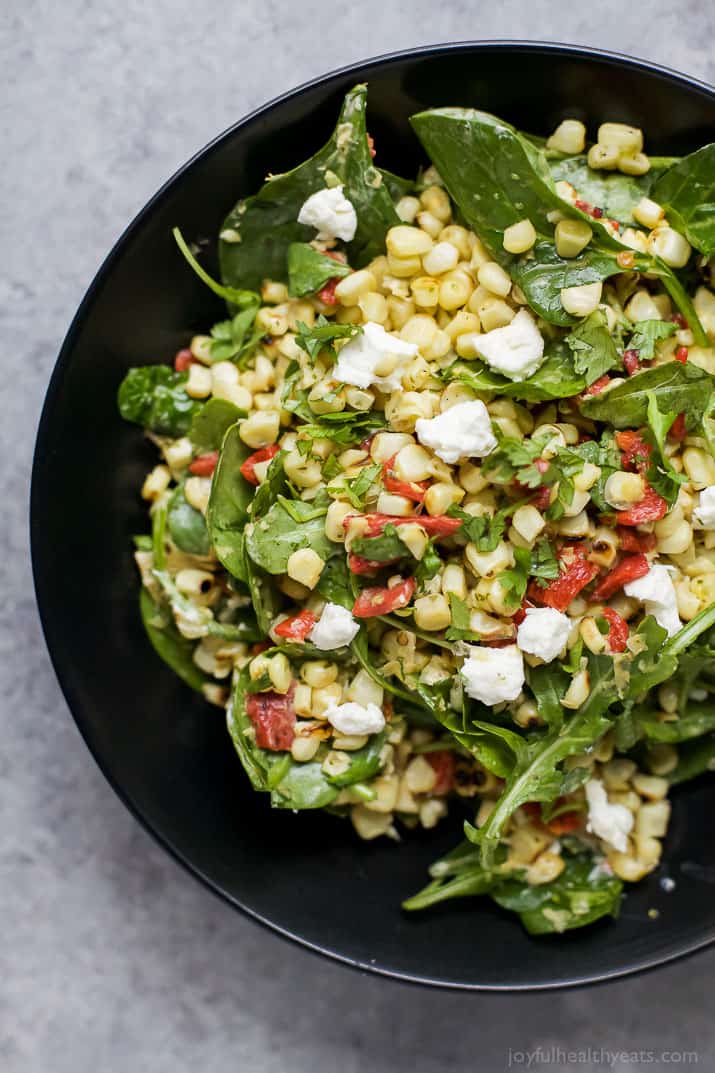 A simple healthy gluten free GRILLED CORN SALAD filled with fresh greens, roasted red pepper, and goat cheese then tossed with a spicy JALAPENO DRESSING. This Corn Salad is the ultimate side dish of the summer!
Don't you just hate it when you seem to have a day when everyone and everything is against you!?
Tuesday, started off being a great day. I got to sleep in with my little guy snuggled up to me for 30 minutes. Woke up, went to the gym to get my workout in (got my butt whipped), then headed over to a friends house to have playtime. It was great. The kids were all playing outside having a blast together and us mommas got to stay inside, rest, talk, and connect!
…