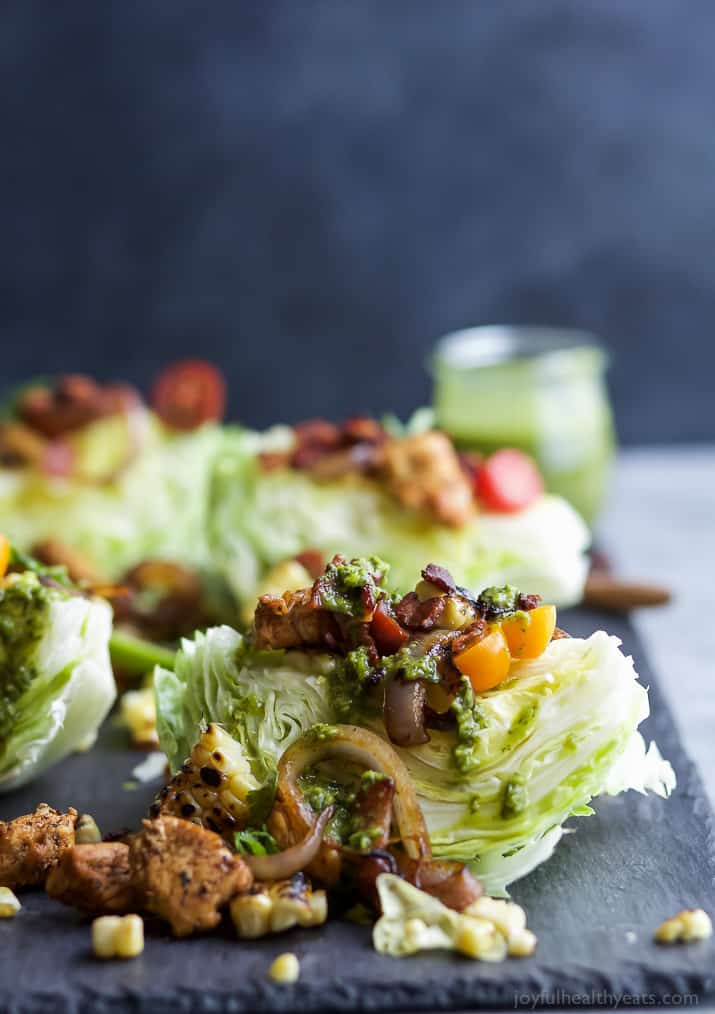 SOUTHWESTERN WEDGE SALAD with seasoned chicken, bacon, onion rings, charred corn a POBLANO DRESSING you'll adore. This wedge salad only takes 30 minutes to make & is under 400 calories a serving!
A couple of weekends ago, Mike and I went to this event hosted by Thermador Appliances. We got invited by an interior designer we might use for the new house we are going to build.
She has been raving about Thermador for a while and really wanted me to check it out because she knows that the kitchen is my AREA and these appliances would rock my socks off. I was a little skeptical but gave her the benefit of the doubt.
…