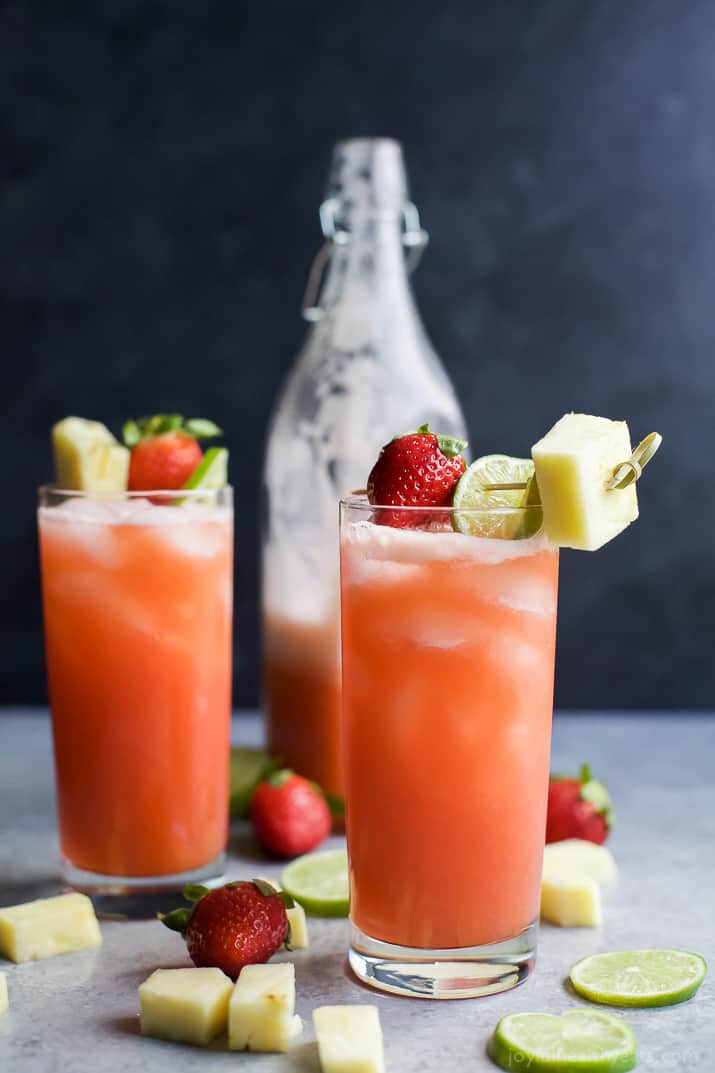 PINEAPPLE STRAWBERRY AGUA FRESCA – a light refreshing drink to keep you cool all summer long! This Agua Fresca takes less than 10 minutes to make and is sweetened with agave nectar.
I find that my Monday posts tend to be a bit more contemplative. Probably because I just came out of church and usually my mind is thinking of the last blow to the gut story our pastor just shared.
Well, today is no different.
He started to tell this story of a 15 year old boy, let's say his name is David, who had just lost his dad. This kid was just heartbroken, as anyone would be after loosing a parent.
…