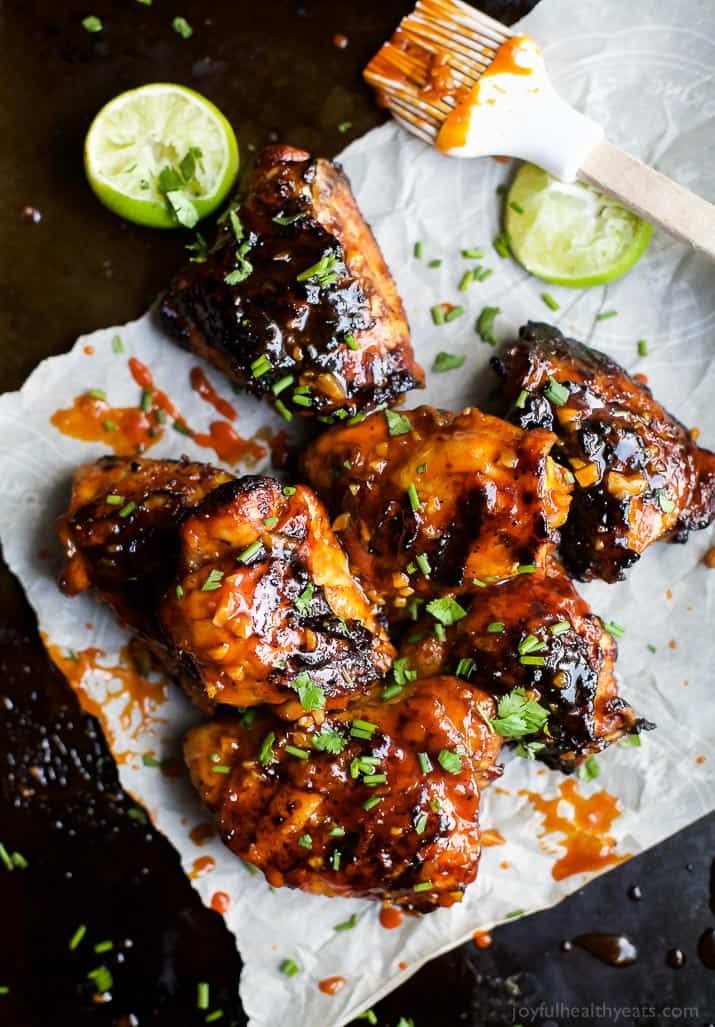 Sweet & Spicy HONEY SRIRACHA GRILLED CHICKEN THIGHS – juicy smoky chicken thighs slathered in an easy Honey Sriracha glaze that will make you swoon! I guarantee these will be a hit!
Sriracha.
I never quite understood what the hype was all about. I mean I've seen people wearing shirts praising this magical sauce. So finally, a couple months ago I decided to buy a bottle. You know. Take the big dive. Just to see what in the world everyone was so obsessed with!
Well, ya'll. Now I understand! It's pretty magical and quickly becoming a regular condiment on our table!
…