Gluten Free Cherry Crisp Recipe using fresh cherries and honey! The perfect spring dessert recipe!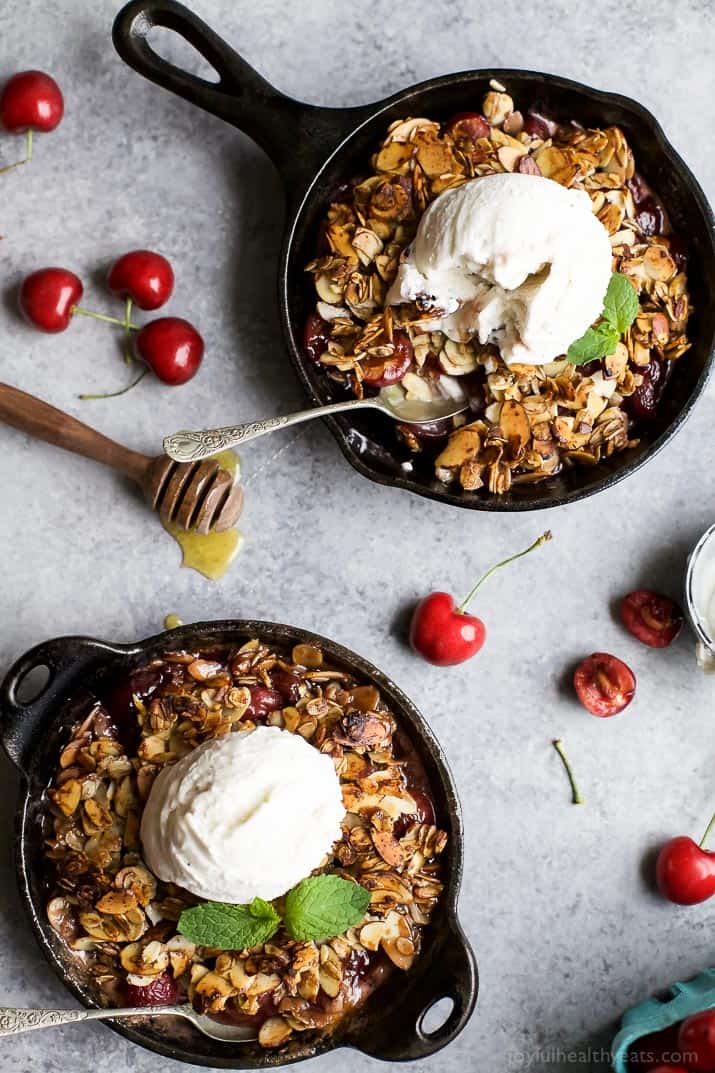 Gluten Free Cherry Crisp using fresh cherries, honey, and almonds! The ultimate HEALTHY cherry crisp recipe. It's the perfect dessert recipe for the spring and summer months!
One of my favorite desserts to have in the spring time, besides s'mores of course, are homemade fruit crisps.
There is nothing better that naturally sweet fruit covered in a crunchy topping then served with or without a melting scoop of vanilla ice cream. It gets devoured every time it's put in front of me.
…