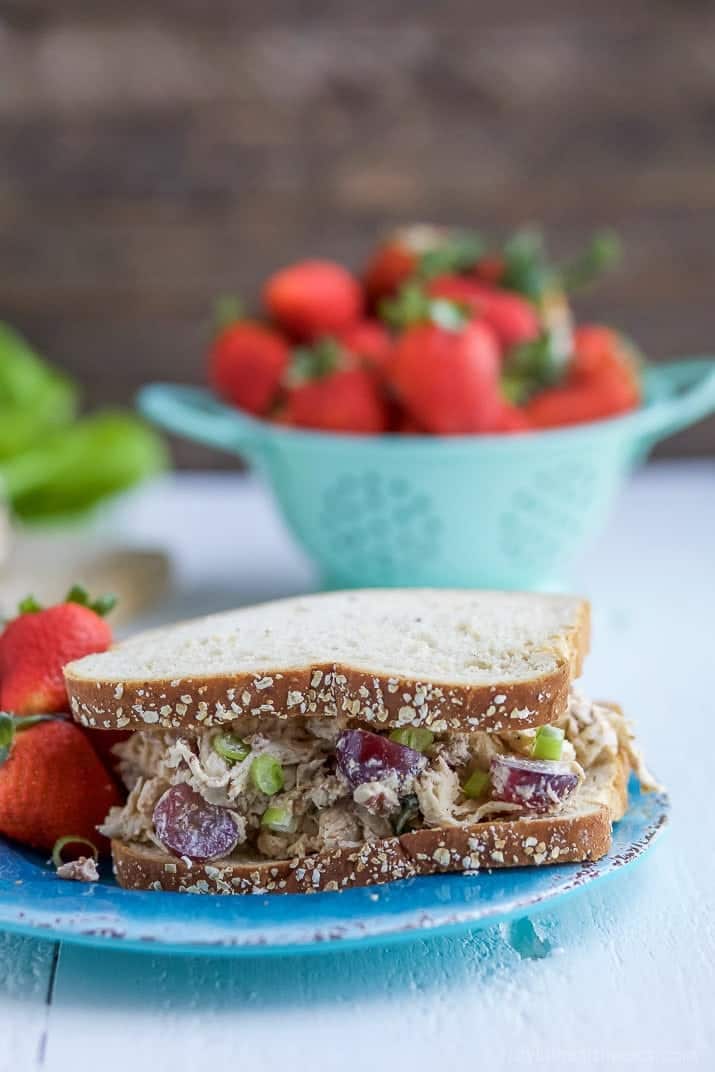 A LIGHT & EASY CHICKEN SALAD RECIPE that's low carb, high protein, and gluten free! This Chicken Salad is made with greek yogurt, mustard, grapes, and fresh lemon juice. Perfect for a quick lunch!
The past couple of weeks my husband and I have been talking about having food for him to eat at work that he can grab during the day. He is one busy man and sometimes lunch just doesn't happen. He'll work right through it or grab a spoonful of peanut butter to hold him over.
I'm not okay with it! He's 6'5″ and NEEDS to have food in his belly!
…