Honey Sriracha Grilled Shrimp an easy 30 minute meal or appetizer.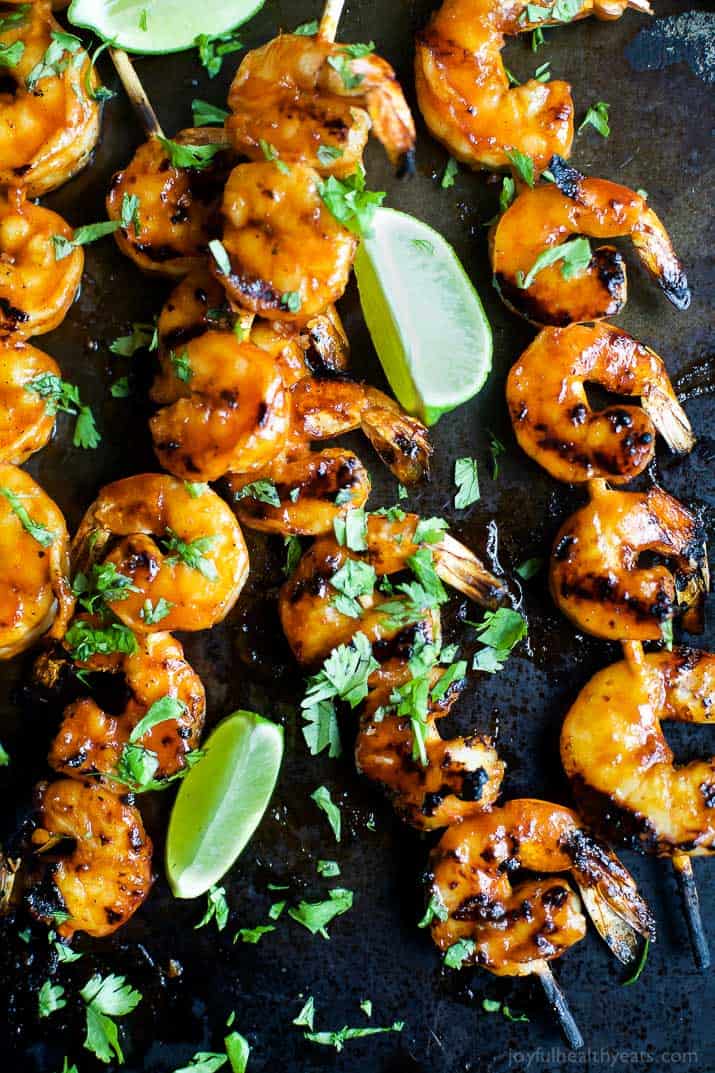 Honey Sriracha Grilled Shrimp these are hands down the BEST grilled shrimp you'll ever have and the Honey Sriracha Glaze is totally swoon worthy!
As I'm writing this, I just got back from a Food Blog Conference in Austin, Tx. I learned a ton and left feeling inspired. Very inspired. As in, I've been attached to my computer the past couple of days. Updating. Changing. Editing. Reviewing. Deleting all kinds of stuff.
Mainly a lot of stuff having to do with SEO and trying to make sure the "google gods" are happy with my site. On a side note. Wow! I thought I understood SEO, turns out I have ahhhh lot to learn!!!
…