20 Minute BBQ Chicken Tacos, an easy taco that's sure to take over Taco Tuesday!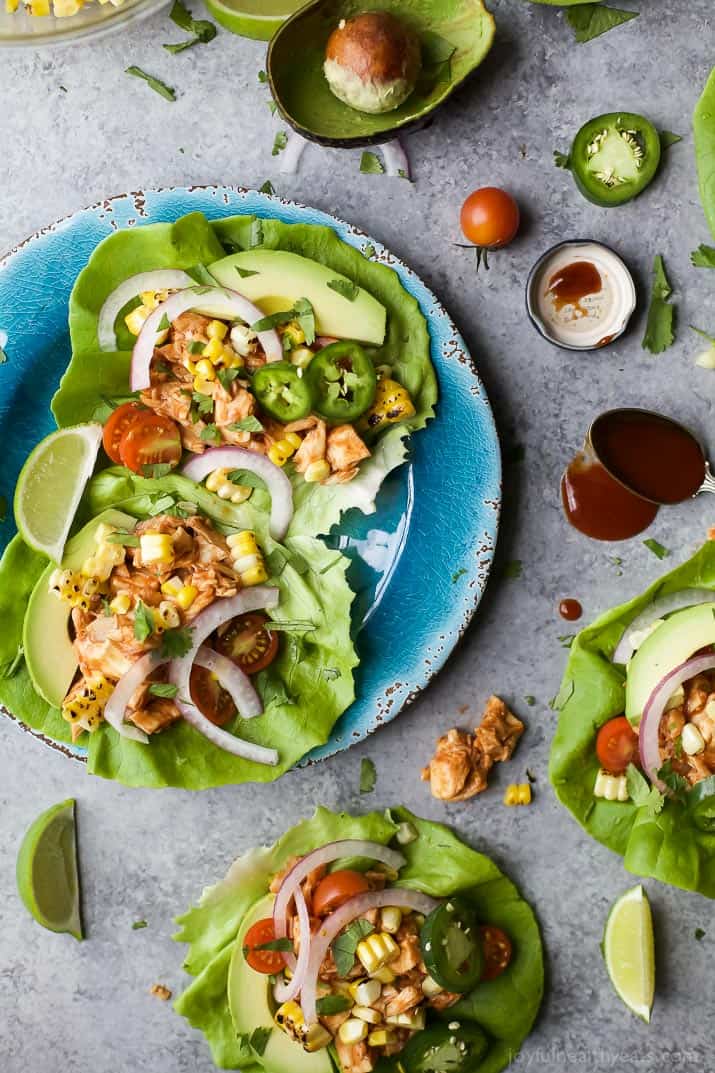 20 Minute BBQ Chicken Tacos with a short cut you're gonna love. This Chicken Tacos are loaded with light fresh flavors and are less than 300 calories a serving!
So guys, I have good news and bad news.
Which one do you like to hear first? Do you normally like the good news first or the bad news?
Me. I typically like to get the bad news first so that the good news is even sweeter!
…