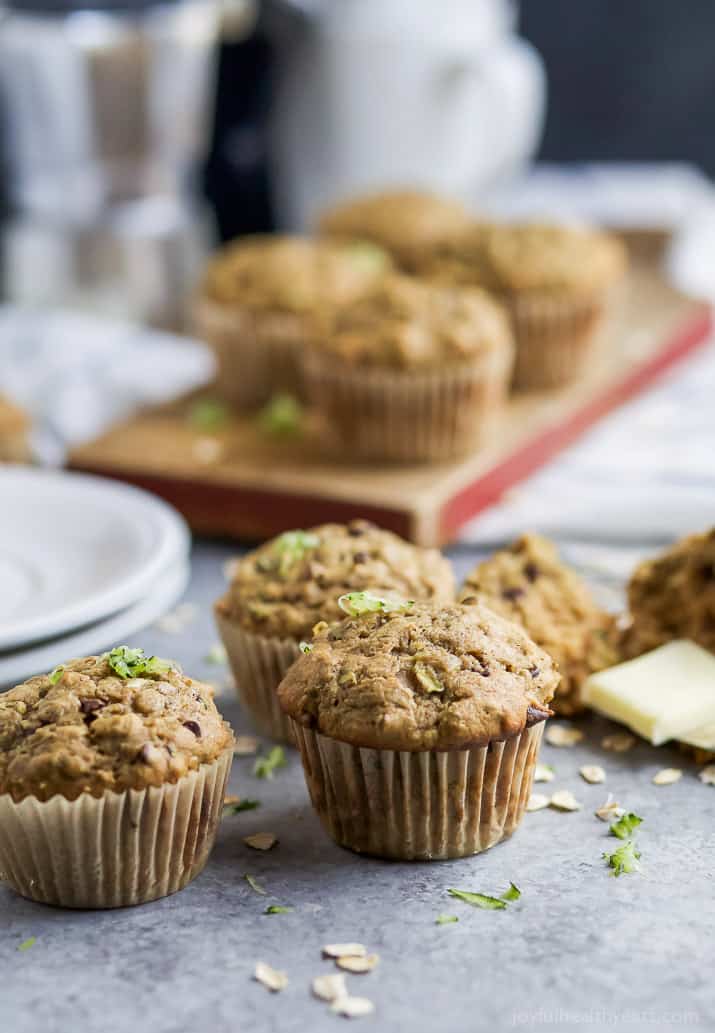 CHOCOLATE CHIP ZUCCHINI MUFFINS – it's the Zucchini Recipe you've been waiting for! These muffins are moist, healthy from a few simple swaps, and down right deliciously addicting! They'll be on repeat every week!
Last week I went on a binge involving my oven, which doesn't happen very often. I wa making banana bread and banana muffin like it was going out of style! I had tons of bananas that I needed to get rid of, and of course the best way is by baking! Duh!
I actually frozen one of the breads because we have family in town this week and I thought it would be perfect to whip out for the kiddos.
…