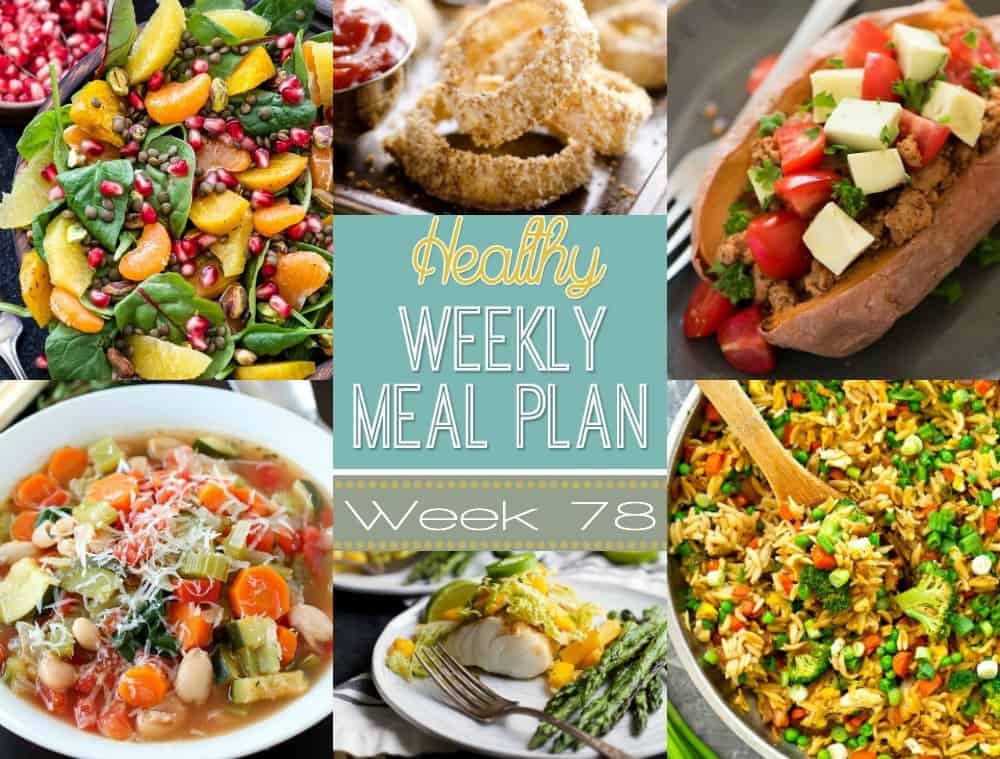 Organize your meals for the week while keeping them healthy, easy, and something your family will absolutely love! Everything you need is in this meal plan, breakfast, lunch, dinner, snack, and desert for the week!
To say I'm excited to be home and stay home for a while is an understatement. I feel like I've lived out of a suitcase the past couple of weeks!
So cheers to being home, recipe planning, grocery shopping and relaxing! It's going to be lovely! I hope you enjoy the meals we set for you this week, there are a few classics you're going to love! Bon Appetit friends!
Be sure to stop back every Saturday for our healthy weekly meal plan full of daily entrees as well as a breakfast, lunch, snack and dessert! Just click on the photo or link to see the recipe!
…