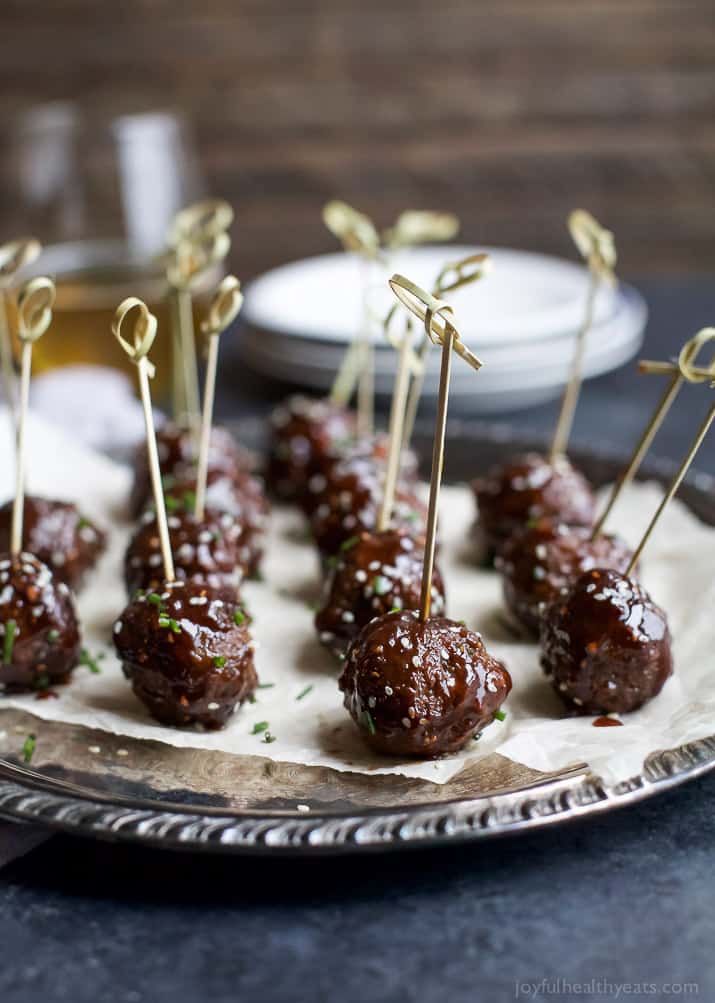 Asian Crockpot Meatballs covered in a sweet and spicy sauce you'll swoon over! This holiday appetizer recipe will be devoured in seconds!
Do you have a person in your family who wins at everything?
I know you do. I feel like every family has one. Spill the beans, who is it? Well, in our family it's my husband! No matter what I do. He wins, I lose. It's horrible, because I am extremely competitive. I can remember playing Rummy 500 with him and I use to get so mad because I could NEVER beat him.
One time he beat me playing Poker without even looking at his cards!!! It's ridicilous. Even his family will team up together to get him to lose. But if your on his team, in which case when we play partner games I am … it's glorious!
…