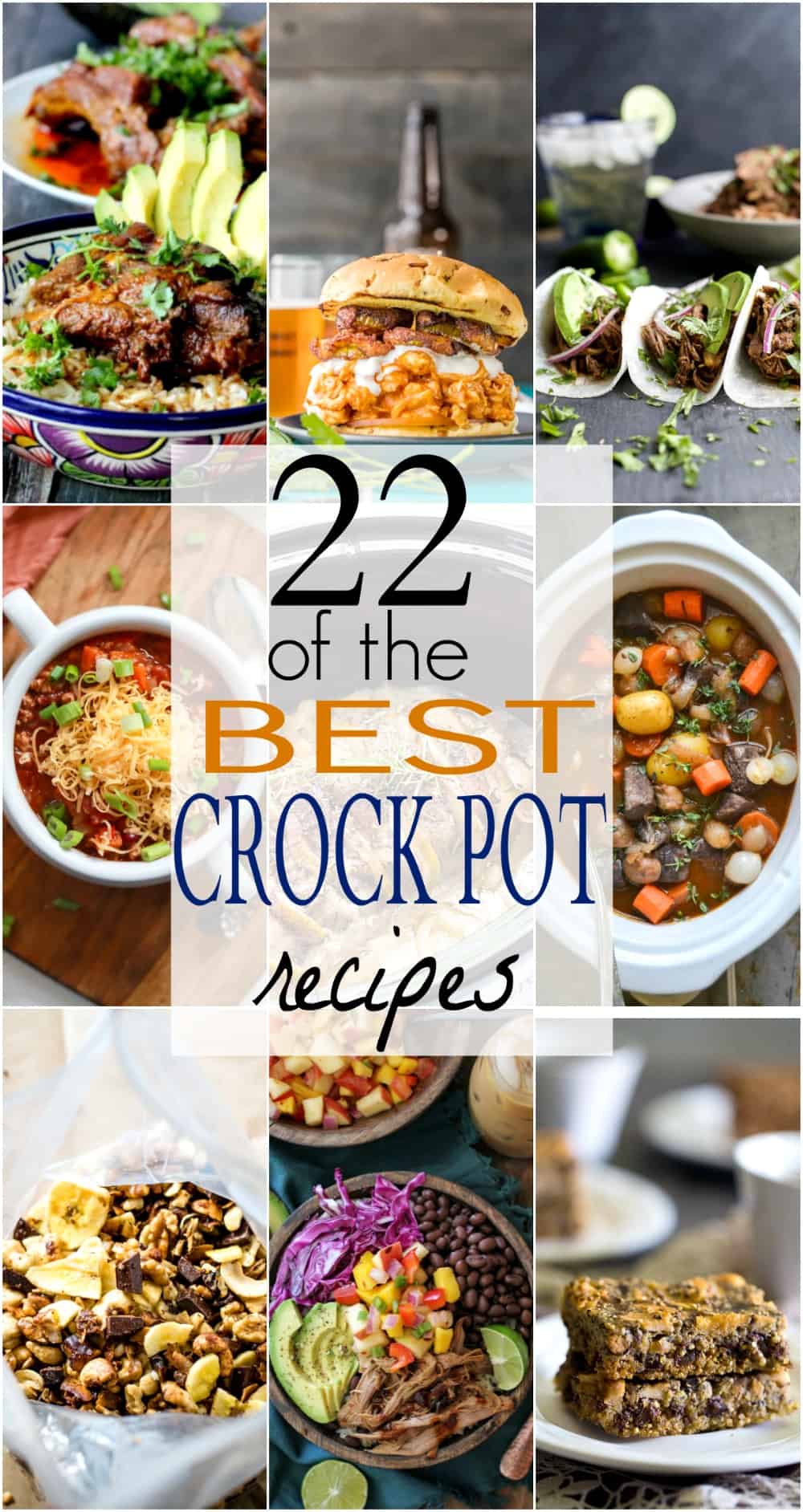 22 of the BEST Crock Pot Recipes on the web! Everything from comforting Soups, to savory Sandwiches, to healthy Quinoa Bowls, and sweet desserts – basically covering dinner recipes till the end of the year!
If you're anything like me. Every year around this time … the fall … I ask myself why I don't use the Crock Pot more often.
I mean, it's pretty glorious to just throw a bunch of stuff into a crock pot, turn it on, come home to a wonderfully smelling house and a hot dinner ready to serve! So, since Crock Pots are on my mind I figured I'd give you a few of my favorites for you to make throughout the fall.
Happy Cooking friends and Bon Appetit!
…