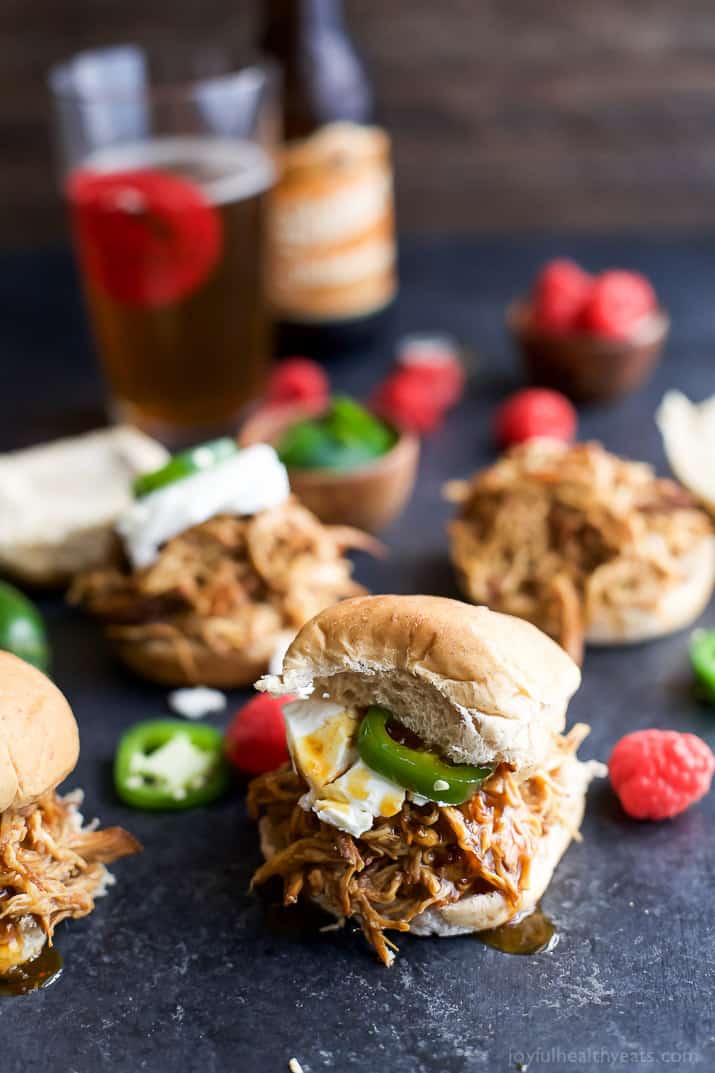 Crock Pot Raspberry-Chipotle Chicken Sliders are an easy meal for your next weeknight family dinner! That Sweet, Spicy Smoky sauce will get you every time!
Have you ever had the bottled Raspberry Chipotle Sauce?
YUMMM-O!!!
That sauce is down right addicting. Especially when it's poured over cream cheese! Just give me a basket of crackers and that'll be my dinner!
…