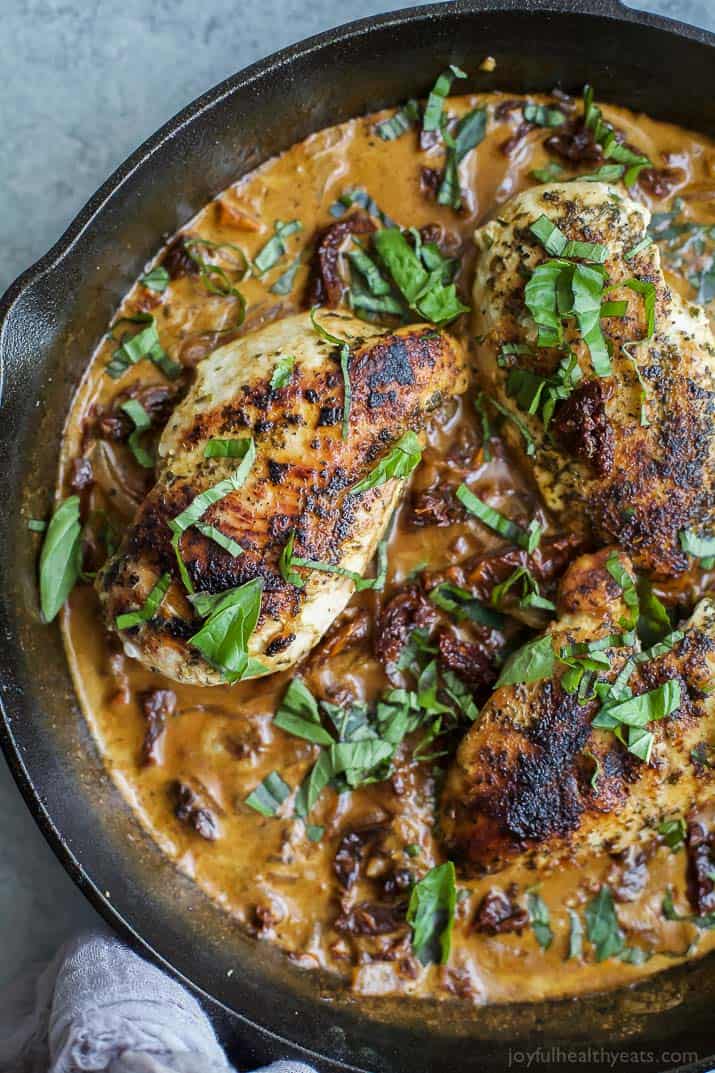 Dairy Free CREAMY SUN DRIED TOMATO CHICKEN loaded with sun dried tomato flavor and a nice pop of basil for freshness! All made in one skillet for easy clean up!
Do you have a style that you like? A style that you tend to lean towards?
I think most people do. Which is why we have groupings like contemporary, farmhouse, tuscan, preppy, bohemian, sporty… they all describe what you tend to 'lean' towards.
Personally I think you can have a food style too.
…