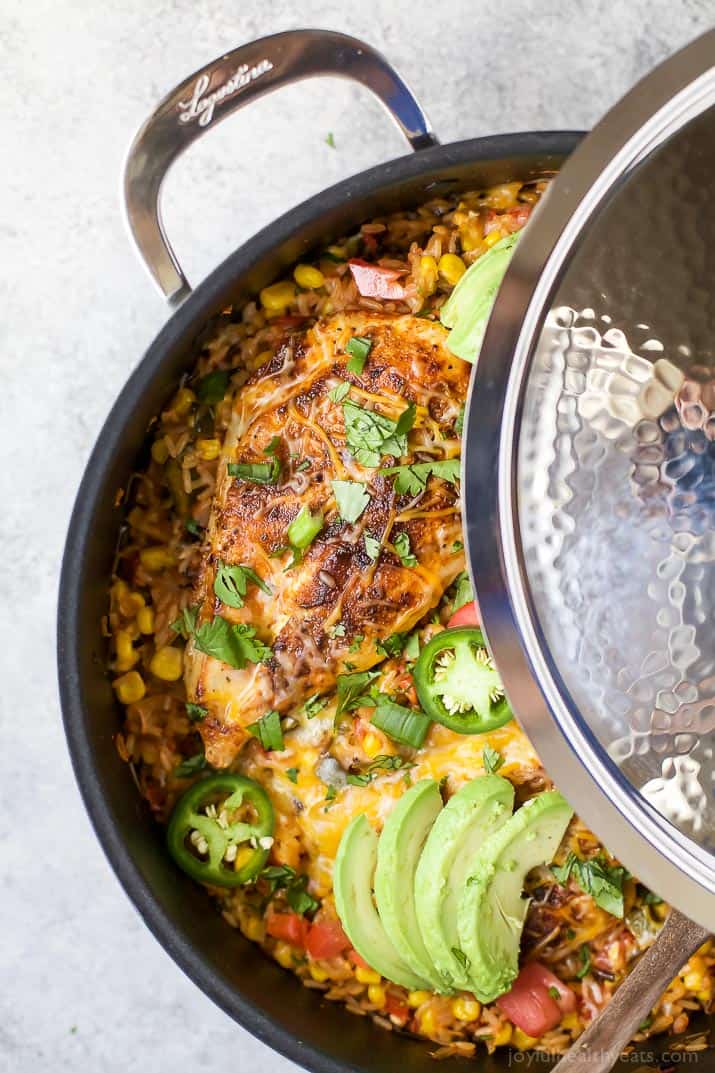 ONE PAN SOUTHWESTERN CHICKEN AND RICE – an easy healthy dinner recipe all made in one pan for easy cleanup! It's perfect for the family and bursting with flavor!
Growing up in Wisconsin, the closest thing we had to "local food" unique to that region of the country was Polish or German food. So think perogies, polish sausage, goulashes, schnitzel.
Growing up my mom use to make this polish soup called Chanina, but she liked to call it "Chocolate Soup." Sounds good right? Chocolate in a soup! Yes please. Until I found out what was really in it. It's Duck Blood Soup with Duck meat and canned fruit cocktail mix. Absolutely disgusting! So needless to say, I wasn't fond of "hitting up the local scene" in Wisconsin and still am scared of Polish food!
…