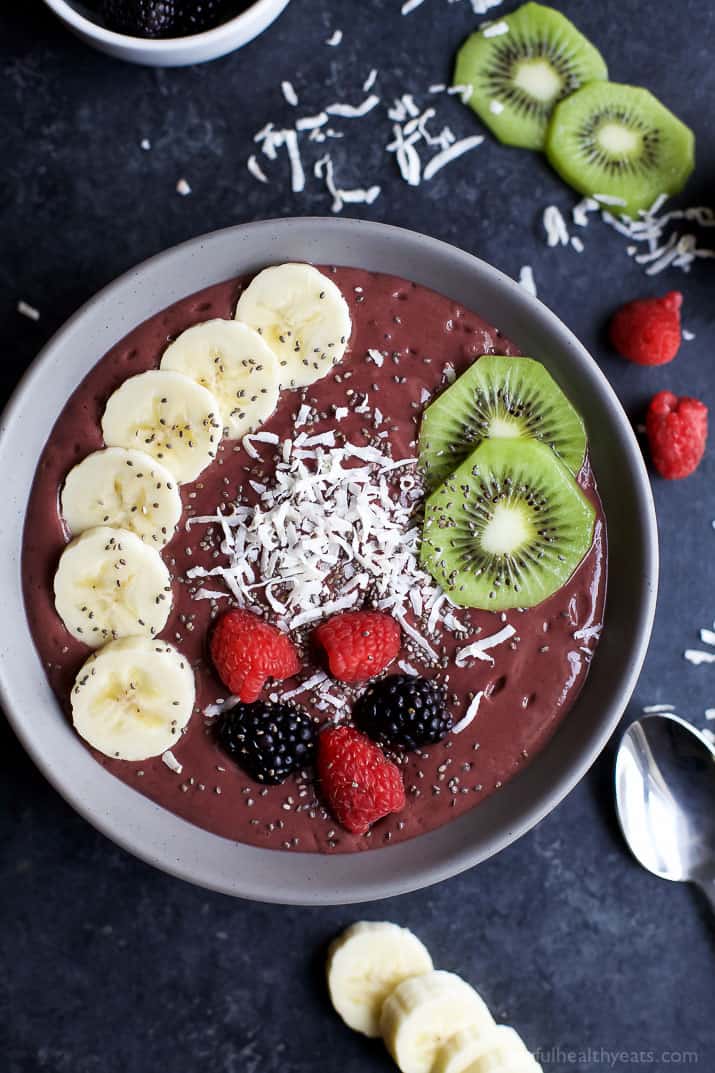 BANANA BERRY SMOOTHIE BOWL an easy delicious way to add protein, fiber, fruits, and veggies to your breakfast! Easily customize the toppings to your Smoothie Bowl. Tastes so good, you won't know it's healthy!
Ahhhh … deep sigh of relief!
I cannot even describe to you how excited I am to get out of the holiday season recipes filled with comfort foods and desserts. Back to my normal routine of healthy family meals, post work out snacks, and breakfast recipes. Whew! For whatever reason it is harder for me to come up with those recipes, now I'm back in "my jam" and ohhh so happy!
…