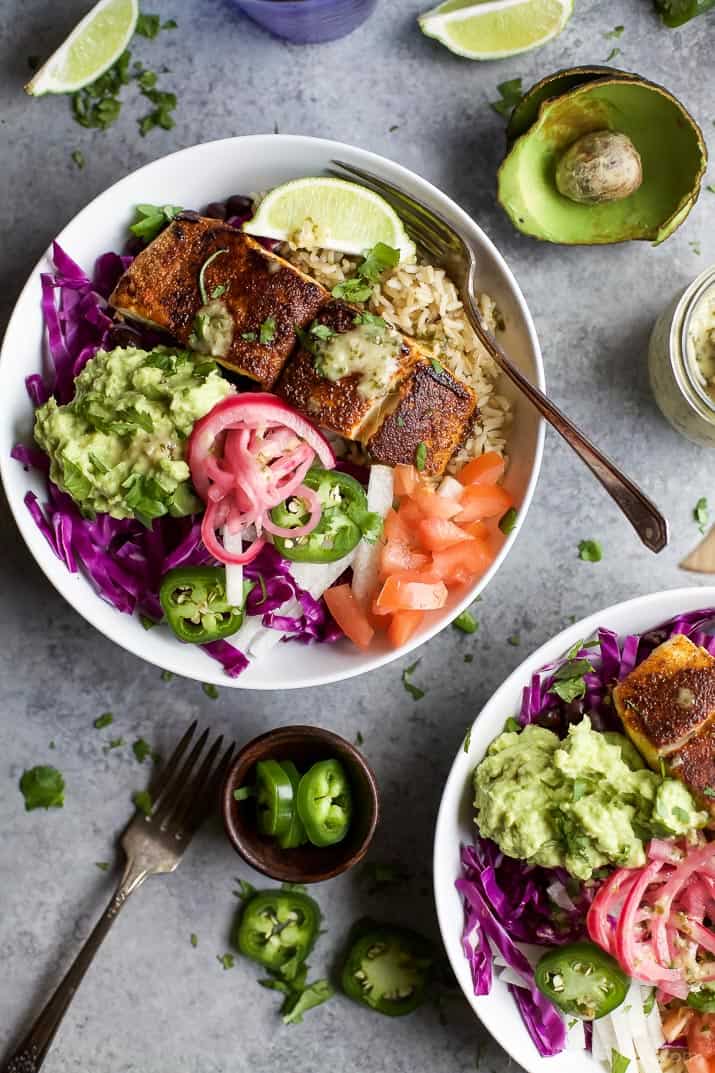 FISH TACO RICE BOWLS with avocado and pickled onions, topped with a Cilantro Lime Dressing! The perfect 30 minute meal to satisfy even the pickiest of eaters! 
For a four year old, Cason has quite the collection of LEGOS! Over Christmas, Nana (my mom) loaded him up with every Space LEGO she could find and then we gave him a couple Ninjago sets. I think we were putting together the sets for 3 days straight.
Well, last week there was a storm of kids that came through our house like a hurricane and every set that WAS built was destroyed. Leaving us with half put together space shuttles and ninja fortresses that were blown up!
…