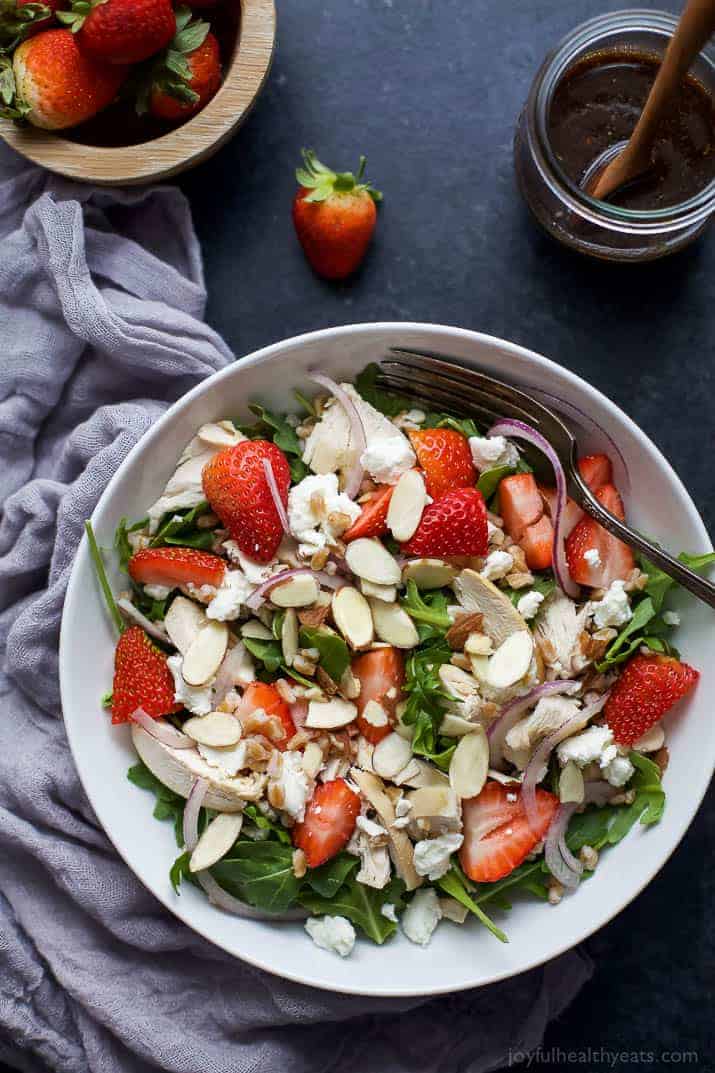 Fresh ingredients make this FARRO ARUGULA STRAWBERRY CHICKEN SALAD shine. A super simple salad to throw together for lunch or dinner that's friendly on the waistline!
A couple weeks ago, hubbie and I went on a date to one of our favorite spots. It's called Local Pour. They serve all local beers from Texas on tap and even have some wine on tap as well. It's just fun for us to try different stuff. Lately we've been getting into trying more of the local flavors and it's amazing! Texas ya'll … we make some good beer and wine!
So, anyways, the most recent time we went to Local Pour I tried Southern Stars – Bombshell Blonde – it's a pale ale … that's more my jam. I'm not really a Stout kinda girl. But this beer ya'll .. it was delicious. So smooth and didn't have that hoppy bite most beers have. I'm officially addicted.
…