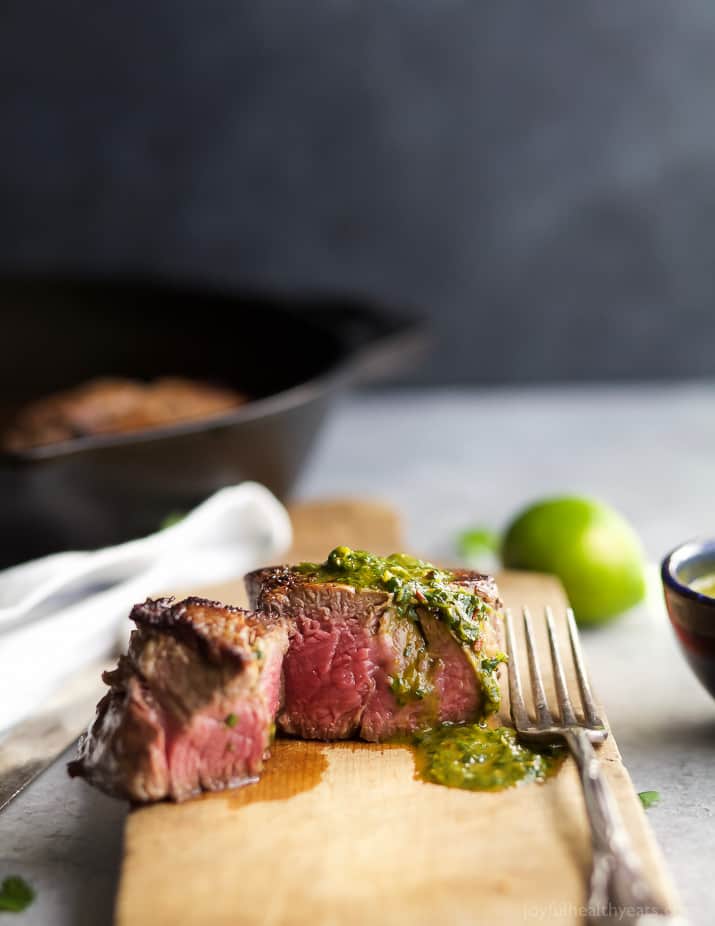 15 MINUTE PAN SEARED FILET MIGNON with a zesty CHIMICHURRI – the ultimate date night recipe. An easy recipe to make that delivers on flavor in a big way!
I hope by now, you know that Steak is the way to a man's heart. If given the choice between fish, chicken or steak. I guarantee you, the man is going to choose Steak 8 out of 10 times.
In my husbands words, Steak should be it's own food group!
…